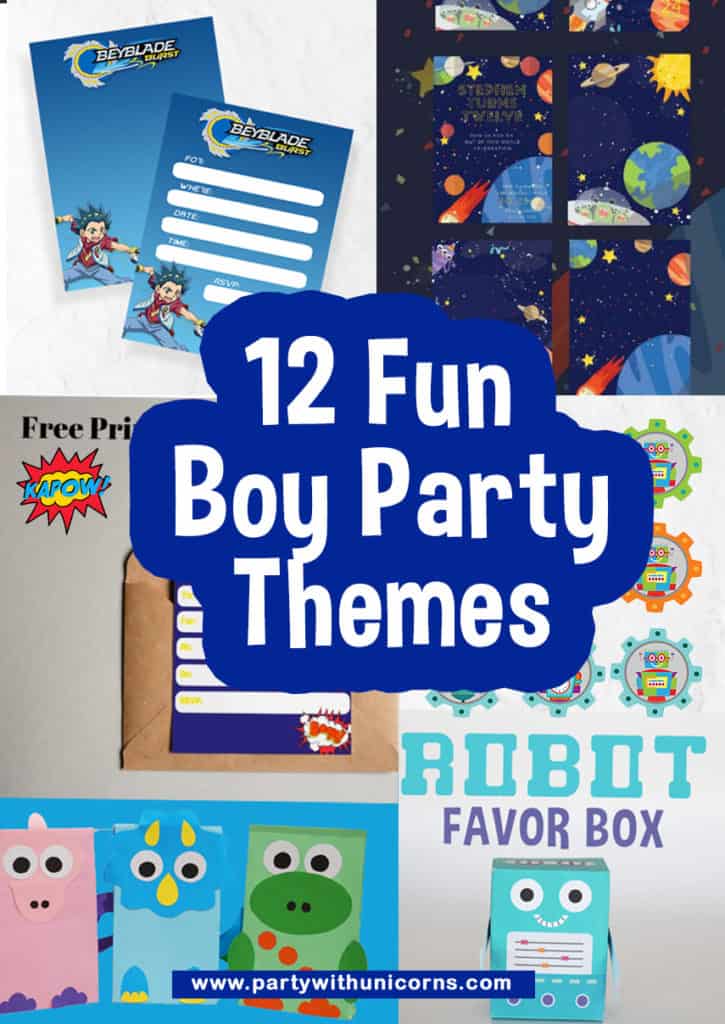 Having trouble coming up with a theme for your son's next birthday? With 3 kids and 8 nieces and nephews all under the age of 10, I have been to a lot of kids parties over the last few years. This post is a collection of some of my favorite boy Party Themes.
What Makes a Good Party Theme?
In my experience, when it comes down to it, kids can love any theme. As long as the day is filled with fun and friends, the theme is not a huge deal.
With that being said, I always love a theme as it helps me figure out how to decorate, what food to serve, what entertainment to organize and gives me focus when planning the event. I also find it helps build my son's excitement about the day
For kids, this means picking something they like to watch, do or read. Thinking outside of the box, you can turn anything into a theme! Does your child have a favorite book? Make the book come alive for his party or use his favorite toy as inspiration?
Still stuck? Use the list below to get the creative juices flowing.
Boy Party Themes
Fun boy party theme ideas to help you plan your son's next birthday party.
More Boy Party Themes
There you have it, 12 great boy party themes. What are you planning? Did your idea make a list? If not, let me know what your next event is going to be so I can add it to the list.