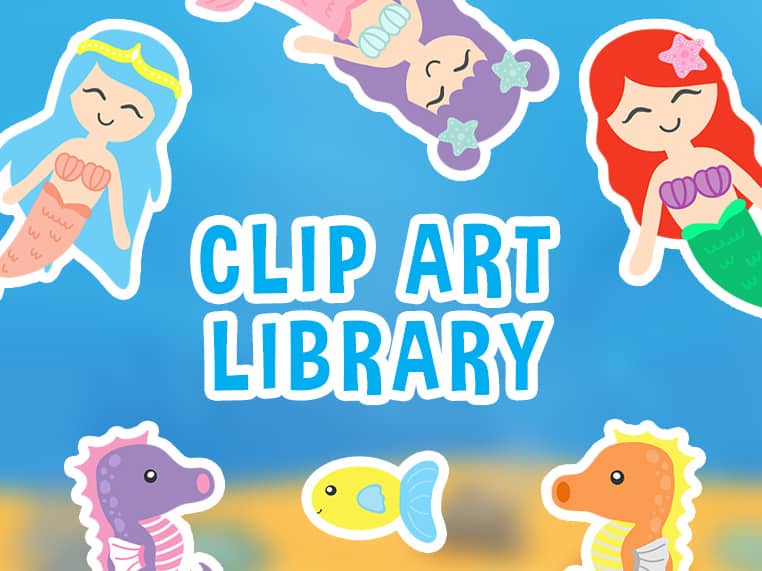 Welcome to our Clip Art Library! Get all of the details for our clip art sets below. If you have any questions or need any help with the files, please reach out in the comments section or send me an email at carolyn@partywithunicorns.com.
What Types of Files are Provided?
Our clipart sets are a mixture of high-resolution PNG files with transparent backgrounds and SVG files. For the details on what files are provided, please see the individual sets.
How Can I use this Clip Art?
All free downloadable clip art images on Party with Unicorns are royalty-free for personal use. This means that the images can be used in an unlimited number of Personal Use Projects. Personal Use projects cannot be related to any business, non-profit, or other organization of any kind. If you are interested in using the clip art from this site in commercial projects. please keep reading.
Sharing the Clip Art
I love it when you pin and share my work articles. Please remember that everything on this blog: articles, photos, drawings, templates, and artwork are created by Party with Unicorns and are under copyright. Please do not remove watermarks, crop, or edit any of my images or artwork without first receiving written permission. You may use one photo to share but please link to the original post on my site. The clip art I offer is for personal use only. Please do not email the files to others. Feel free to share the original post link with your friends and family so they can come over and download one of their own! Thanks so much for your support.
Clip Art Sets Available
Holiday Clip Art Sets
Kids Clipart
List of free clipart sets that can be downloaded from Party with Unicorns.