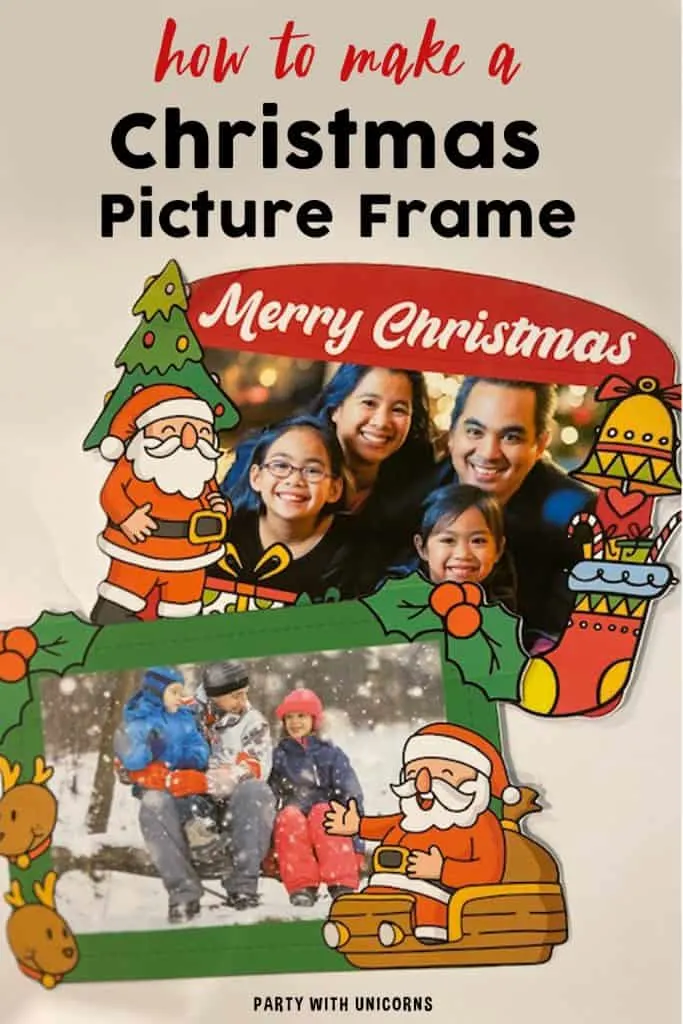 Like everything else in 2020, Christmas is going to be very different. Our family is going going to having a very small gathering and we will be missing out on being with the extended family. But, as we have all learned this year, being away from someone doesn't mean that they are not with you in spirit.
I've put together these printable Christmas Picture Frames to use this holiday season. My plan is to print off a few different copies of the frames and add pictures of all of the family members that we are missing this year. This way we will get to see these special family members everyday, even if we can't be with them.
The graphics from today's frames come from Design Bundles. I am a brand Ambassador for Design Bundles and use their amazing graphics in many of my posts. If you don't know about Design Bundles, be sure to check them out! Design Bundles have something for all of your design needs, from SVGs, craft templates to Clipart; they have it all!
For today's Christmas picture frames, there are four cute Christmas templates for you to choose from. Here are the designs: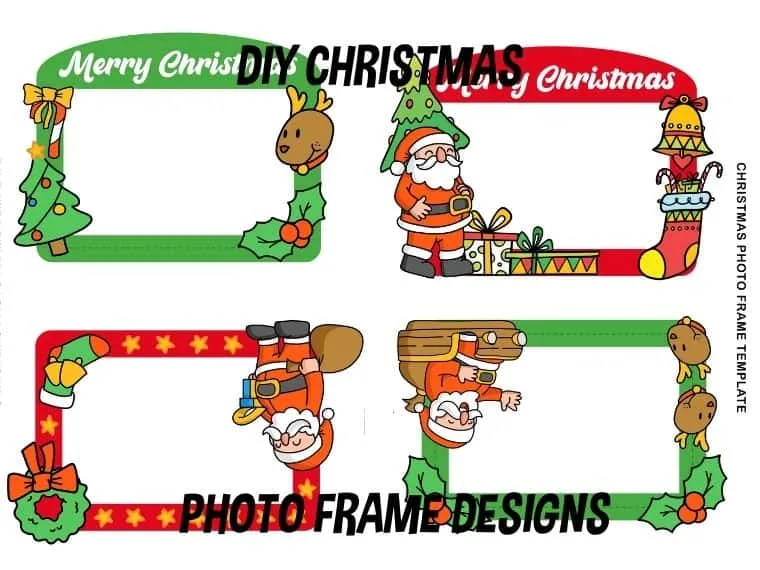 The DIY Christmas photo frames can be download from the Party with Unicorns Library. From within the library, you can download all of our free templates and printables.
Creating your DIY Christmas Frame
I used my Brother Scan and Cut machine to cut out the photo frames, but if you do not have a cutting machine you can cut the images out by hand or just trim your photo to fit in the white centre of the frame.
In our house we keep lots of photos on the fridge, so I have glued some old magnets on the back of the frame to attach it. I have just cut up an old magnet we got as a freebie at one point and glued it onto the back of the frame.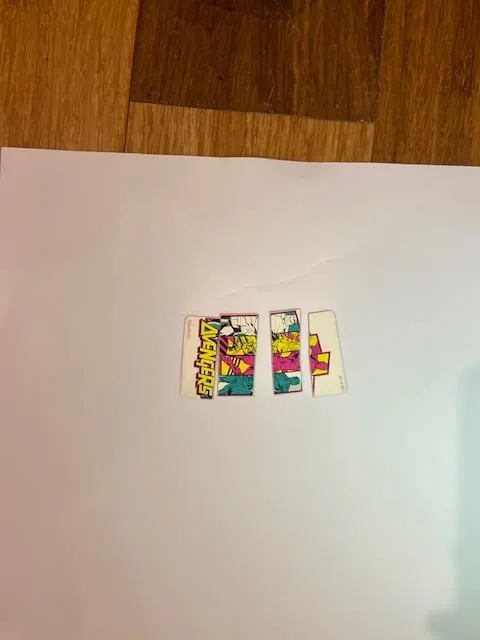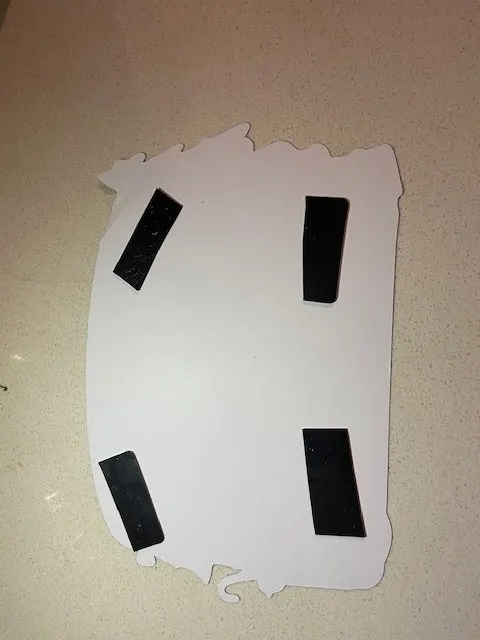 DIY Kids Christmas Cards
While my intended use for these templates was as Christmas Photos Frames, my daughter got a hold of some of my frames while I was still working on them and decided that they made the perfect Christmas backdrop for her drawings. After seeing her work, I have to agree with her on this one.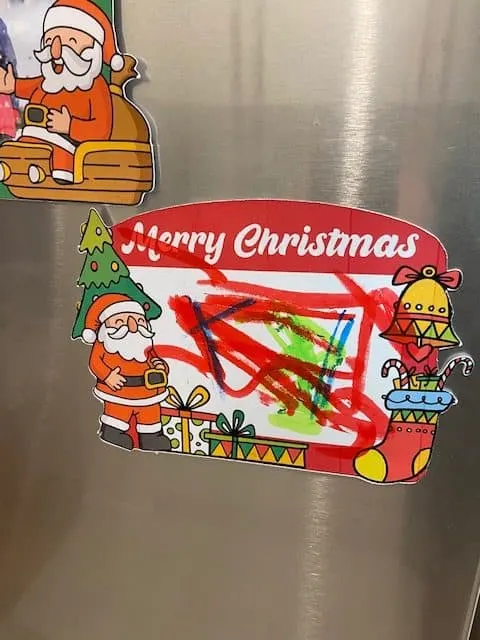 I'm now planning on printing out a bunch of these templates and letting my kids create their own Christmas drawings in each one. The plan is to then attach them to each of the Grandparents Christmas gifts as a DIY Christmas Card. You could even add some string and add these cute drawings to a Christmas tree.
So here are some snaps of our frames on the fridge. I think they look super cute and its nice to see the faces of those we are missing this holiday season.
If you are looking for some more fun DIY Christmas crafts and activities, check out the recommended post below.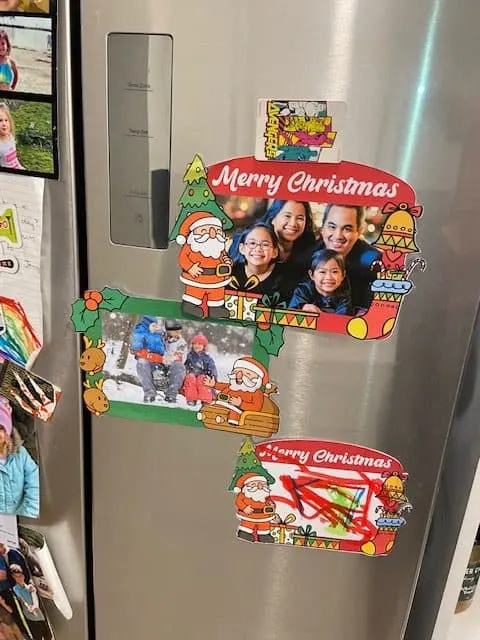 More Christmas Craft Ideas
Here is a list of some of our most popular Christmas crafts and activities.
Christmas Countdown Craft
If you are looking for a simple (or sugar free) alternative to an advent calendar, then check out this fun Christmas countdown craft. The post comes with a printable template that makes it a fun project for crafts of all abilities. The kids will love updating the countdown every morning!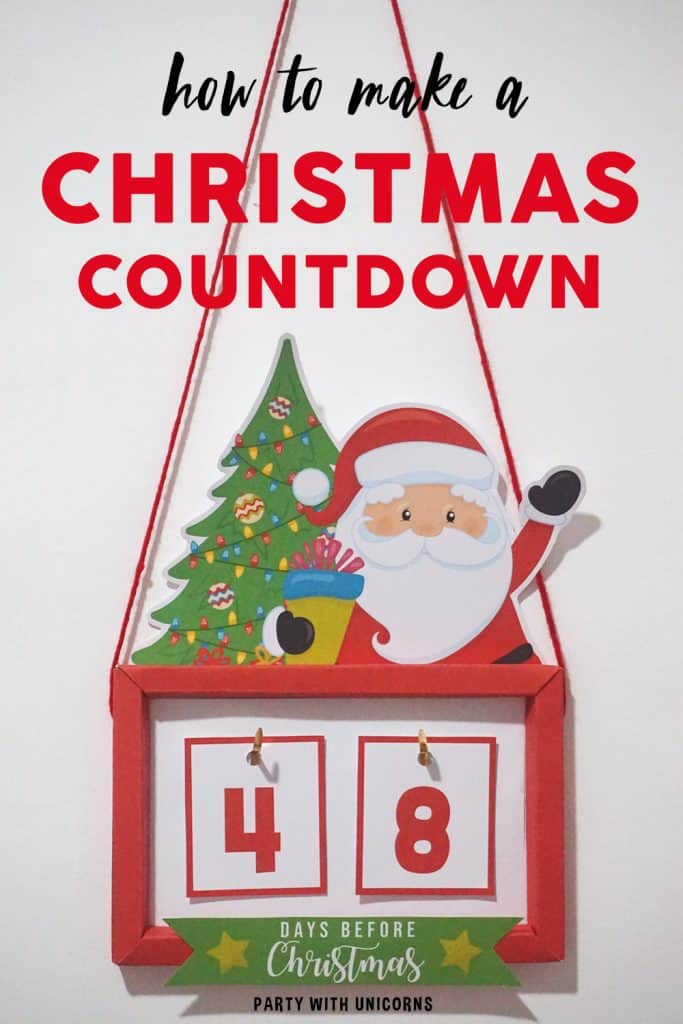 Christmas Mailbox
Get your letters to the North Pole faster this year with this fun DIY Santa Mailbox. This fun printable template is great for pretend play with the kids and makes a DIY Christmas decoration.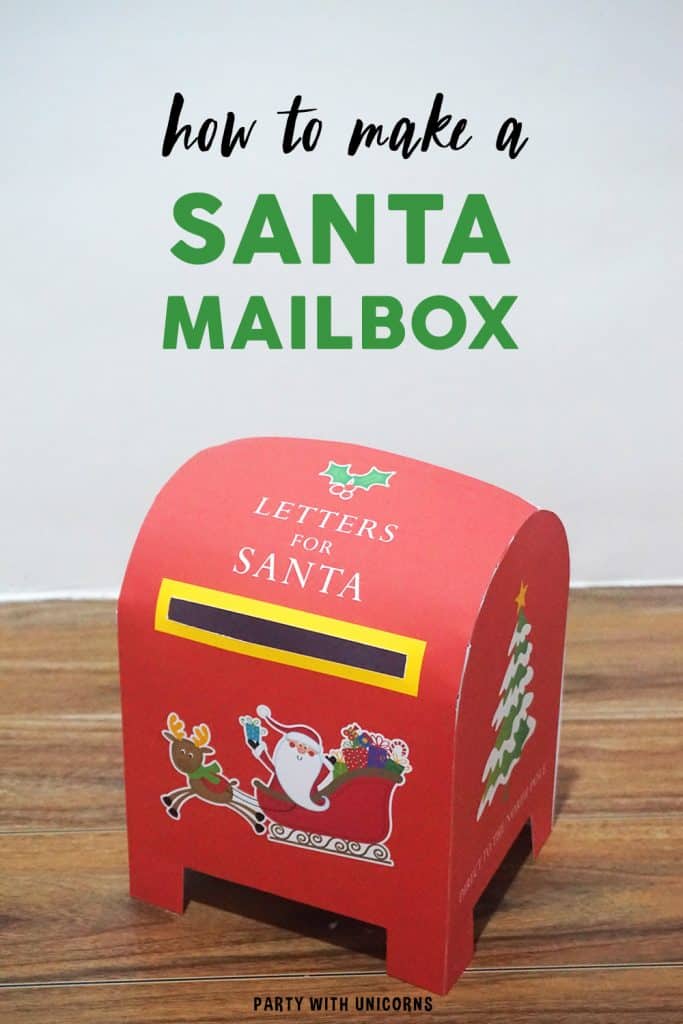 Christmas Favor Bags
If you are looking for a fun way to wrap up some gifts this holiday season then download these Christmas Favor bags. These bags are a great way to put together a goodie bag for a Christmas Party or to distribute some COVID safe class gifts.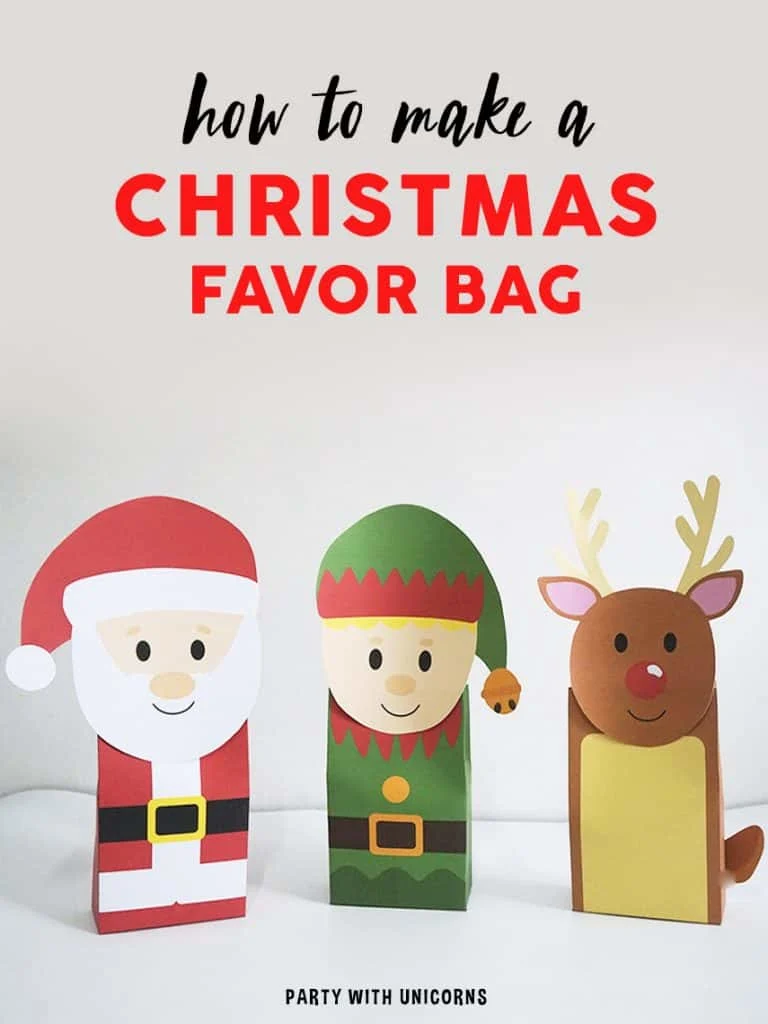 DIY Felt Christmas Tree for Kids
This felt Christmas Tree was one of the first crafts we ever did on Party with Unicorns and it is still one of my favorites. Download our free template to make your own giant Felt Christmas tree and a set of fun character ornaments.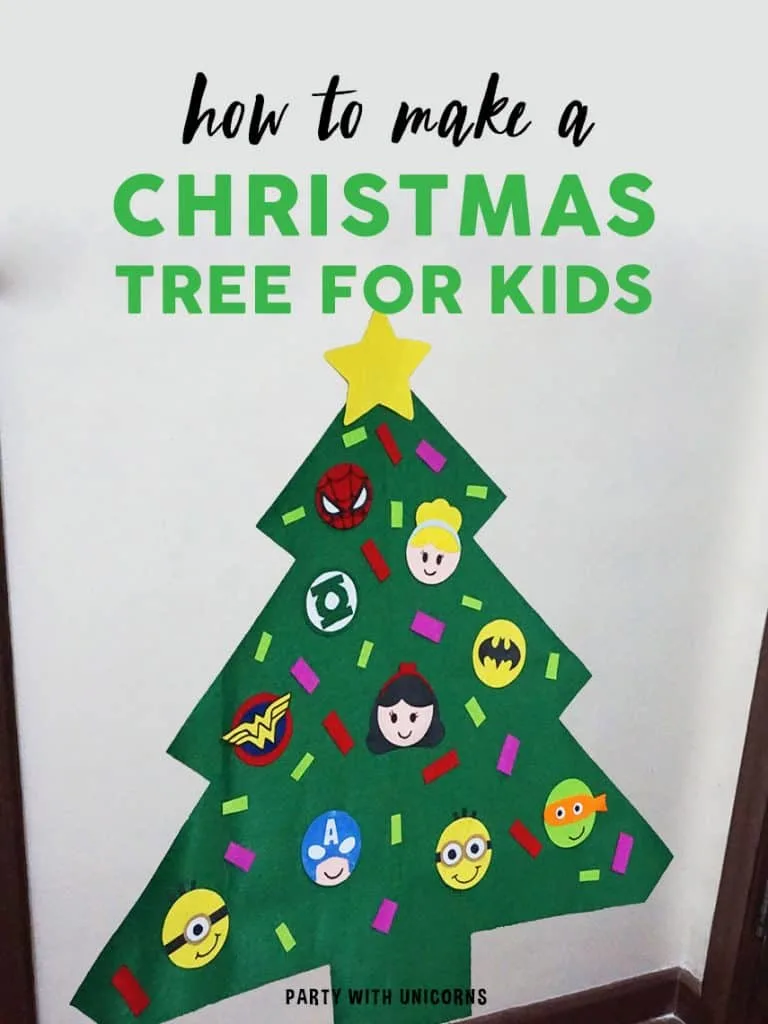 DIY Felt Christmas Ornaments
These cute felt Christmas photo ornaments are a great gift to go along with your pop-up cards! Check out this post to get step by step instructions and free templates to make your ornaments. The kids are always so proud to see their creations on the tree, and the grandparents love to receive DIY gifts from the