Affiliate links may be sprinkled throughout the awesome, free content you see below. I'll receive a small commission if you purchase from my links (at no extra cost to you), which I'll totally blow on awesome things like adding more free content to this website. :)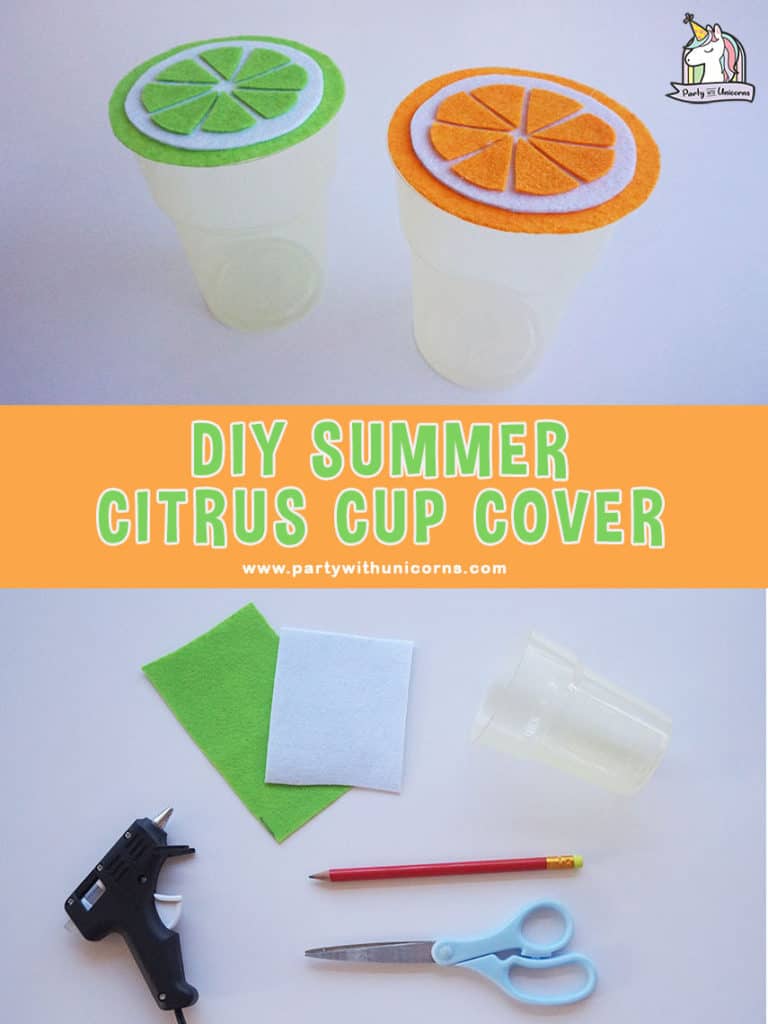 Hello! We are back again with another Summer craft project to keep the kids busy. Today's craft is inspired by an influx of flying bugs that we have seen in Vancouver over the last few days. Seemingly overnight, our backyard has been covered with strange flying ant-like creatures. I'm not sure exactly what they are, but I have been told they will be gone over the next few days. In the meantime, I found more than a couple in my drinks yesterday, so today I am posting this cute DIY Felt cup covers craft tutorial.
To be honest, I have never really used cup covers before, but after being given a fancy one at a restaurant recently, I thought it was a great idea. I find cup covers work well with my kids as they never seem to finish their drinks in a single sitting and these covers not only keep the bugs away but help the kids know which drink is theirs.
Summer Party Cup Cover Idea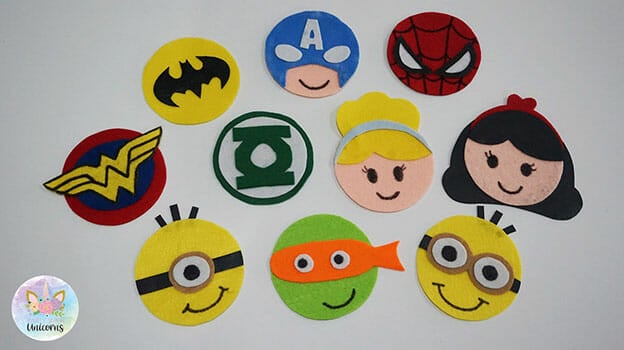 This craft project is fun and easy to make for kids. If you are throwing a summer party, consider getting the kids to create a set so every party guest can have one. If you are hosting a kid's party, you could also make some covers out of all of your kid's favorite characters by using the templates from our felt Christmas tree craft last year.
Another idea for your summer party is to use the citrus template to create some summer party bunting.
DIY Felt Cup Covers Supplies
Here are the supplies that we are going to need for today's project: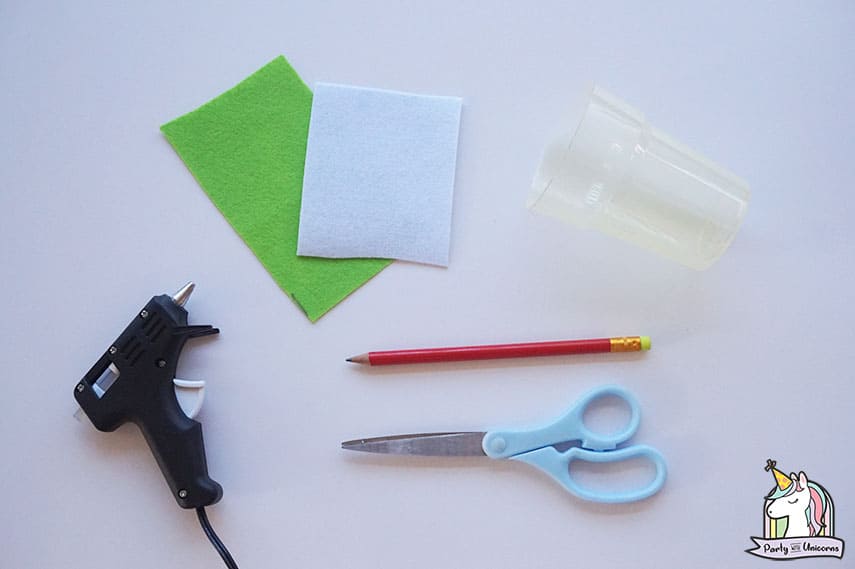 Felt cloth (best if you use thick felt)
Pencil
Scissors
Hot glue
A cup (for sizing)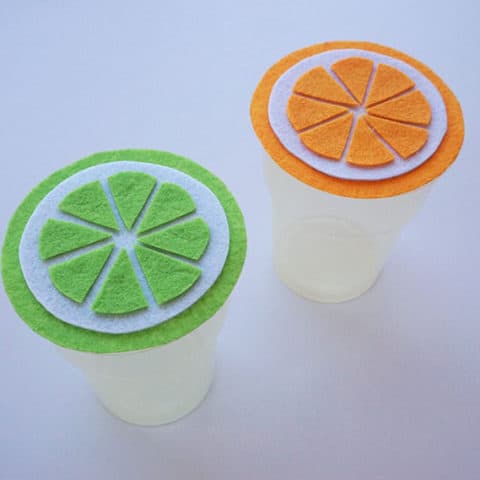 DIY Summer Citrus Cup Cover
Cute Summer Citrus Cup Cover
Instructions
Start by tracing the top of your cup into the felt cloth. You can use any color of felt as long as its a bright color for citrus!
Cut it out.
Now trace again the top of your cup into a white felt cloth. And draw a smaller circle inside.
Cut it out.
Glue the small circle on top of the bigger circle.
Draw 8 triangles with a curve bottom to serve as your pulp. You can create one triangle first to serve as your template and trace it to make multiple triangles.
Glue the triangles into the circle forming a round shape.
Well done! Create as many Citrus cup covers you like to use for your cups.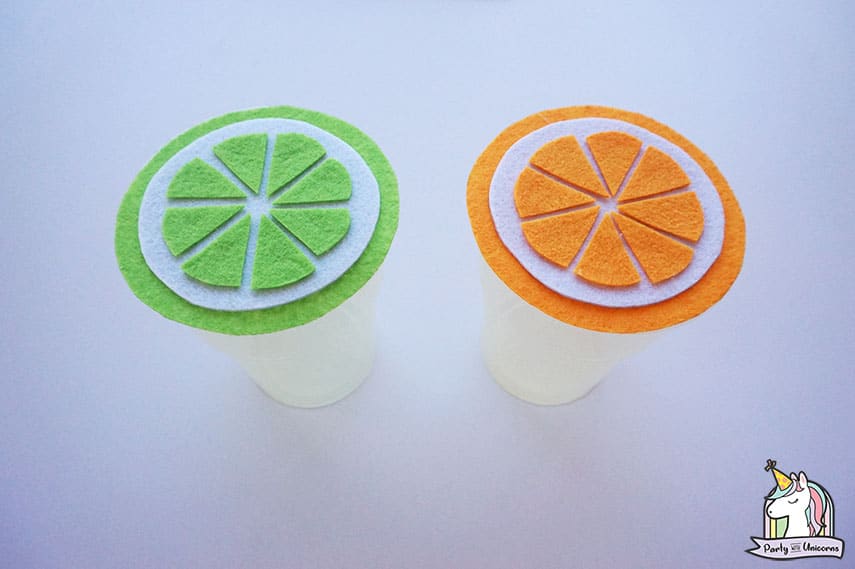 I hope you love this DIY Felt Cup Covers craft project as much as I do. It's super cute and I know your kids will love it too. If you want to be kept up to date with new craft ideas as they become available, be sure to follow us on Pinterest, Facebook, and Instagram. You can also check out our freebie library to download over 100 free craft templates and printables. Happy crafting everyone!