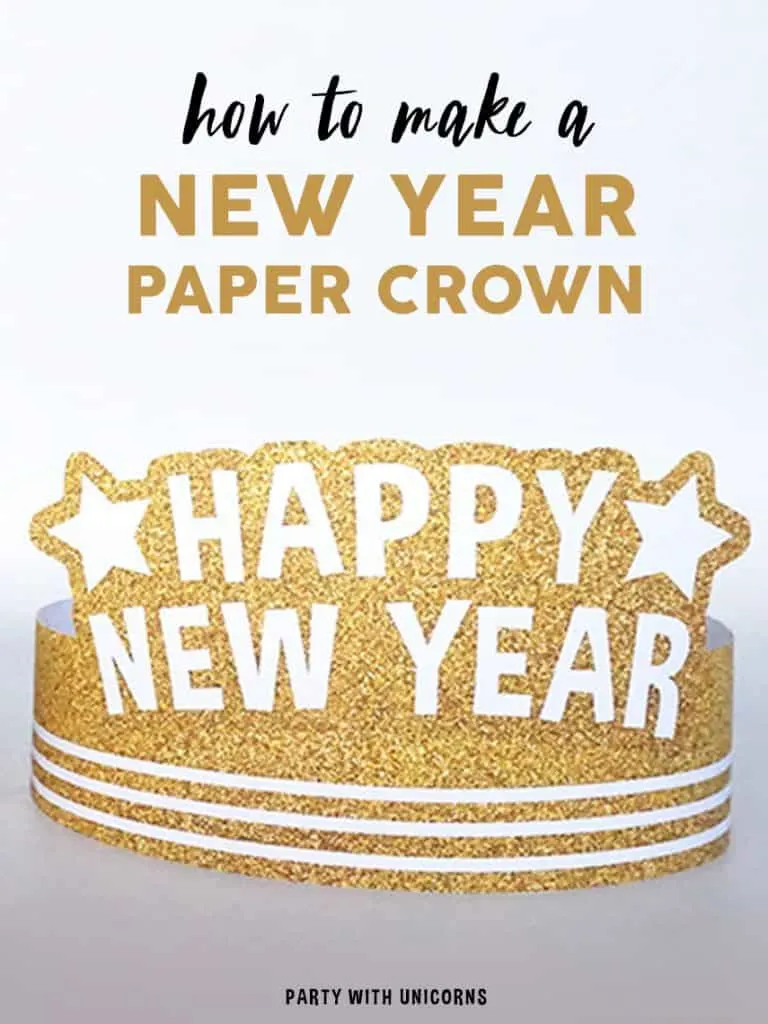 If you are one of those parents who are excited and love to celebrate New Year's eve, this post is for you. I am celebrating New Year's Eve this year with my childhood friends and their families. These little New Years' crowns are going to be perfect for getting the kids into the festive spirit.
We are staying at a campground on New Year's Eve, so my plan is to bring the templates with me and the kids can put them together as a craft on the trip. I have added the template into the freebie library, so you can use these cute crowns for your New Years Eve celebrations as well.
New Years Eve Crowns for Kids
Let's gather the supplies needed for this craft project: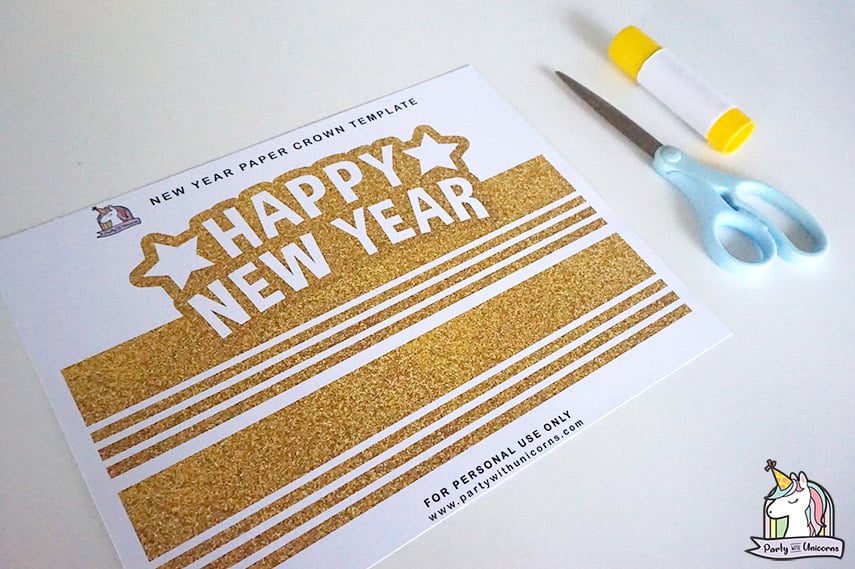 For the best results, I suggest printing the crown template onto card stock.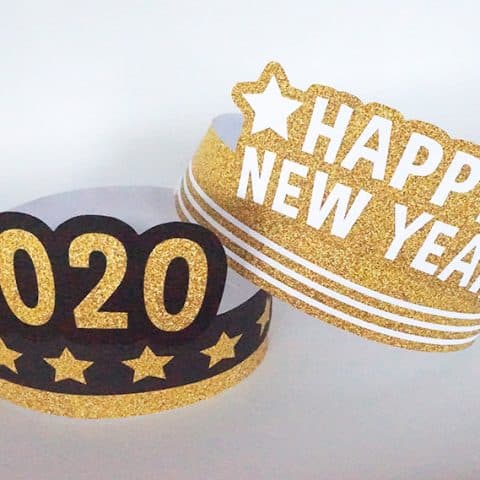 DIY New Year Paper Crown
Sassy paper crowns for New Year
Materials
Printed New Year Paper Crown Template
Instructions
Download and print our free New Year Paper Crown Printable from the freebie library. It comes with two designs you can use. For the best results, print the template onto cardstock. Normal printer paper will tear very easily. .
Cut out the template.
Glue the strip together.
Use the extenders template if necessary. Use it if the crown won't fit on your child's head or if you are making it for an adult.
Leave the paper crown to dry. Wear it as you countdown for the year 2020!
There you have it, print out both designs and let your family pick which paper crown is their favorite.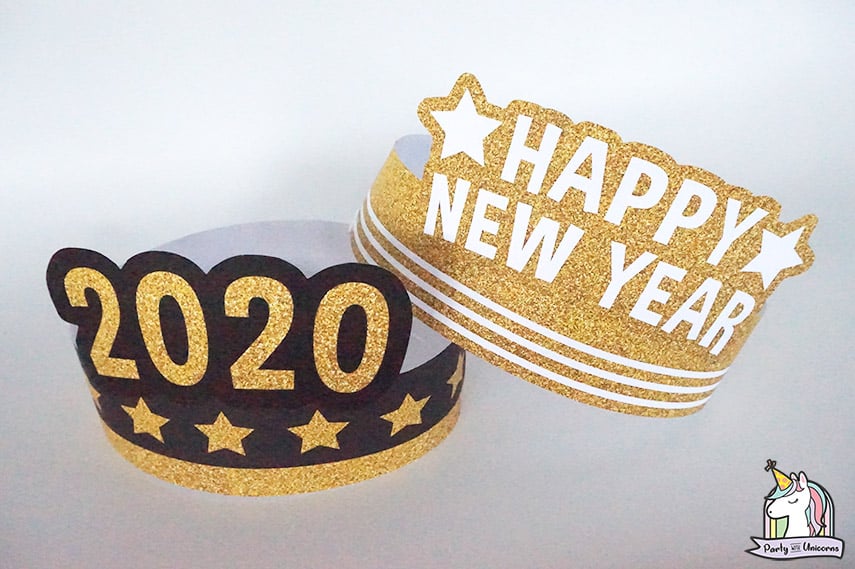 If your kids love to color, you can also use these black and white New Year Paper Crown template! I made these so kids can design their own paper crowns if they want to.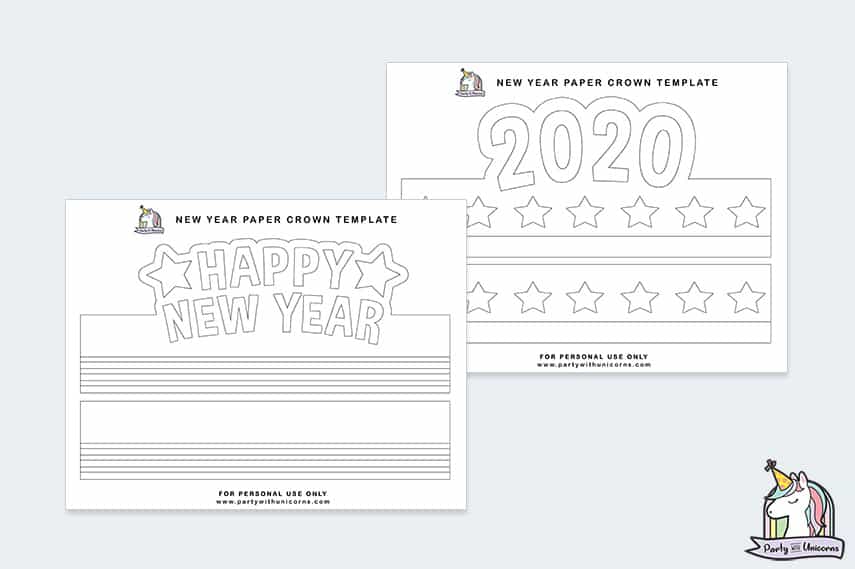 I hope you enjoy this simple craft project we have today. I also hope you and your family have a very Happy New Year!
If you want to follow along with us, be sure to follow us on Facebook, Pinterest or Instagram. This will make sure you are kept up to date with all our new craft ideas and free printable templates.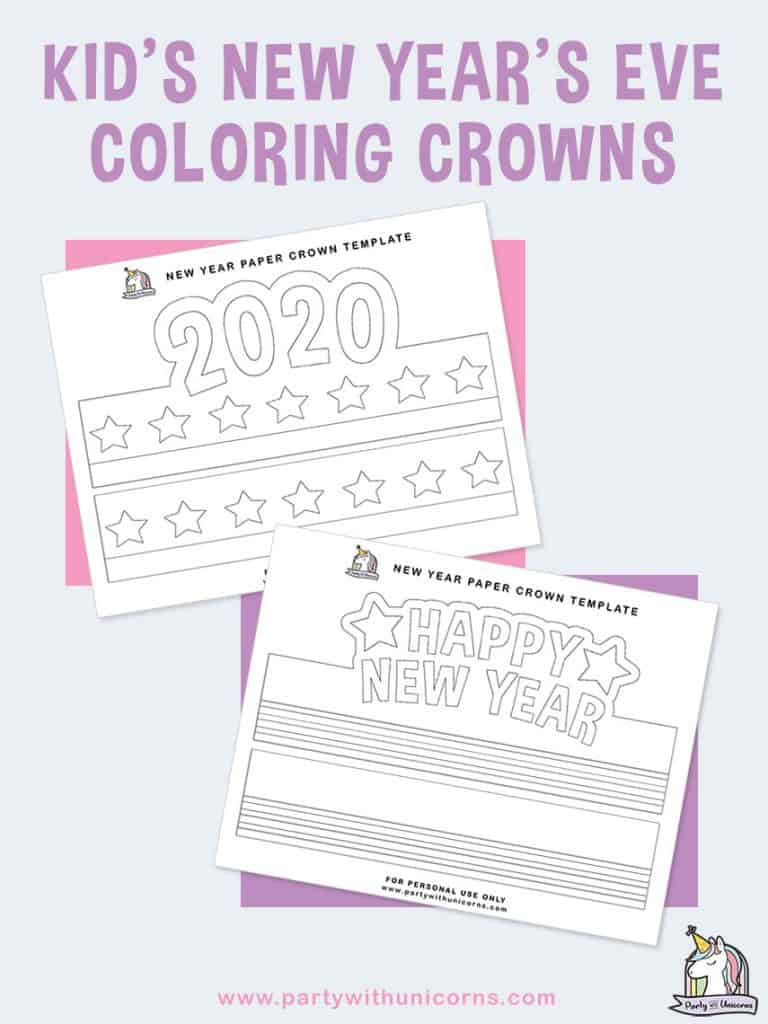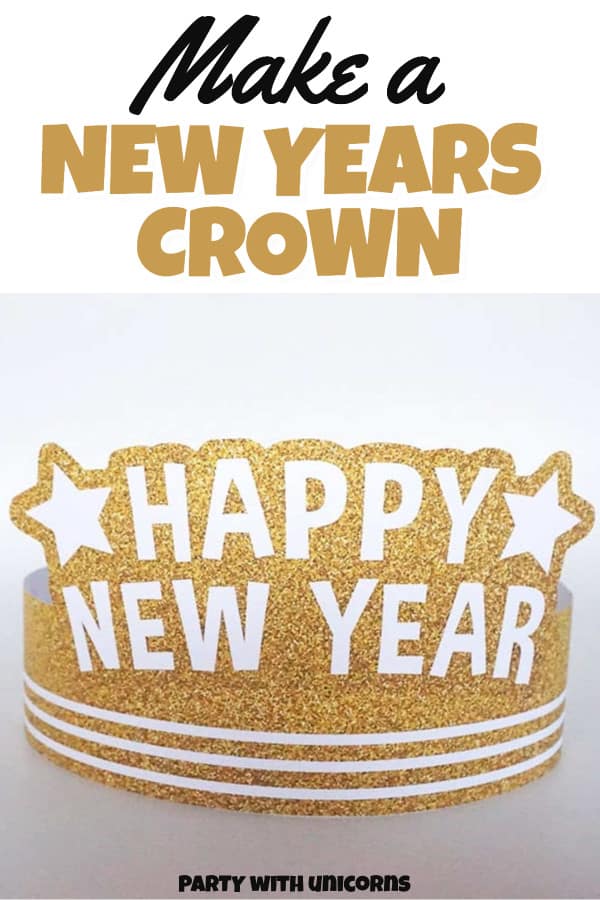 Similar Posts: