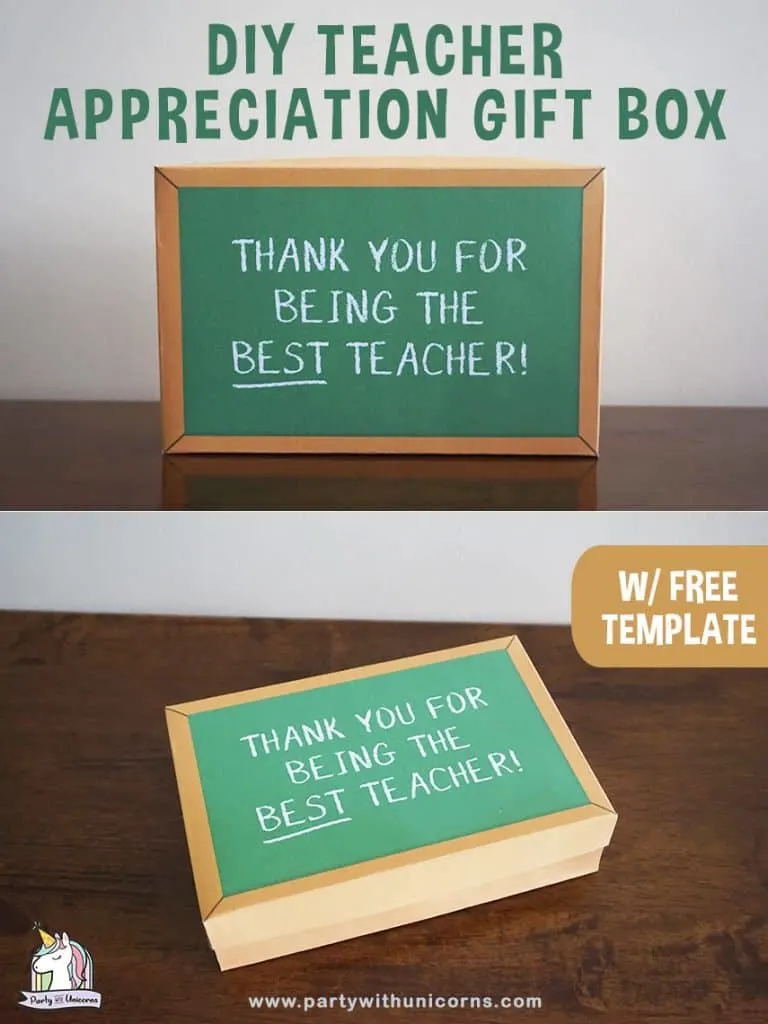 I am so thankful for the great teachers in my children's lives. Their dedication and commitment has played such a big part in building my kids into confident and resilient little people.
My son has had some challenges this year in learning to read, It is not something that has come naturally to him and his teacher has been such an amazing and supportive force in his life.
My mom was a teacher, so I know it is not a 9-3 job. I know most teachers, get in early, take their work home with them and spend a lot of their own money on supplies for their classroom.
I also know, teachers don't do it for the money! They do it because they care. That's why an appreciation gift, no matter the size, is so important. Just a little reminder to let them know that you appreciate all that time and effort.
Chalkboard Teacher Appreciation Gift Box
Today I decided to create a craft project we can use when we give gifts to our children's teachers. It's a simple gift box template inspired by a chalkboard.
Let's start by gathering the supplies needed:
The template for this craft is available in the freebie library.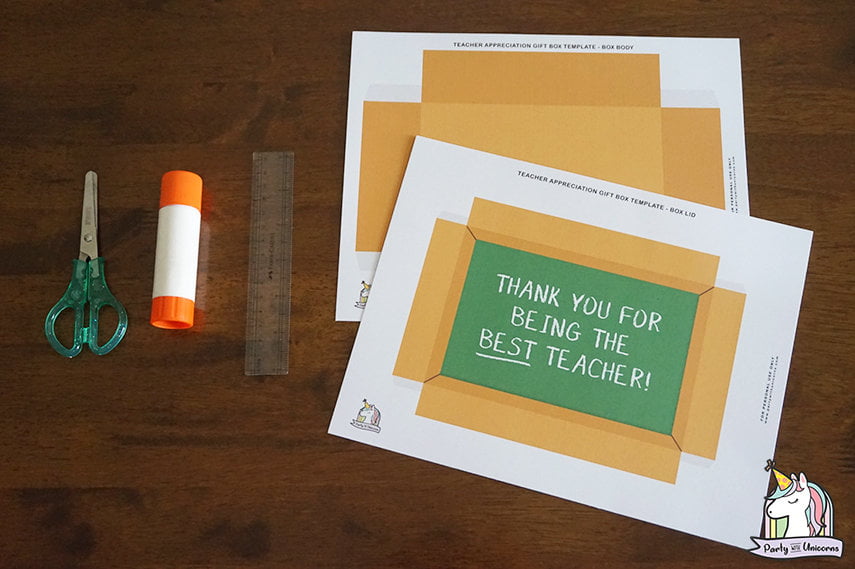 Printed Teacher Appreciation Gift Box Template (best printed on cardstock)
Scissors
Glue
Ruler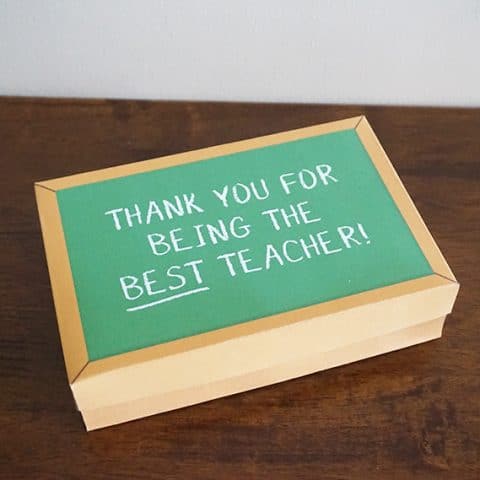 DIY Teacher Appreciation Gift Box
Cute DIY Teacher appreciation gift box.
Materials
Printed Teacher Appreciation Gift Box Template
Instructions
Print our FREE Teacher Appreciation Gift Box Template in our freebie library.
Cut the template.
Fold the lines and tabs seen on the template. Use your ruler to create a perfect crease.
Glue the tabs together to create a box body and box lid.
Put inside your gift to your best teacher and cover the box body with your box lid.
And just like that, you are done. You can use the box to put chocolates, soaps, gift cards, or trinkets you can think of. Your child's teacher will surely love it and the homemade touch!
I hope you enjoy this simple craft tutorial we have today, make sure to tag us on Pinterest, Instagram or Facebook with your creations. Be sure to check out the Freebie Library for more fun craft ideas. Happy crafting!