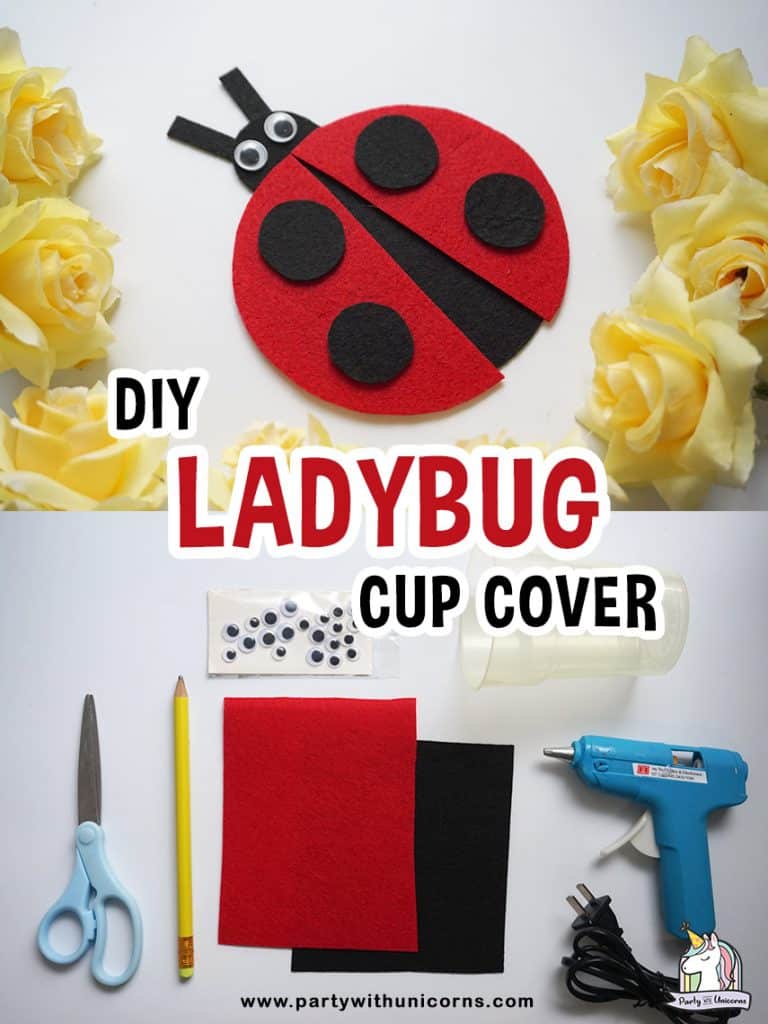 Hello, everyone! Today I am back with a bit of fun spring season craft all about ladybugs/ ladybirds or whatever else you choose to call them. Today we are going to make a felt ladybug cup cover.
In Australia, insects are a bit of a big deal. At least they are to me because I am a little freaked out by them. This cup cover is the perfect way to keep the bugs away from your beverage this spring.
If you live in a place where bugs are not such a big deal, then this is still a fun craft to do with the kids. You could use these little bugs as a bookmark, string them up to make a garland or even add them to a school backpack as an identifier. The possibilities are endless!
Ladybugs are cute to look at because of its bright colors. They are most active during spring season. Which is one of the reasons why I chose ladybug as our theme for our craft project today.
Felt Ladybug Supplies
Let's start by gathering the supplies needed: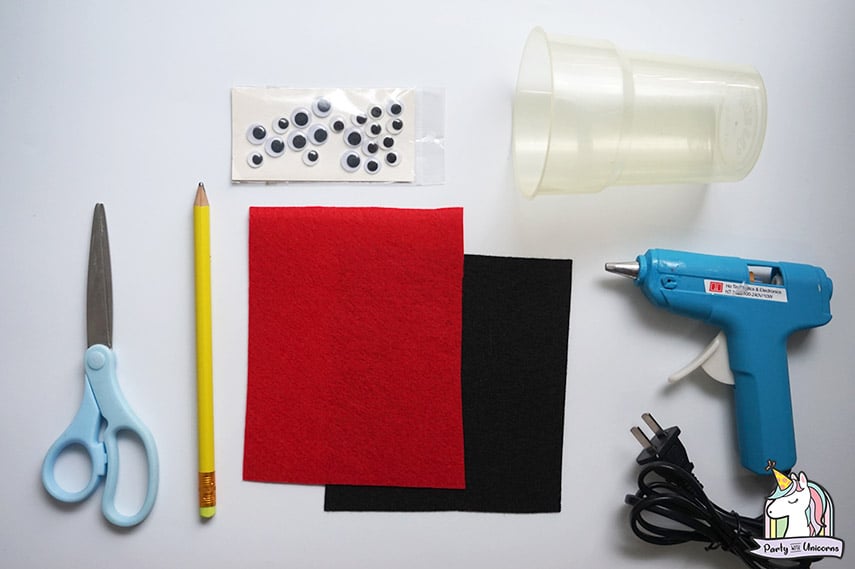 Felt cloth (red and black)
Scissors
Pencil
Hot glue
Cup
Googly eyes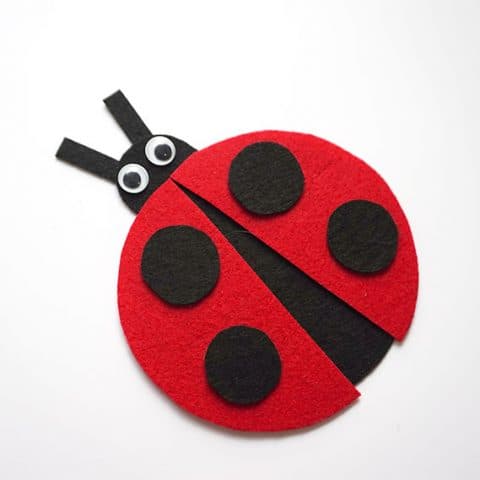 DIY Ladybug Felt Cup Cover
Fun and cute ladybug cup cover to try on Spring
Materials
Felt Cloth (Red and Black)
Googly Eyes
Cup
Instructions
Start by tracing the top of your cup into the red felt cloth.
Cut it out.
Repeat step 1 and 2 using the black felt cloth.
Cut the red felt into two.
Hot glue the red felt cloth on top of the black felt cloth forming a reverse V shape in the middle.
Cut 4 small round shapes from the black felt cloth and hot glue on top of the red felt cloth. This will serve as the ladybug's spots.
To make the ladybug's head, cut two small strips and a half-circle from the black felt cloth.
Hot glue the two strips at the back of the half-circle to serve as the antennae.
Hot glue the head on the upper part of the body.
Add googly eyes to your ladybug!
There you have it! I hope you love this simple tutorial we have today. Make sure to let your kids try this during the Spring season and protect your cups from any bugs with this cute ladybug cup cover!
We've made some Summer cup covers before and you might want to check it out too! Happy crafting.