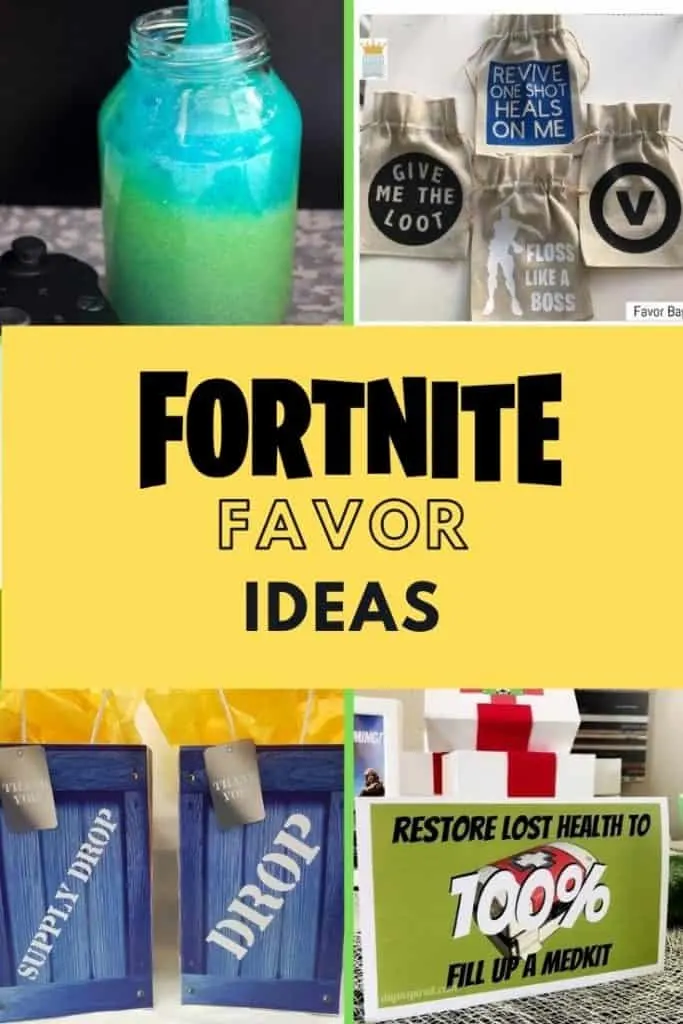 Are you hosting a Fortnite party and looking for some fun ideas for party favors? We have gathered a list of our favorite Fortnite party Favors to help you with your event planning.
I may have been living under a rock, but up until a few months ago, I didn't even know what Fortnite was and I had never heard of Epic Games. With the help of my son. I have since made up for lost time. I almost feel like I can have a conversation with my son and know what he is talking about!
If you are still coming up to speed with this brave new world of Marshmello, Battle Royales, emotes and skins, hope that this list of 16 amazing Fortnite Favors helps you too.
This post may contain affiliate links. See our disclosure policy for more details.
16 Fortnite Party Favors
A list of 16 fun Fortnite Party Favors that your guests will love!
More Fortnite Party Planning Ideas
Now that we have your goodie bags covered, let's plan the rest of your event. We have every angle of your Fortnite Birthday Party covered. Here are some of the posts that you should check out: