2018 Free Christmas Clip Art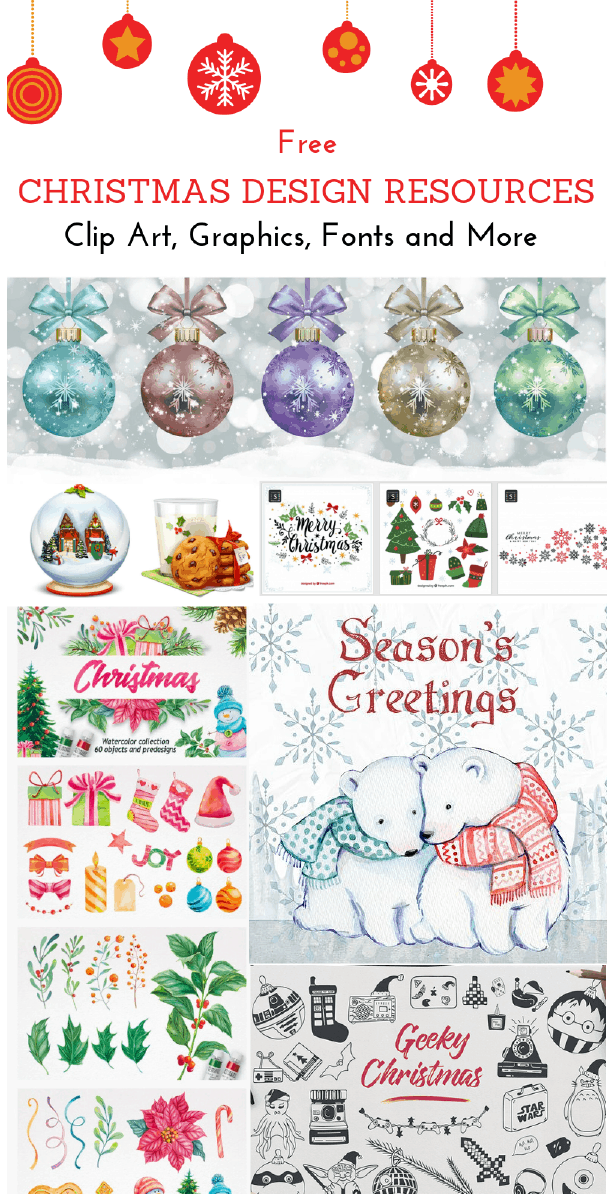 I love making printables and working on digital crafts for kids, but there is only so many hours in the day so often I rely on design resources from others to make my creations. Luckily these days there are so many great resources that you can find heaps of amazing Free Christmas Clip Art by visiting just a few websites. So Here is my list of the best resources to find 2018 Free Christmas clip art, Christmas graphics and  Christmas fonts. Just remember freebies are not all created equal, so check the terms of use for each resource individually.
Creative Fabrica is one of my favourite websites of all time. It is a great resource website for designers to access all sorts of graphics, clip art, fonts and more. They have monthly subscriptions which allow you to access all of their products, which is amazing and will save you heaps if you regularly buy clip art or fonts.
Another amazing thing about Creative Fabrica is their freebies tab, which offers amazing fonts and graphics absolutely free. I was a bit shocked the first time I went onto Creative Fabrica, as I found a number of sets that I had already paid money for on another website, free to download!
The freebies also all come with a commercial license, so if you want to create something to sell you will be covered. Some freebies from Creative Fabrica are time sensitive so if there is something you like, best to download it right away. You also have the option to set up a reminder to notify you when a new freebie is available. It's a great feeling to have some cute graphics pop up in your inbox with the words FREE.
Here are a couple of my favourite Christmas freebies from the time of writing this post. If these freebies expire before you read this post, don't worry, there are new sets posted daily.
This cute set has 12 adorable icons that would brighten up any craft.

Create Your Own Red Christmas Truck
This cute set includes over 50 elements including trucks, trees, ornaments, reindeers and Santa.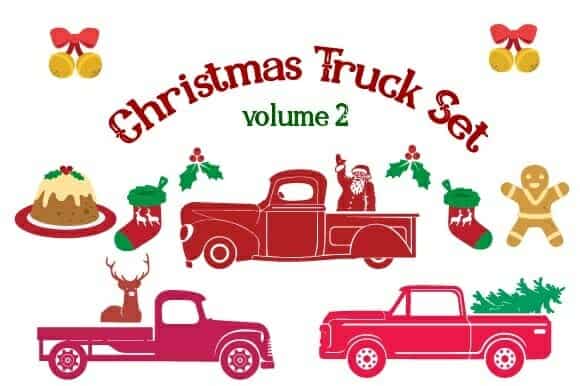 Creative Fabrica has a whole section on free graphics for crafters. There are way too many to post them all on here,
but I've selected three of my favourite crafter graphics from the Christmas freebies to give you an idea of what I am talking about. Click on the individual image to be taken directly to the graphics page where you can download that image. If you would like to see what else is available, just check out the freebie tab and scroll through the images.

Design Bundles has a Free Design Resources section that you can find a huge range of freebies available for download.  They have SVG's, free graphics packs, free illustrations, free icons, free templates, free backgrounds, and free textures. Everything in this section of the website is 100% free and most of the free designs come with a Premium License for Commercial Use. The only catch with the Design bundles freebies is that each design is only available for a limited time.  The pictures above are a couple of my favourite free designs from the time of creating this post. Don't worry if you miss these freebies, there are always new ones becoming available.   Plus you can sign up for a seven-day free trial of Design bundles and download paid graphics and fonts to your heart's desire over your trial period, including the images above.
Freepik
Freepik is the leading search engine of free vector graphics. Freepik offers users, high-quality graphic designs:
illustrations and other graphics resources selected by their in-house team of designers order to create content that can be used in both personal and commercial projects.
As with Pixabay noted above, the first row of images on Freepik are labelled as "sponsored Images from Shutterstock", so be sure to give that a miss if you are looking for free graphics. You should also tick the
"selection" box in the search menu and untick the "premium" images box to make sure you only get offered free graphics resources.  There is no doubt that you will be able to find some great free materials on Freepik as they have over 35,800 free Christmas graphics currently in their search engine.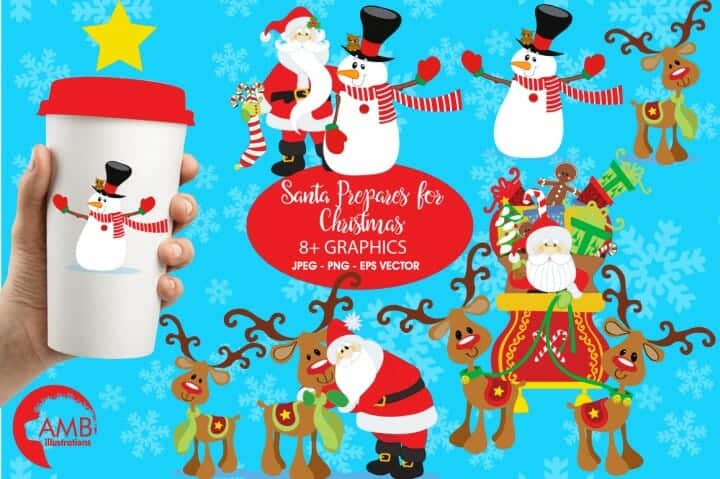 The HungryJPEG is another site that offers users thousand of premium graphic design resources including everything from WordPress themes, clipart, fonts, patterns. You name it and they probably have it. Lucky for us, they also have a great weekly freebie section.  The HungryJPEG freebie section that has new graphics added every Wednesday, but they are only available to download for a single week.  Last year there were Christmas
freebies available in November and December, so be sure to check back often to
see what is on offer.
You can also check out the Hungry Jpeg $1 deals sections. They are lots of great graphics available for heavily discounted rates. As with the freebies, they are only available for a limited time.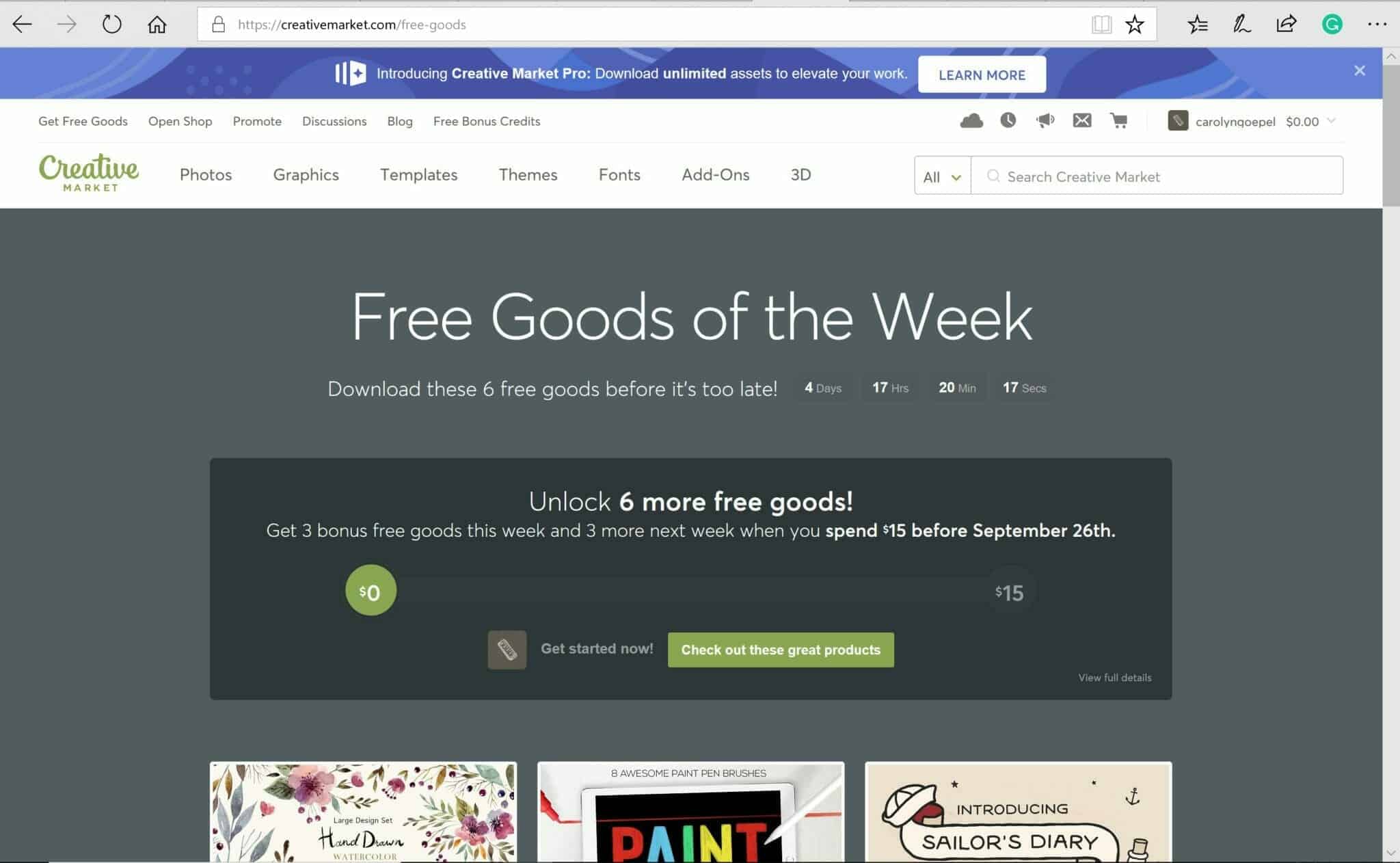 Creative Market is another great website to get free, high-quality graphics and resources. Each week they offer 6 free downloads as a part of their Weekly Free Goods page. The freebies can range from fonts to graphics to even full WordPress themes. The freebies are only available from Monday at midnight until Sunday night at 11:59 CT (UTC-6).  At the time of this post, there are some cute freebies available but none are Christmas specific. In the lead up to December, I would check out Creative Market to see what delights await!
Pixabay
Pixabay is an online community of creatives, sharing copyright free images and videos. All of the content on Pixabay released under Creative Commons CC0, which means that you can them without asking for permission or giving credit to the original artist, even for commercial projects.
When you enter "Christmas" into the search bar, you get over 173 pages of content. You even get 59 pages of illustrations alone! Absolutely a goldmine of content and free resources. A quick tip – in the current Pixabay page, the top row of images are paid images from "sponsored Images from Shutterstock". They are clearly labelled, so if you are only interested in the free resources, skip that row.
Smashing Magazine has heaps of great design resources and a section full of great freebies. Over the last few years, there have been a few great Christmas freebies so be sure to a search in the freebies sections to find Christmas clip art treats from years gone past!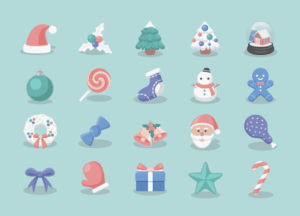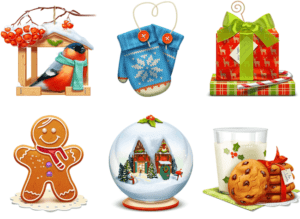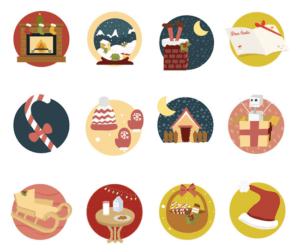 Canva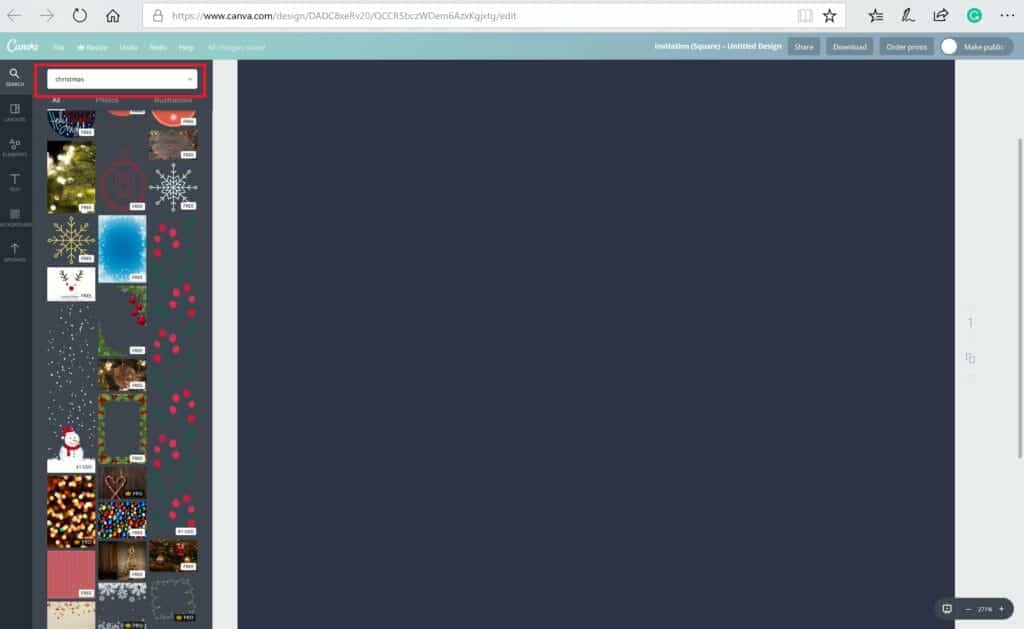 Canva is a great design resource for creating digital crafts. You can sign up for a free account and then create all sorts of materials. Within Canva you can find Christmas clipart, borders, graphics, stock photography. You can also find plenty of predesigned templates that you can select and customised to your heart's desire.
Just be sure to check the costs of the elements you select in Canva. While there are many free items,
there are also items that you have to pay for.