Affiliate links may be sprinkled throughout the awesome, free content you see below. I'll receive a small commission if you purchase from my links (at no extra cost to you), which I'll totally blow on awesome things like adding more free content to this website. :)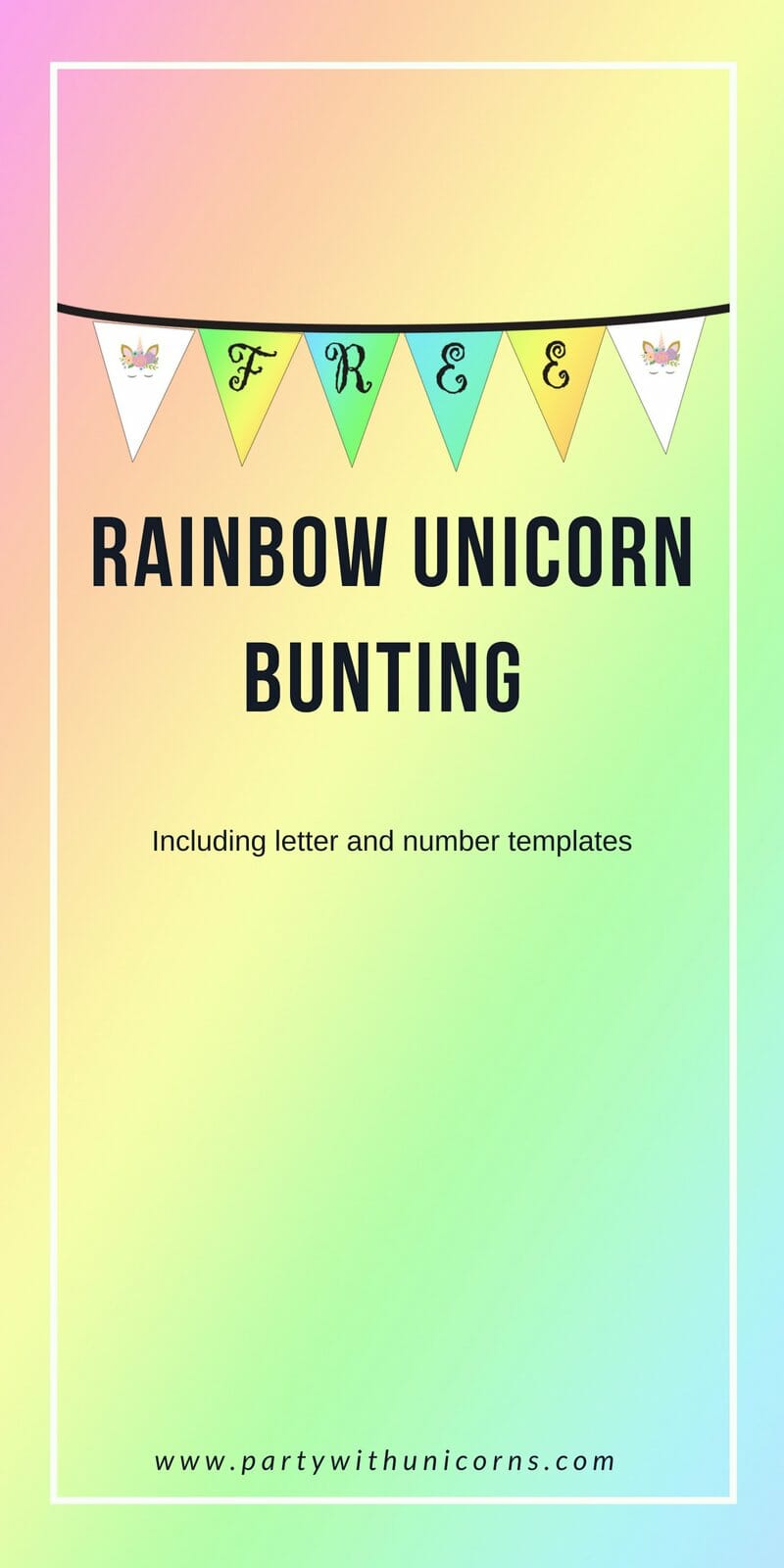 Nothing says party to me like bunting! For this week's printable I've created a free unicorn bunting template. The file includes letter, numbers, spacers and unicorns! This bunting would make a great birthday party decorations.
You can download the file and then print on your home computer. The template will work with plain paper, but really looks fantastic on card stock if you have any available. All you have to do is print the template, cut out the triangles, fold over the white flap at the top and tape down to the back of the bunting flag to create a pocket for your string. Then feed through your ribbon or twine and then hang. Simple as that!
Alternatively, you can also use a hole punch to press holes into the top two corners of the template and then just feed your string through the triangles to make your unicorn birthday party banner.
There are a lot of pages in the file, so remember to only print the ones you need!
Need more unicorn birthday party supplies?
If you are looking for matching party supplies, be sure to check out our other party printables and crafts:
Unicorn Party Supplies