Affiliate links may be sprinkled throughout the awesome, free content you see below. I'll receive a small commission if you purchase from my links (at no extra cost to you), which I'll totally blow on awesome things like adding more free content to this website. :)
Is your child a huge Harry Potter fan? Are you planning a Harry Potter birthday party? if you want to add a little extra magic to your party without the added expense then you're going to love this fun list of free Harry Potter printables!
Free Harry Potter Party Printables Set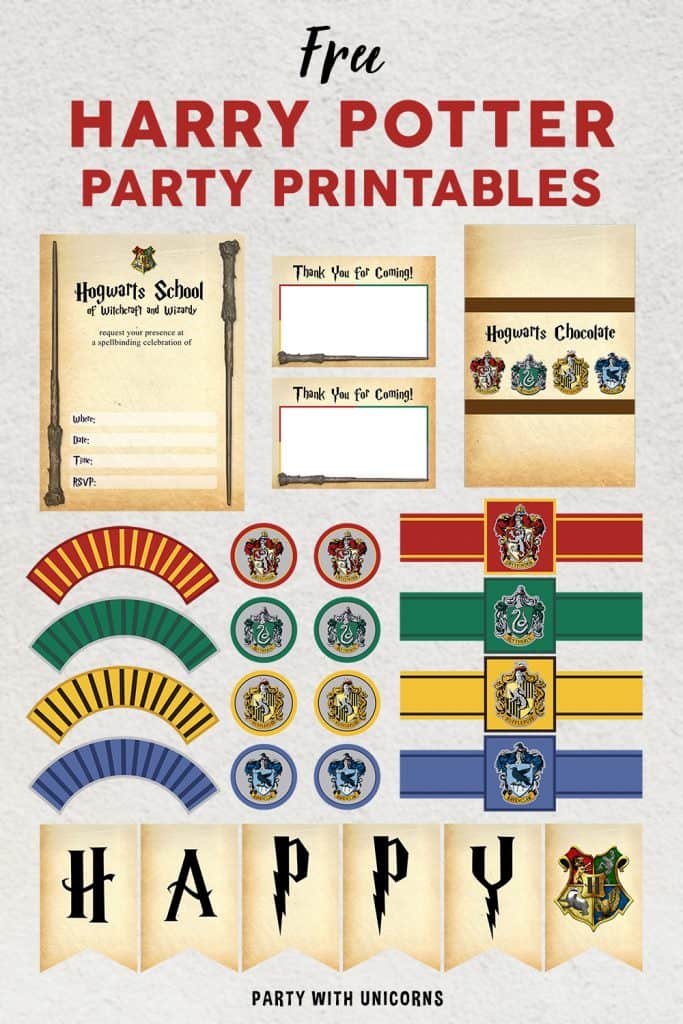 Before I get to the list of all the fun resources you can find around the web, I wanted to let you know that I have created a great set of free Harry Potter printables and that you download from our subscriber library. This fun set includes printables for each of the Hogwart's houses from the Harry Potter series including Gryffindor, Ravenclaw, Slytherin, and Hufflepuff. The set includes:
Hogwarts School Party Invitations
Hogwarts Chocolate Bar Wrappers
Harry Potter Thank you Cards
Harry Potter Birthday Banners
Hogwarts Cupcake Toppers and Wrappers
Hogwarts Waterbottle Wrappers
Harry Potter Favor Box Printable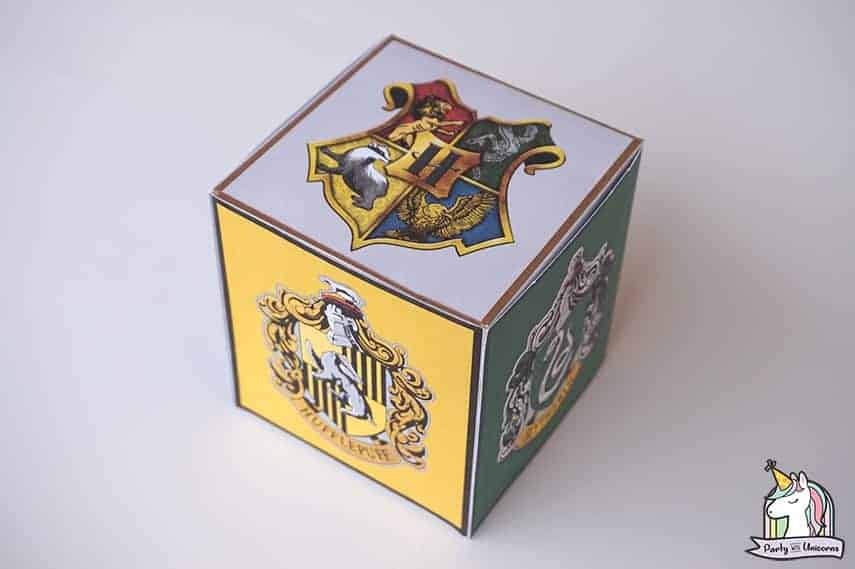 If you are up for a little Harry Potter DIY we have also created this Free Harry Potter Hogwart's house Favor Box template for you to download. This box is the perfect way to send your party guests home with a special treat. It's also a great Harry potter party decoration or gift box.
For the best results print the box onto cardstock so it will be strong enough to hold all of your treats inside.