Affiliate links may be sprinkled throughout the awesome, free content you see below. I'll receive a small commission if you purchase from my links (at no extra cost to you), which I'll totally blow on awesome things like adding more free content to this website. :)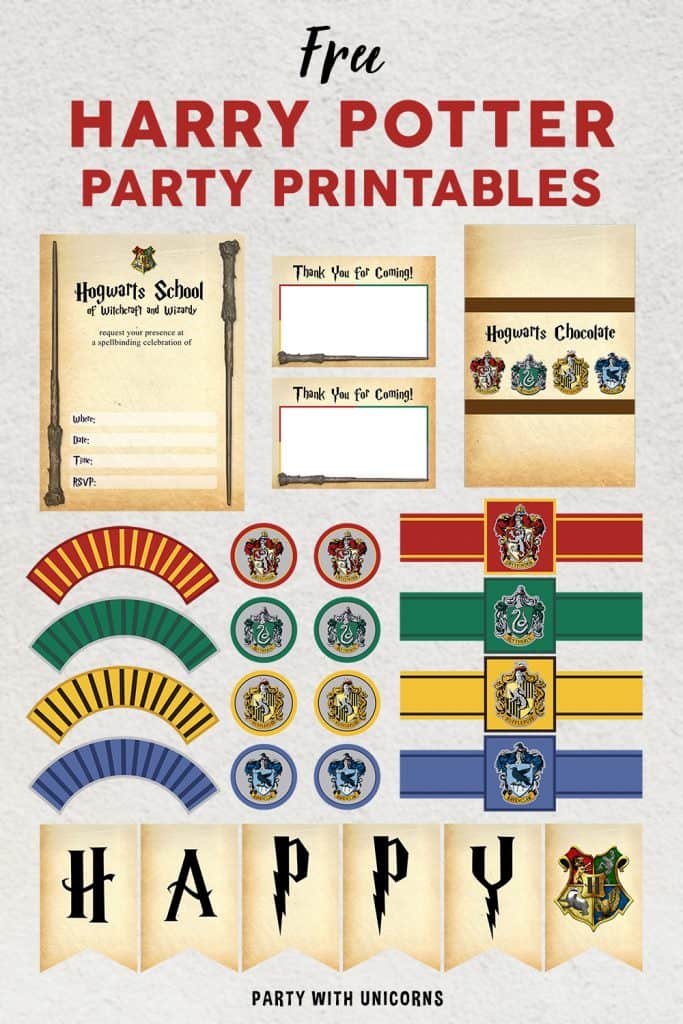 Hello Everyone, we are back today with a free set of Harry Potter party printables. This set is perfect for any wizards planning a Harry Potter-themed party.
What is included in today's Harry Potter Party Printables Set
The fun set includes printables for all of the houses from Hogwart's including Gryffindor, Ravenclaw, Slytherin, and Hufflepuff. The set includes:
Hogwarts School Party Invitations
Hogwarts Chocolate Bar Wrappers
Harry Potter Thank you Cards
Harry Potter Birthday Banners
Hogwarts Cupcake Toppers and Wrappers
Hogwarts Waterbottle Wrappers
The set can be downloaded from the Freebie Library. By joining our mailing list you will be access to our freebie library and over 150 different party printables and craft templates.
More Free Harry Potter Party Supplies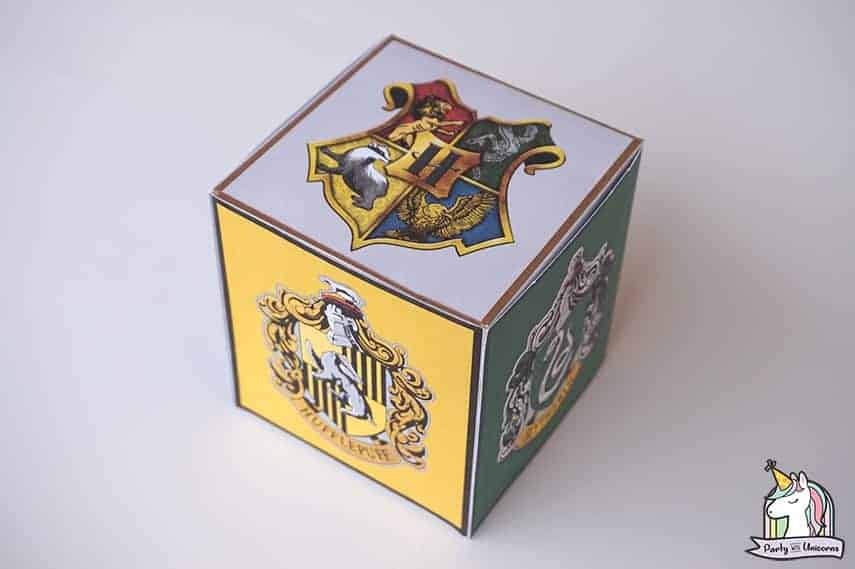 Download our Free Harry Potter Favor Box template. This box is the perfect way to send your party guests home with a special treat. It's also a great party decoration or gift box.
More Harry Potter Party Shopping List
If DIY is not your thing, or you are looking for some additional party supplies, I have included a list of great Harry Potter Party Supplies below. Follow this list and your party planning will be done in no time at all.
Harry Potter Party Supplies
Are you planning a Harry Potter Party? This shopping list will help you find everything you need quickly and easily.
Download the Harry Potter Party Printables Set
Don't forget to head over to the Freebie Library to download your Harry Potter Printables!