Affiliate links may be sprinkled throughout the awesome, free content you see below. I'll receive a small commission if you purchase from my links (at no extra cost to you), which I'll totally blow on awesome things like adding more free content to this website. :)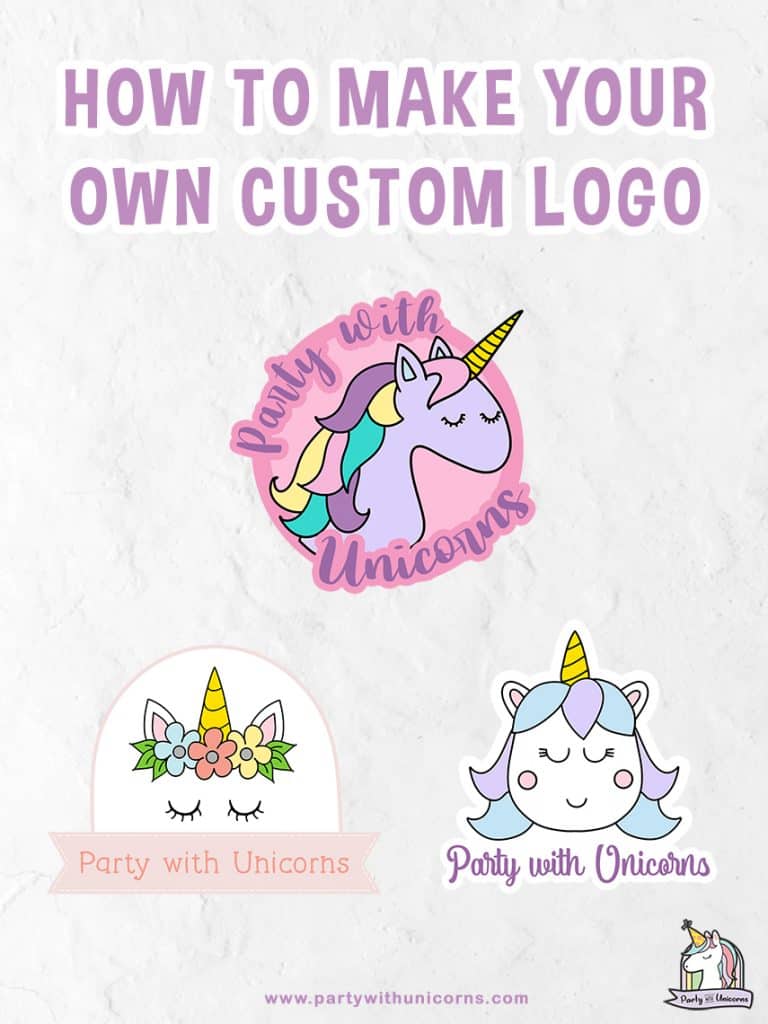 Here at Party with Unicorns, we love to give you fun graphics to use in your projects. What we have not spent much time on is looking at fonts. When you are creating a logo or party printable, the font you use can completely change the look and feel of your graphics
In today's tutorial, I partnered with Font Bundles to show you how you can use free fonts to create a simple logo for your blog, website, small business or event.
Why are Fonts Important?
Fonts or typeface provide visual cues to your audience about what your brand or message is all about. By changing the color, size, and font you can change people's perception of your brands and/or message.
Here are three logo examples, I have made for my blog. Each one invokes a different emotion and a different impression about my blog. Personally, I like sample B. Which one do you like? Let me know in the comments below!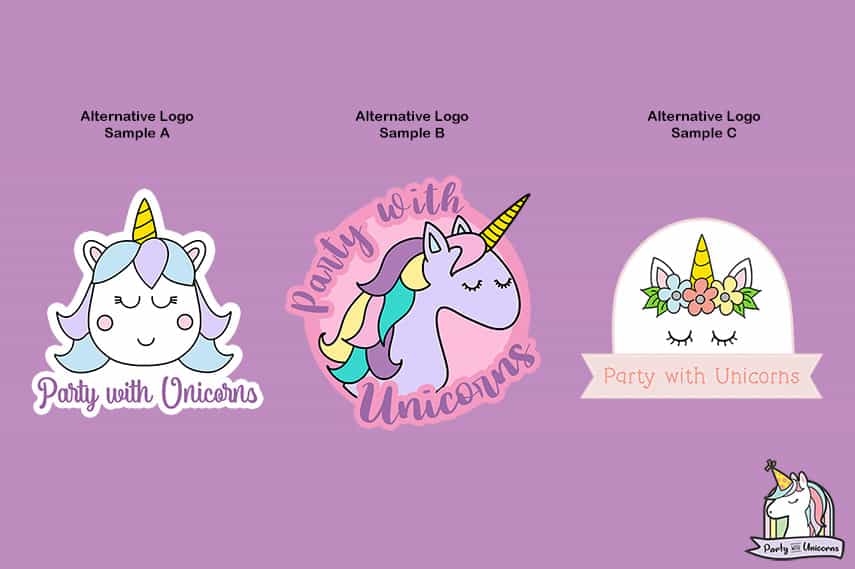 Where to find the right font?
There are many sites that allow you to download free fonts. With that being said, you need to make sure that the site you use is safe and won't put your computer at risk of malware or a virus. You also need to make sure that the site you use has the appropriate licenses for you to use the font in a logo.
Font Bundles has an entire selection of free fonts that you use for your designs. The extensive collection is sure to have something to meet your needs and can you rest easying, knowing that you are downloading your font from a reputable site.
How to Use Font Bundles Free Fonts
Now that you are ready to get started, let me walk you through exactly how to use the Font Bundles freebies to create some logos. (Tip – if you are looking for some graphics for your logo, check out the freebies on the Design Bundles page).
Let's start.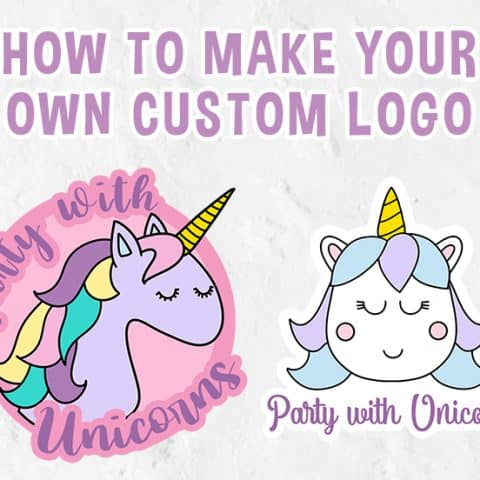 How To Make Your Own Custom Logo
Instructions
Open Font Bundles Free Fonts on your desktop.
Choose a free font you want to use in your logo. I used the whimsical font called Thursday Vibin'. Click it and you will be redirected to download the font.
In order for you to download any free fonts from the website, you should log in/sign up first.
Once you're done logging in, a download button will now appear. Click it and the download will start.
Open the downloaded zip file and export it. Then, install the font in your desktop.
Open any software you like to use in creating you own custom logo. I personally use Photoshop. Open the graphic/s you want to add on your logo.
This step is optional, If you want to put background shapes on your graphic, you can do so.
Add the downloaded font onto your logo. Resize and rotate if needed. You can also add strokes or shadows if you want.
You can download more free fonts from Font Bundles to use on your logo. here are my three alternative logo designs created with free fonts from Font Bundles.
And that's it. I hope you find this tutorial helpful. If you want to check out some cute and cool FREE fonts, don't forget to head over to Free Bundles and download one now.
Remember, these fonts can all be used on our free party invitation templates too!