Are you planning a Moana birthday party? Make this easy Moana favor bags with our free printable template.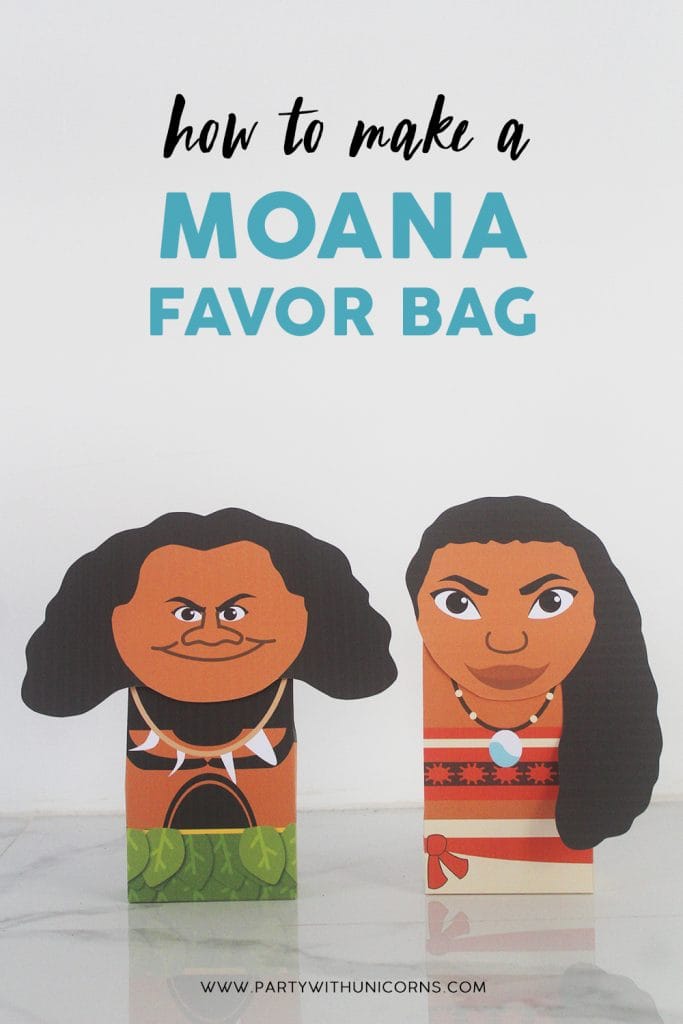 Moana-themed party has been popular especially those little girls who love the beach or ocean. This Disney princess' loves the water and is a tough girl who wants to save her village. No wonder little girls love her not just because of her adorable pig friend named Pua, but also because of her strong personality.
If you want to throw a Moana-themed party, you can use this new set of printable templates I have created. It includes a favor bag inspired by Moana and Maui. These templates are available to download from our Freebie Library.
To begin with this project, gather the needed supplies: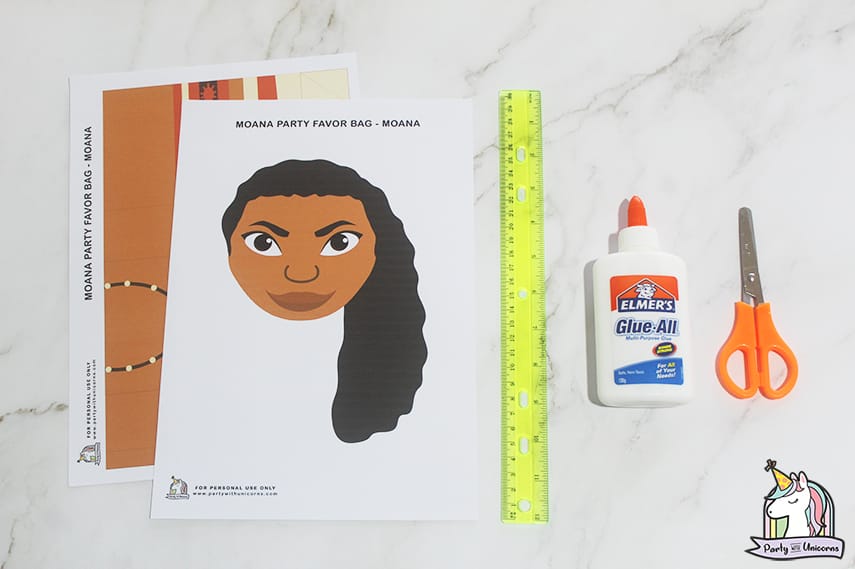 Printed Moana Favor Bag Template (best printed on cardstock)
Ruler
Glue
Scissors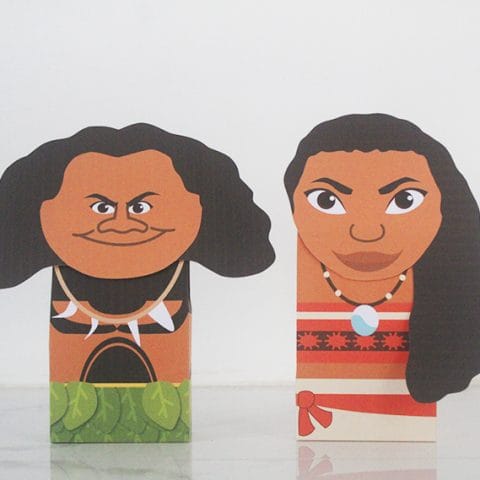 Moana Favor Bag
Prepping for a Moana-themed party for your kid? Use our FREE Moana-inspired favor bag templates and it will definitely add some character to your party (literally and figuratively!). Follow our easy step-by-step tutorial below on how to download and assemble our free templates.
Materials
Printed Moana Favor Bag Template (best printed on cardstock)
Instructions
Download the FREE Moana Favor Bag template from our Freebie Library and print it out.
Cut out the template including the broken lines to create flaps.
Fold the solid lines. Use a ruler to create a perfect crease.
Glue the side flap together to attach both sides.
Fold-down the bottom flaps and apply glue to secure.
Create a v-shaped crease on each side of the paper bag and fill it in with goodies. Glue or tape to close.
Glue the head on top of the favor bag.
Don't forget to complete making all printable designs to create Moana and Maui favor bags!
I hope this set of favor bags will help you in preparing your Moana party for your kid. You can always tag us on social media so we can see how great your party is! Happy planning!