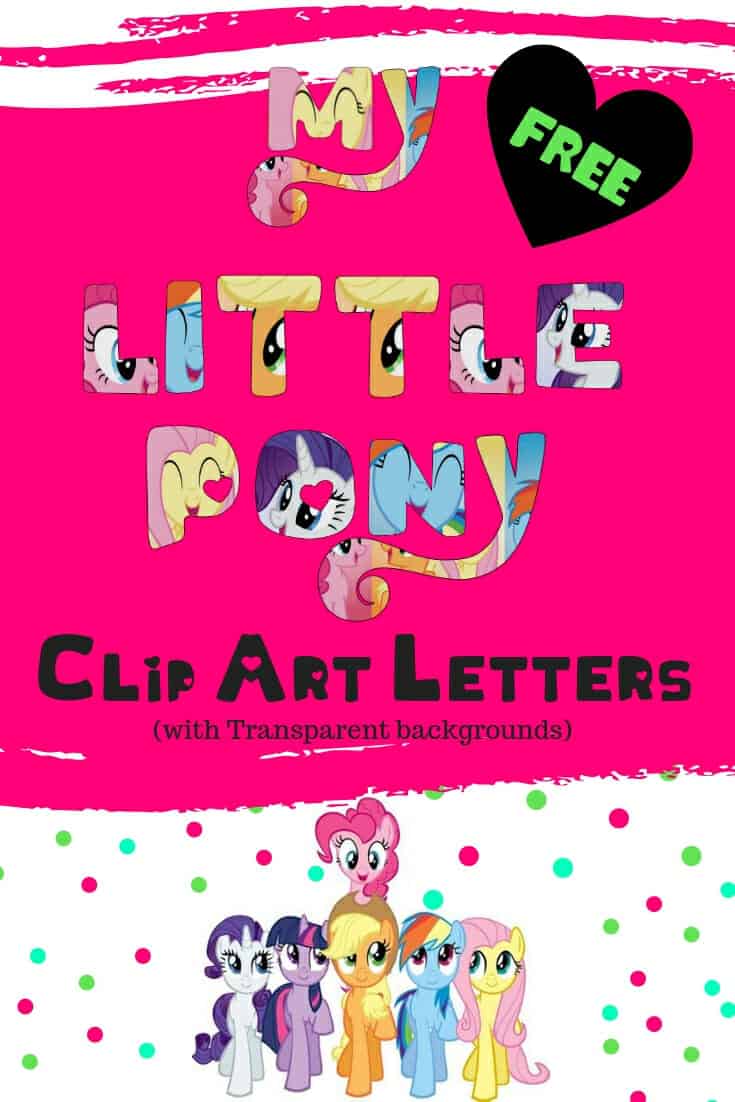 My Little Pony Alphabet and My Little Pony Numbers Set
This My Little Pony Alphabet set is one of the first posts I created when I started blogging. I made these letters to make a sign for my daughter's bedroom door. I used images of Twilight Sparkle. Fluttershy. Applejack. Rainbow Dash. Rarity. Pinkie Pie and used a clipping mask in illustrator. Being new to blogging and illustrator when I made these, it felt like a bit of magic! Anyway, as the story goes they were so cute, that I added them to my fledgling blog.
Since posting these letters I have been delighted to see how many times they have been downloaded and enjoyed. Clip art letters can be used for everything you can imagine: crafts for kids, DIY projects, crafting, invitations, wrapping paper, scrapbooks, wall decorations, to print on t-shirts, stamps, cards, logos, decorating classrooms, banners, and other projects and activities.
If your child is a fan of MLP, then this my little pony alphabet is sure to be a hit. If you are not familiar using clip art letters, then keep reading as I provide all the details for how to use these PNG files below.
My Little Pony Letters and My Little Pony Numbers files
Please note – if you are viewing this post on a mobile device, you may need to revisit from a desktop to download the files.
[et_bloom_locked optin_id="optin_15″]
Click on the My Little Pony Letters or My Little Pony Numbers image it will open the full-size image in a new window. In the new window, right click and "Save Image As" to save it to your computer.
Please note → These files are for personal use only. The copyrights and trademarks for the characters and graphics only belong to their respective owners and don't claim any type of right over them.
[/et_bloom_locked]
How to Make You Own My Little Pony Party Supplies
I have saved the letters as PNG file with a transparent background. That means that you can insert these files as an image on top of any document in Microsoft Word or Powerpoint. If you do not know how to insert a photo into a Microsoft document, you can view the tutorials on their website. For example, you can insert the letters into a bunting template to create custom party bunting to print at home. Download the Bunting-template and give it a try! Another great option to work with these files is to use Canva. Canva has drag-and-drop feature and layouts to design pretty much anything… and best of all, it's free! There is also a paid business version of Canva, but for most the free version should suffice.
My Little Pony Crafts
I hope you make some magical things with these cute sets. What pony crafts are you thinking of? Be sure to tag me on Pinterest or Instagram with your creations or let me know in the comments below what your planning on making. Be sure to check out the recent Superhero clip art letters too. I'd love to hear what other creations you'd like to see on Party with Unicorns in the future in the comments below.
Also be sure to check out all of our unicorn crafts, printables and clip art below. These ideas and projects are sure to be a hit with any My Little Pony fan.
Unicorn Party Supplies
[col1]
[/col1]
[col2]
[/col2]
[col3]
[/col3]
[col1]
][/col1][col2]
[/col2][col3]
[/col3]
[col1]
[/col1][col2]
[/col2][col3]
[/col3]