Are you planning a Pink ONEderland themed birthday party? Download our free Pink Onederland favor box template and create this cute and sparkly favor box for your little girl's whimsical party!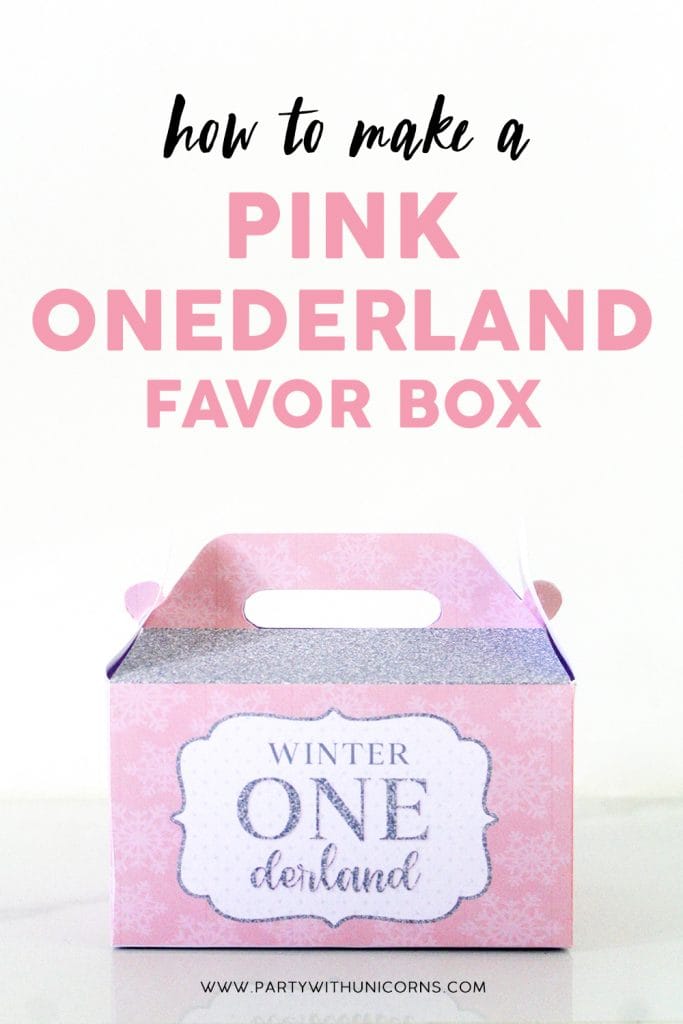 A child's first birthday is something every parent is excited about. We get so giddy to think about how to celebrate this milestone with our little kid. Today, I made a free favor box template for parent's to use if they are planning to throw a sparkly Pink Onederland themed birthday party for their daughter. This favor box also matches our FREE Pink Onederland Party Printable set that you can also download from our Freebie Library.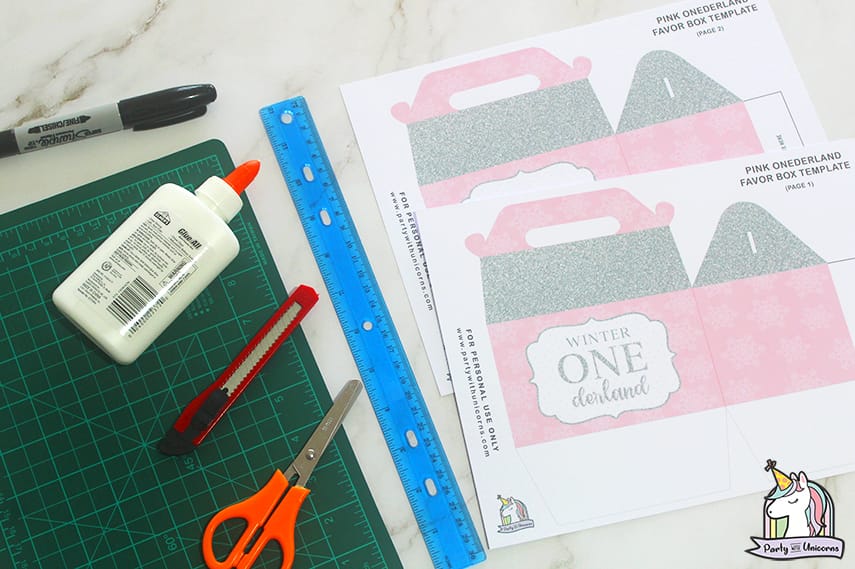 Printed Pink ONEderland Favor Box Template
Ruler
Glue
Scissors
Marker
Craft Knife
Cutting Mat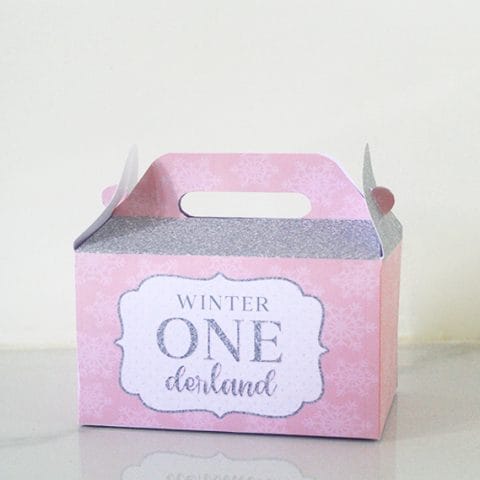 Pink Onederland Favor Box
Sparkly and pink favor box for your little girl's pink wonderland party celebration! Follow our simple tutorial on how to assemble our FREE Pink Onederland party favor box.
Materials
Printed Pink Onederland Favor Box Template (best printed in cardstock)
Marker
Tools
Glue
Scissors
Craft Knife
Cutting Mat
Ruler
Instructions
Download our FREE Pink Onederland Favor Box template from our Freebie Library and print it out.
Cut out the template.
Using your craft knife and cutting mat, cut out the holes from the template.
Fold the template along the solid lines. Use a ruler to create perfect creases.
Attach both templates by gluing the side flaps together.
Glue the bottom flaps to secure.
Assemble the top handle.
Get your marker and you can write the name of your party guest on the blank space.
Your Pink Winter Onderland favor box is now done!
And there you have it! I hope this simple craft freebie we have today will be useful to your next pink onederland themed party.
More Pink ONEderland Party Ideas
You can also download our FREE Pink Onederland Party Printables that perfectly match this sparkly favor box!