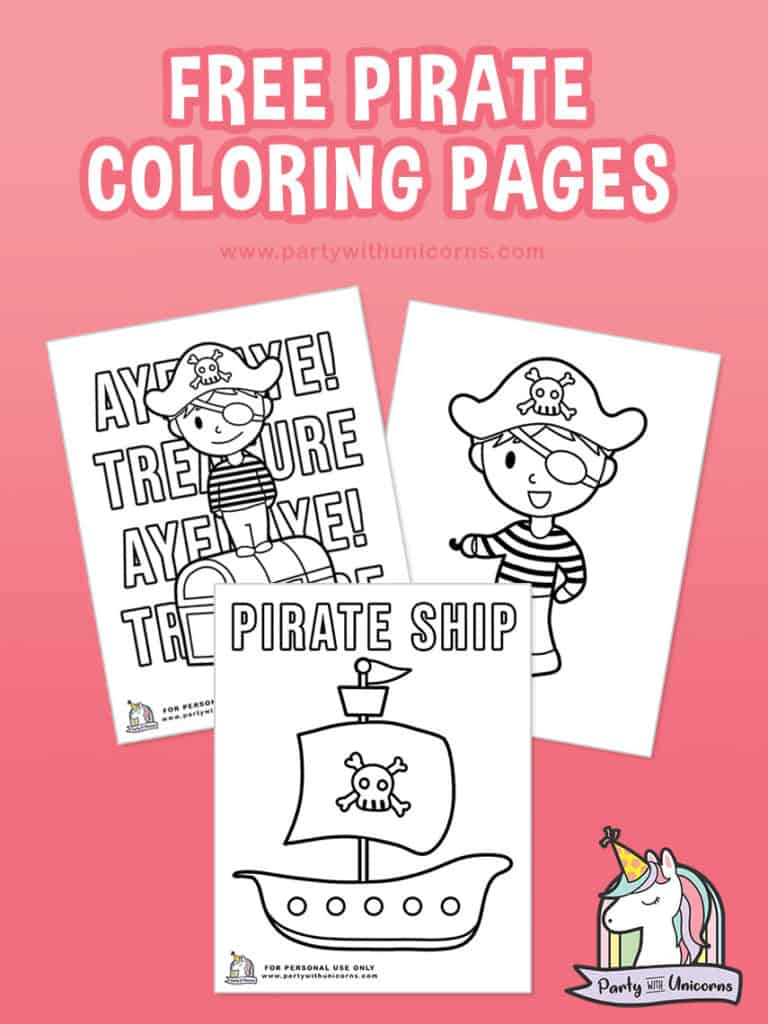 Aye Aye, Treasure! That's exactly what's today's pirate coloring pages are like on a rainy afternoon. If you want a creative way to keep the kids entertained, why don't you print off our DIY Pirate Hat and these coloring pages, grabs some colored pencils and let them get creative?
Talk like a Pirate
Okay Me Hearties! While your kids are finally entertained with their hats and coloring, you can speak to them in your best pirate voice to be sure that they stay in character. Here are some common pirate phrases to get your creative juices flowing:
Ahoy, Me Hearties! – Hello Friends
Yo Ho Ho! – A phrase to get someone's attention
Walk the Plank – Send the prisoner overboard
Shiver Me Timbers! – To be shocked about something
Scallywag – A rookie
Jolly Roger – The name of the Black pirate flag with a white skull and crossbones
Crow's Nest – The lookout at the top of a pirate ship
These are the phrases I am most familiar with, but a quick google search will give you an entire pirate language.
More Fun Pirate Ideas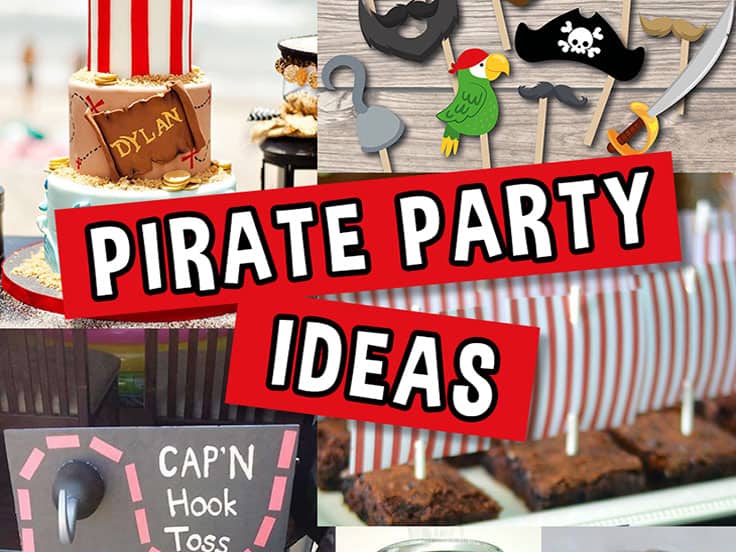 We have been exploring all kinds of pirate fun this week. Be sure to check out our post on Pirate Party Ideas to get an overview of all the fun activities we have tried and links to all of our fun pirate content. If you are planning a pirate party, we have you covered with free invitations, printables and more.
What's Included in Today's Pirate Coloring Pages Pack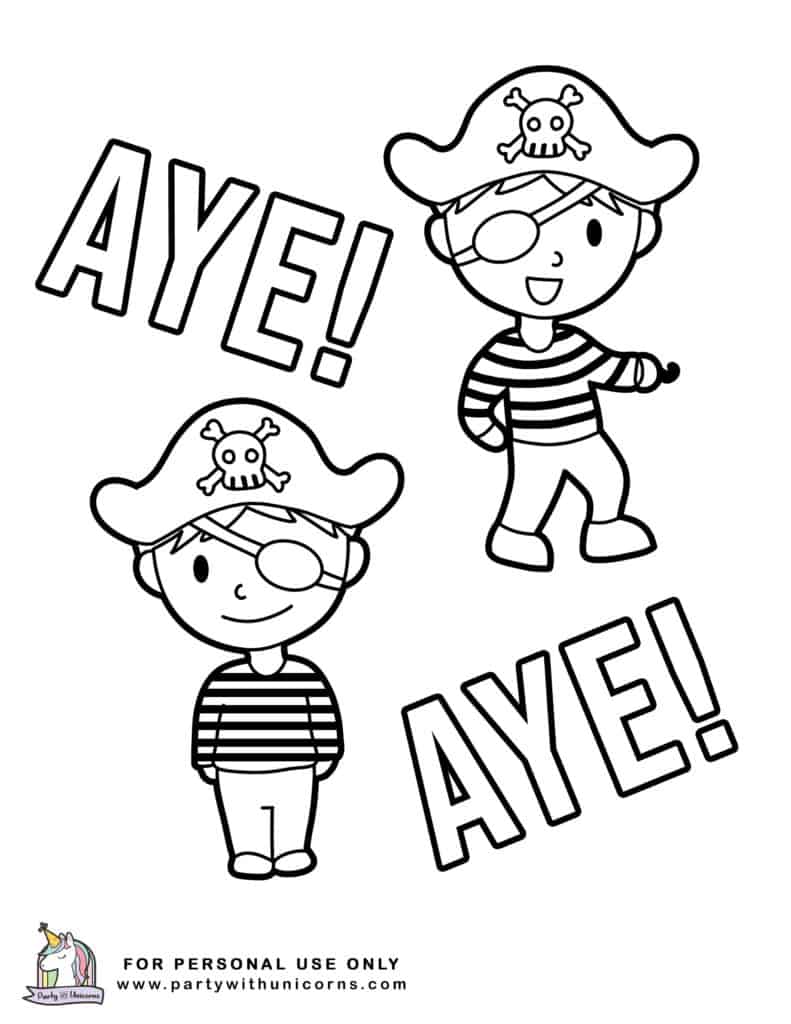 Today's set includes five different designs. Each design matches the graphics used in our pirate party posts. So be sure to check out our Pirate Invitations and Pirate Party Printables to get the matching sets.
To download today's coloring pages, head over to our freebie library. From the library, you will get access to over 150 different printables and craft templates.
That's all for today everyone. Stay tuned as we are preparing some fun arty crafts for our next theme which is going to be "Art Party". Follow us on Pinterest, Facebook or Instagram to be kept up to date as we post more freebies. You can also join the Free Party Printables For Kids Facebook Group to get access to new freebies.