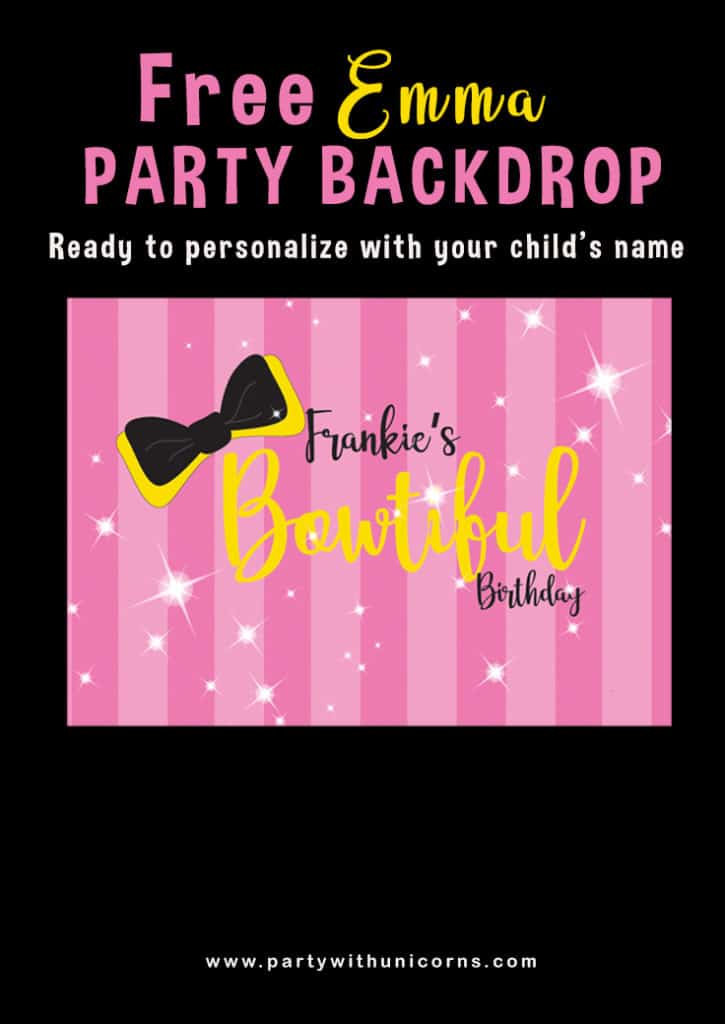 It's my daughter's second birthday this week and she has barely taken off her Emma Wiggle Costume since she opened it. It's absolutely adorable. I've made this Printable Emma Wiggle Party Backdrop for a small family party with are having this weekend. I am posting it here so you can use it at your event too.
Backdrop Sizing
The backdrop is sized B0 (1000mm x 1414mm). If you are in Australia you can get it printed at Officeworks. If you are overseas and need the backdrop adjusted for your local printer, please leave me a comment below or send me an email and I will happily adjust the sizing for you.
Alternatively, if you are on a budget, just print the banner out "poster" size your home printer and paste the pages together. Its cheaper and I have always found with a bit of glue it looks totally fine.
Customize Printable Emma Wiggle Party Backdrop
Update: you can now personalize this backdrop online with our Emma Wiggle Party Supplies Creator. If you prefer to manually update this backdrop, continue reading for instructions.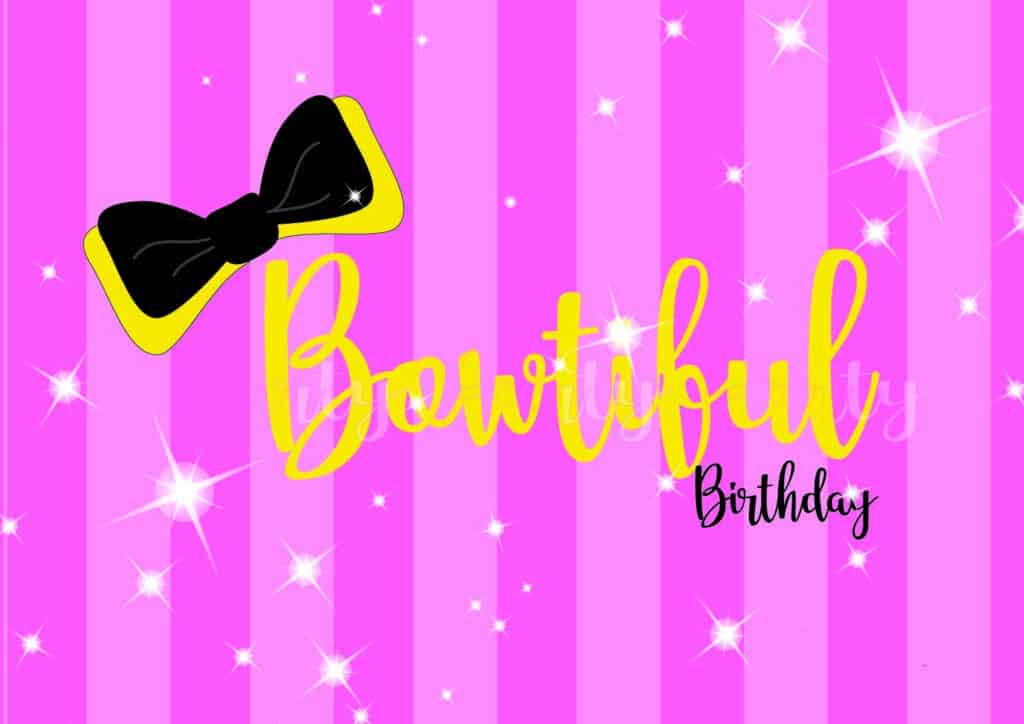 The banner comes without any name at the top. You can add a name to the JPEG file in a program like Canva. Alternatively, any photo editing program should allow you to add text to the file. The text used for the word "birthday" on the banner is Adelline. It is available for personal use from various websites. A simple google search should help you find it.
If you get stuck and are unable to add the text, please reach out via email as I am always happy to help you make the changes you need.
You can download the file from our Freebie Library.
More Wiggles Party Ideas
If your son or daughter is more of an Anothony, Lachy or Simon fan, then you should check out this Wiggles party banner. Its a bit more generic but still heaps of wiggly fun.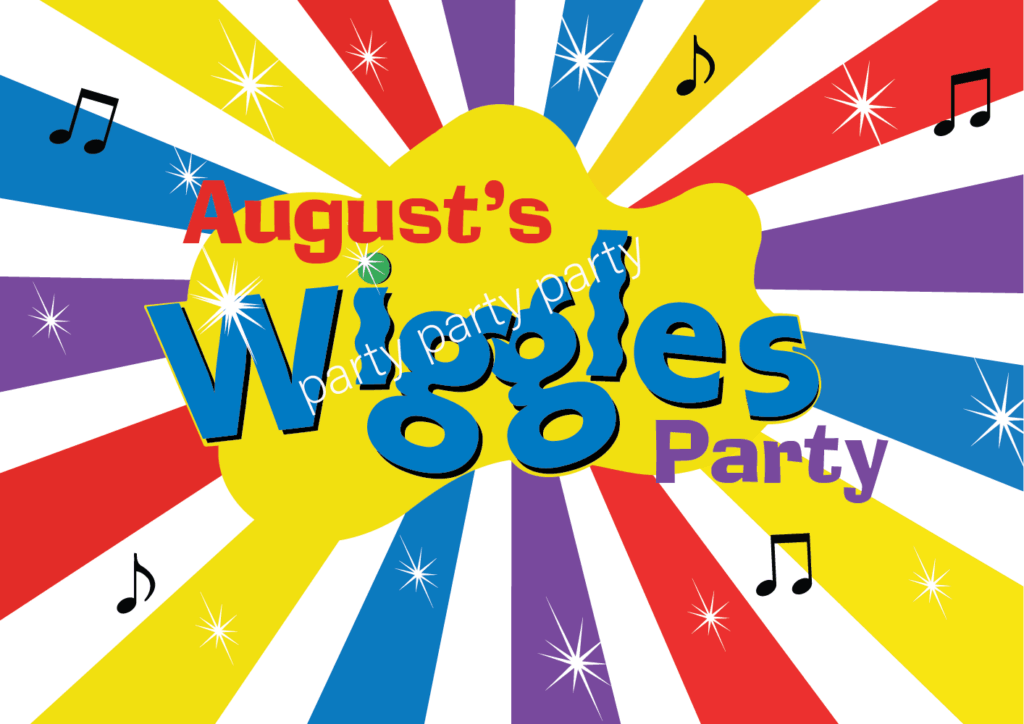 I hope your child has an amazing time at their party and that these designs make your planning and budgeting a little bit easier. I know how easily the costs add up these days. If you do use the banner at your event, I would love to see some photos. Tag me on Instagram, Facebook or Pinterest.
Happy Planning!
Similar Posts: