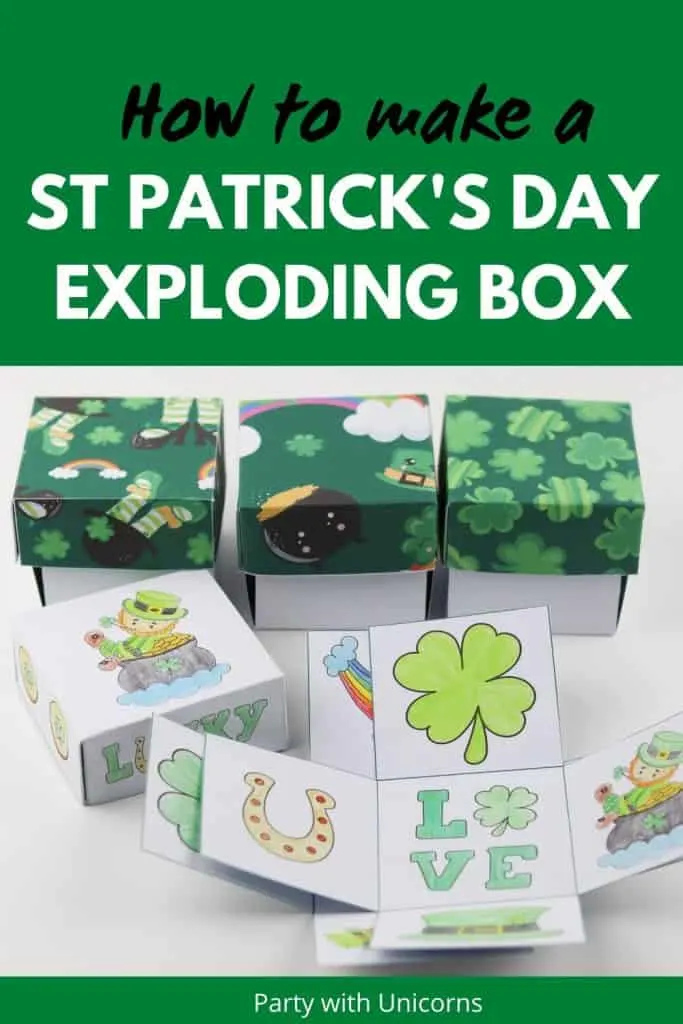 We've made a few exploding box crafts here, but I think this one is the best one yet! That is because for our St. Patrick's Day exploding box craft, I have created color and black and white templates.
The black and white templates are perfect coloring activities for the kids. Using these templates are also a great way to get younger kids involved in the craft. They can color in the template and they get help to put the box together. Your kids are going to love it (and they will probably open and close it about a billion times – so print the template on good cardstock!).
St. Patrick's Day Exploding Box Templates Available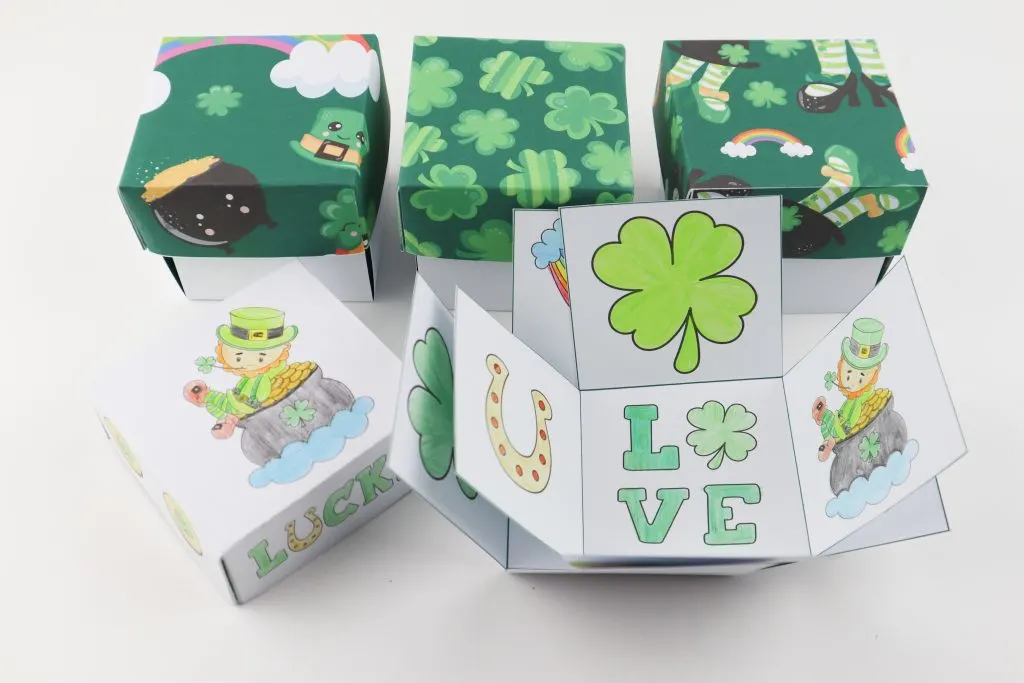 For this craft, I have created seven different boxes including three full-color boxes and four black and white boxes. They are all the same size so you can mix and match between the different. For example, if you do not want to add photos or personalized messages, you could use the coloring-insides as the special surprise with a full-color lid.
More Fun St. Patrick's Day Craft Ideas
If you are looking for more fun St. Patrick's Day craft and activities, check out these fun templates: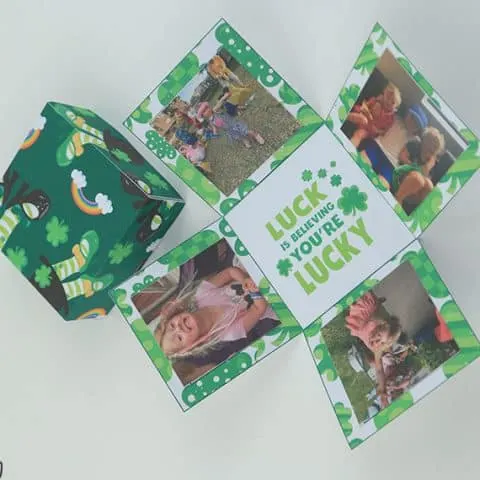 St. Patrick's Day Exploding Box Craft
Materials
Printed Exploding Box Templates
Printed Images
Instructions
Download our FREE St. Patrick's Day Day Explosion Box from our freebie library and print it out.
Cut out the template. If you are using the coloring box - it may be easier for your child to color the images before cutting out the templates
Fold the templates using a ruler.
Assemble the lid by gluing the flaps together.
Now it's time to fill your box with a written message, photos or drawings.
Cover the body of the box with the lid and you're done! You can also place a small gift inside too. These little boxes are the perfect way to wrap up a gift card.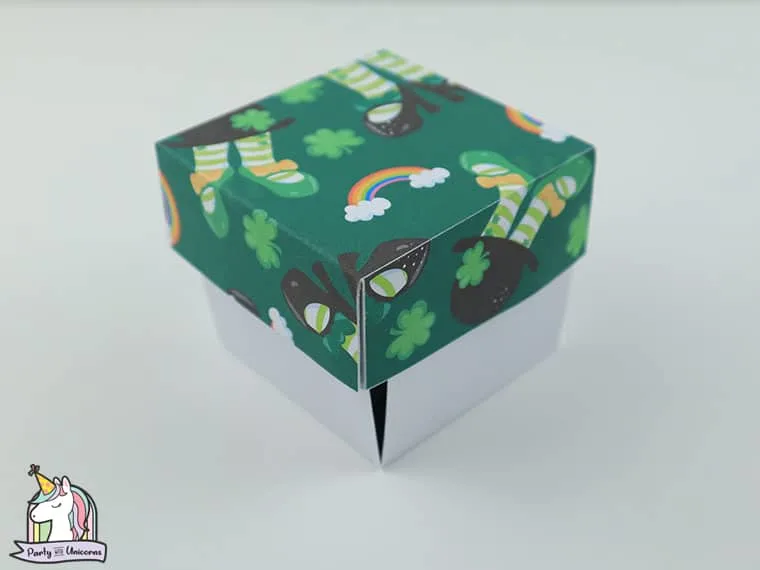 Notes
The coloring-in exploding box and full color exploding box templates are available for download in the freebie library.