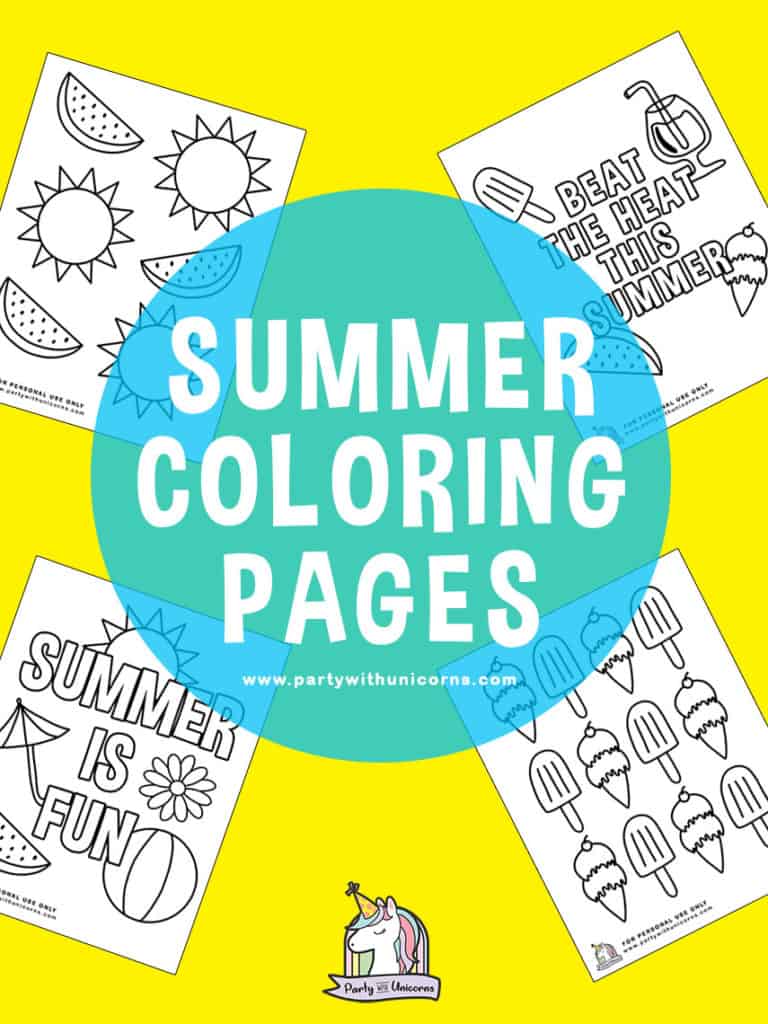 Today I am posting some summer coloring pages that I plan on using during travels over the next week. As our northern hemisphere vacation draws closer to the end, we are preparing for returning to the chilly Australian winter. Before we go, we have one last weekend to entertain the kids. These sheets are great for when the kids need a little quiet time from hanging out with all the extended family.
Today's set includes 5 different designs including ice cream, beach gear, sunshine and more. Everything you need to inspire a little summer creativity in your kids.
Download The Summer Coloring Pages
To download the entire set of coloring sheets, head over to our freebie library. By joining our mailing list you will get access to the library with access to over 100 free clip art sets, coloring pages, craft template, and party printables. There is more content being added every week.
More Summer Craft Ideas for Kids
If you are looking for some more craft ideas and content to keep the kids busy, here are some of the top summer themed posts:
More Free Printable Coloring Pages
Did you know that we have an entire collection of free printable coloring pages? Be sure to check out the whole group to find some great ways to keep the kids busy. Some of our most popular coloring sheet sets are the unicorn coloring pages, superhero coloring pages, Llama Coloring Pages, and our Beyblade coloring pages. There are sets available for every child's interest, so be sure to check them out and download your copies today. If your child has a specific interest that we have not covered yet, be sure to let me know in the comments below. I am always happy to take custom requests.
Want More Fun Free Ideas for Kids?
I hope you enjoyed today's summer coloring pages. Fun is what we are all about here at Party with Unicorns. We'd love for you to follow along with us on Pinterest, Facebook, and Instagram so we can keep you up to date with everything new.