Make Your Own Superhero Costume – 6 Simple No Sew Ideas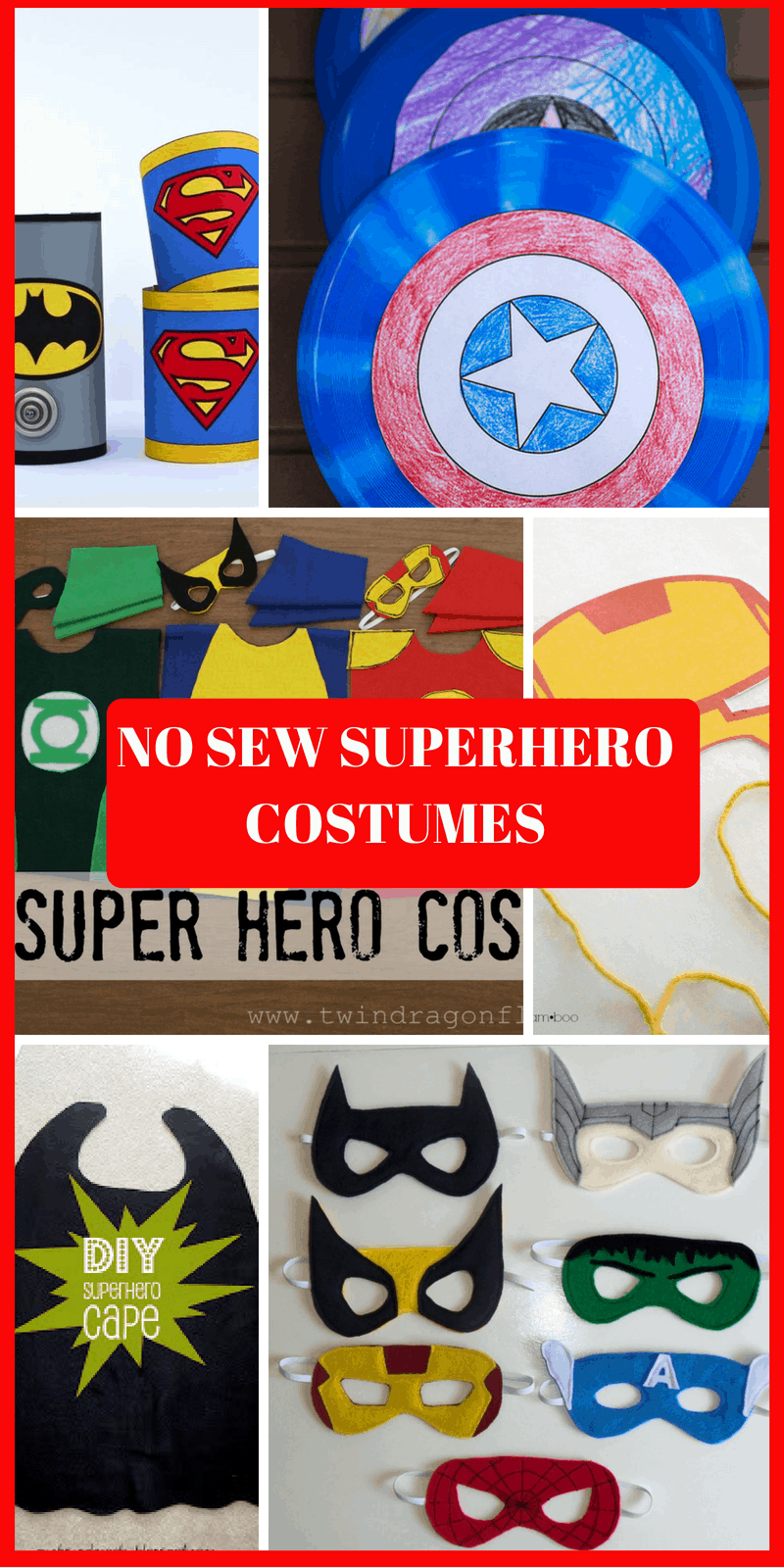 My son birthday is not for another six months, and he has already invited most of the kids in his preschool to his superhero party and has told them when they come they are going to get a costume. Doing the math on the number of kid he has proclaimed this to, I'm going to have to come up with some cost-effective DIY options to make this a reality. , While I am still keeping my eyes open for great ideas, here are my top picks for how to make your own superhero costume:
Captain America Frisbee Shields
I love this idea because it's super easy and I love incorporating crafts for kids at my parites. Check out The Nerds Wife for full details on these Frisbee shields.
No Sew Superhero Cape Pattern
In her post on Twin Dragonfly Design, Heather notes that these costume can be put together with a hot glue gun rather than a sewing machine, which is right up by no-sew craft alley. My only concern is that the glue might not withstand long enough. That aside, I do love the look of these, so I am going to do a test run to see how we go.
No Sew Superhero Masks
I think these masks from Cutesy Crafts are super cute and the kids will love them. I am a bit more confident of these masks staying together with just glue, but again something I'm going to have to test. You might also like to consider the ideas of using the mask patterns with craft foam instead of felt. As a pretty novice crafter, this seems like it would be much simpler than trying to than fabric
No Sew Superhero Cape
I've done a lot of looking around for no-sew cape patterns, and I think this is a winner. It seems super simple, and the finished product looks great. I may try to fashion up some Avengers logos for this cape design. Check out Rocks and Mooby for the details.
Free Printable Superhero Masks
These masks are fantastic and all you need is a printer, scissors, a hole punch, and string. These masks are another great craft that you could incorporate into a party. Check out the Amber Simmons for the templates.
Toilet Roll Superhero Cuffs
Another super simple DIY that will not be too much trouble to pull together. I made these cuffs for my kids to, and they loved them. Check out Kate's Creative Space for the templates and instructions.
If you are looking for some more super fun superhero party ideas and superhero crafts then check out some of our recent superhero themed posts:
&\