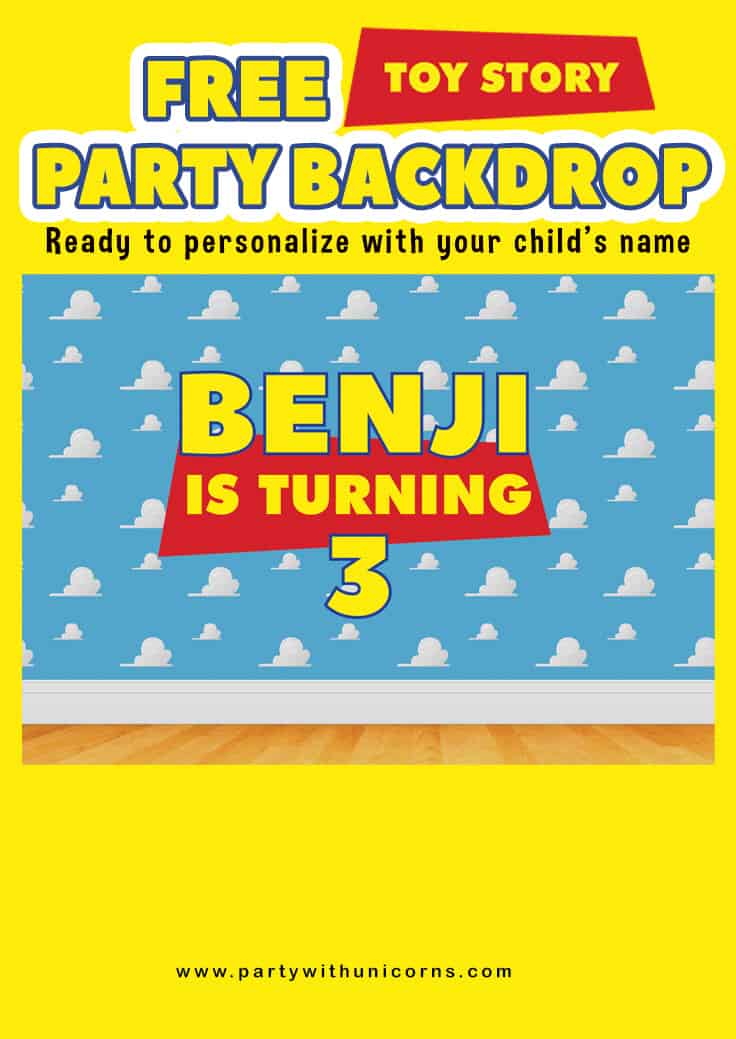 As I write this post, I am watching Toy Story 3 with my kids. They recently saw the new Toy Story movie in theatres and have been going back through the series ever since. All of the Woody and Buzz Lightyear action has inspired today's Toy Story Birthday Backdrop post.
Today's backdrop is sized B0 (1000mm x 1414mm). If you are in Australia, you can get it printed at your local Officeworks. If you are overseas and need the backdrop adjusted for your local printer, please leave me a comment below with the required sizing and I will happily update the file for you.
Toy Story Birthday Backdrop Variations
I've credited a couple of different variations of the file depending on what message you prefer. Here are the options I have made for you.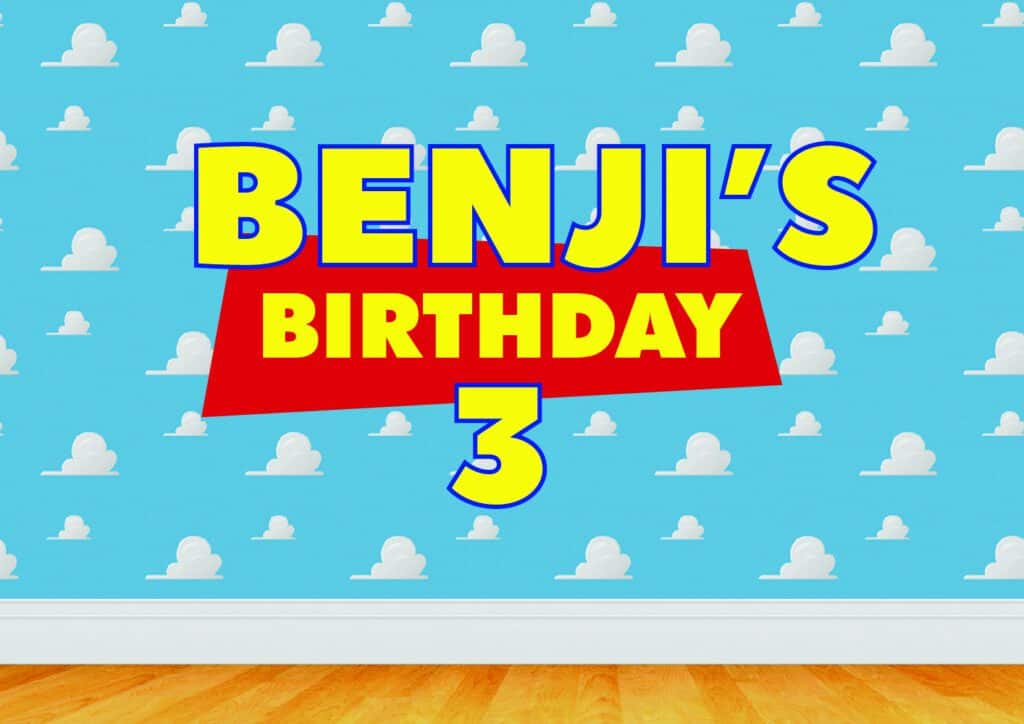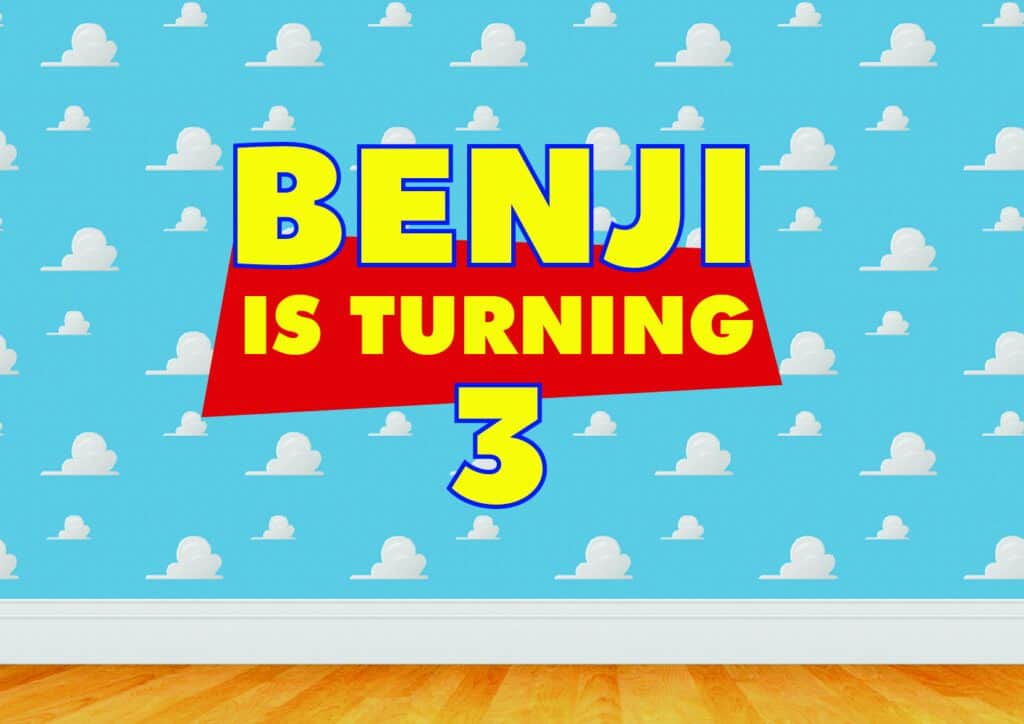 Customize your Toy Story Birthday Backdrop
So here is where I had the most trouble with today's post. I have struggled to find a way to allow you to update the file and keep all of the letter formating. So there are a couple of options I have come up with which I will outline below.
Update the files yourself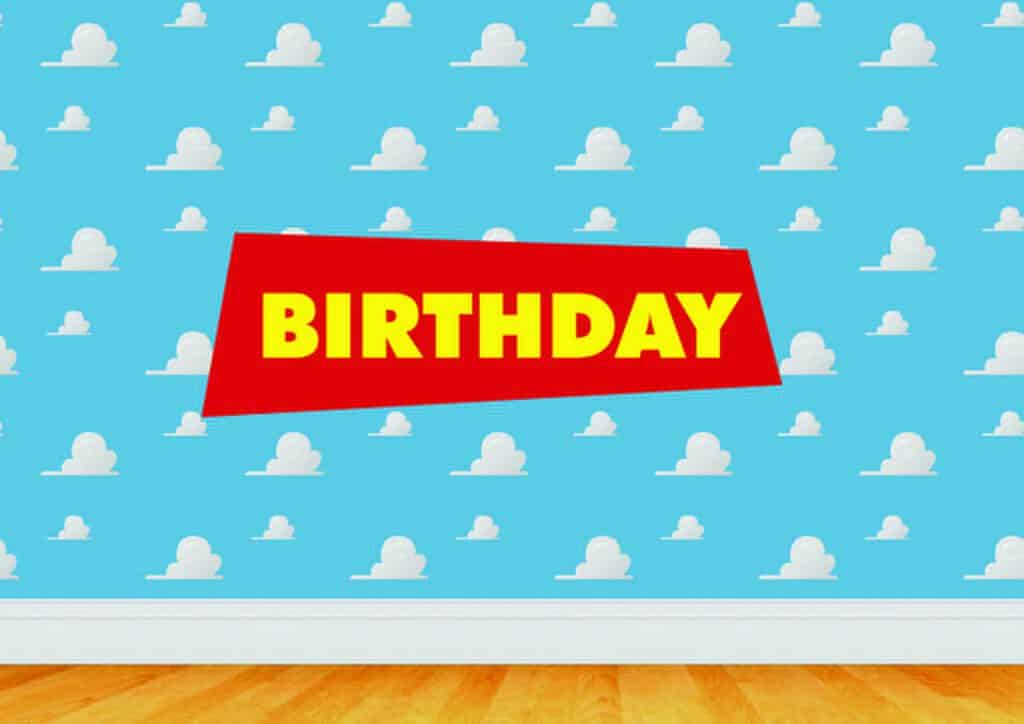 The first option is if you go to our freebie library, you can download the Toy Story Backdrops without the name or age. If you have a program like Adobe Illustrator or Photoshop on your computer, you can add the details yourself. The font used in the sample file is Peace Sans; it's a free font you can download from your favorite font website. The yellow of the letters is fdec0a, and the blue letter border is 21409a.
I'll help you update the files
The second option is that I can help you update the file. I know that not everyone has the required tools to update the file, so if you need a little help please, reach out. Send me an email or leave a comment with your child's name and age and your preferred wording. I will send you a hi-res file that you can send the printer. UPDATE: Due to the number of requests received for this item, I have created a form to capture your requirements. The form can be submitted from the Freebie Library Community Benefits Section. Click here to find out how you can get a password for the freebie library.
In return, it would be amazing if you could help promote The Party with Unicorns blog. This could be by sharing one of our posts on social media, tagging us in pictures of your party or providing a picture of your party that I could use on this site. Or maybe all three! You can find us on Facebook, Instagram, and Pinterest.
On one final note, if you have any ideas on how some can update the files while keeping the formatting, please let me know below.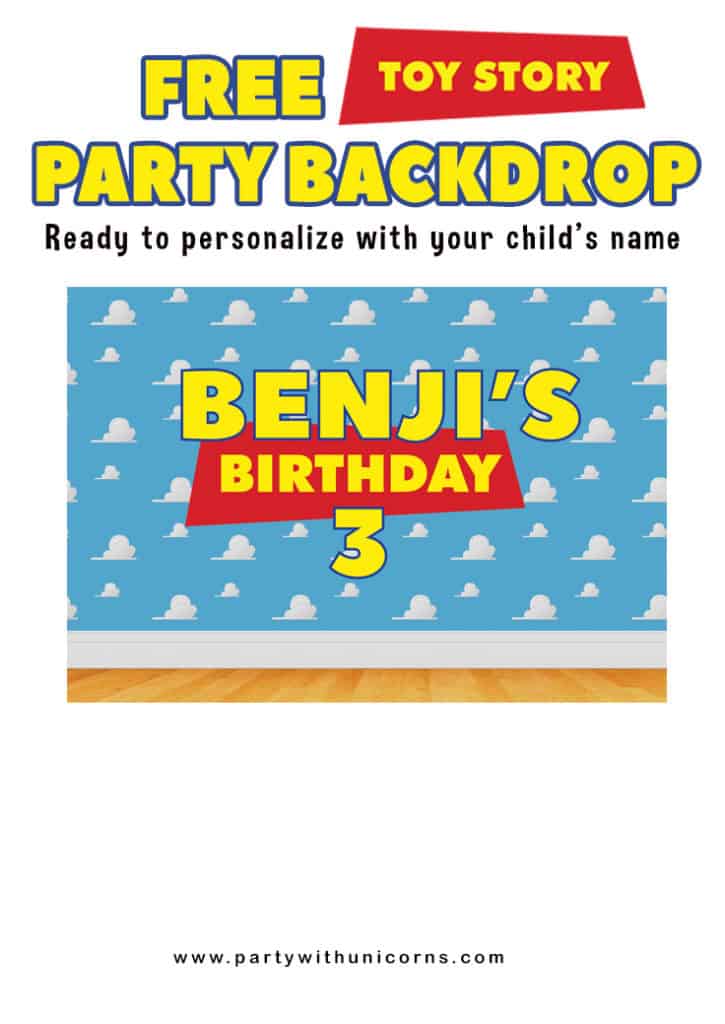 Similar Posts: