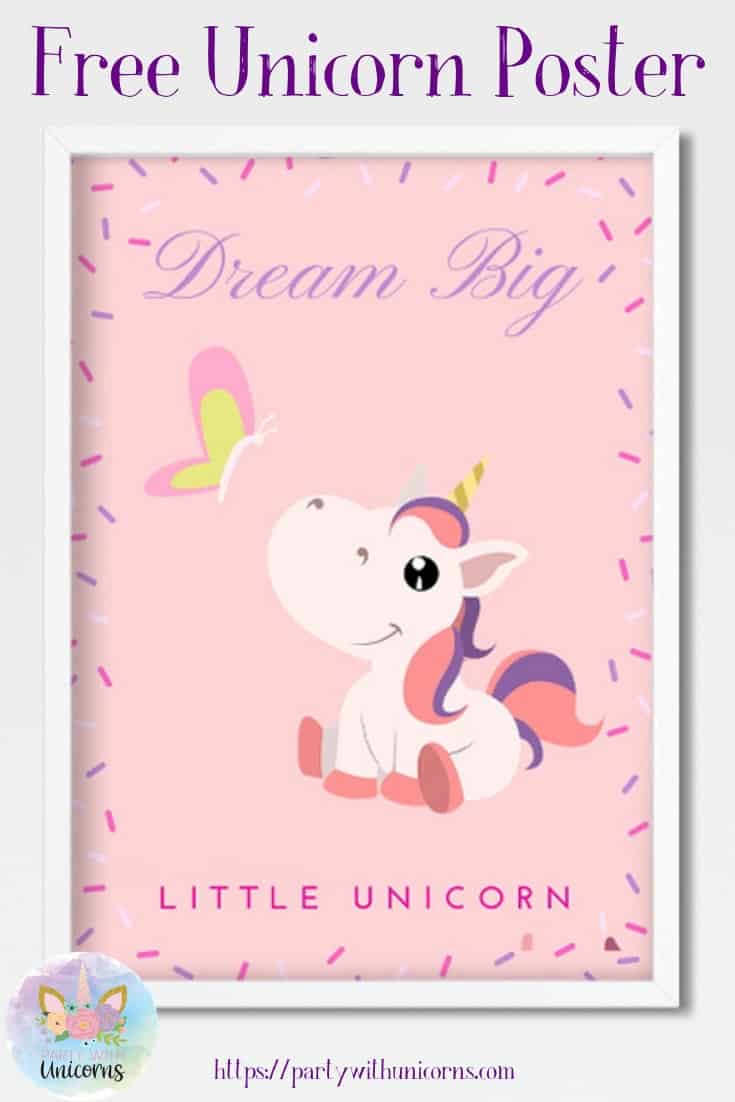 My daughter saw me working on the unicorn clipart that I posted last night, and she asked me to make something for her bedroom with it. I've decided to update her room with some unicorn posters. This "Dream Big, Little Unicorn" poster is the first one I made. She loved everything pink and purple, so I think that this poster will be right up here alley. I am making this poster available for download for subscribers to the party with Unicorns newsletter. Sign-up for the newsletter below and the poster file will become available for download.
Unicorn Clipart
If you want to make your unicorn posters or party printables, you can download the sitting unicorn clipart for free. For less than the cost of a cup of coffee, you can purchase this entire set of unicorn clipart set from Etsy. When you buy the collection of clip art, you receive separate PNG files for each of the unicorns, rainbows, butterflies, hearts and music notes. All of the files are hi-res with a transparent background. If you download or purchase the clip art, I would love it if you would tag me on Pinterest or Instagram with your creations. I love seeing what you do with these files; your creativity always makes me smile.
Over the last few months, the collection of unicorn themed party ideas and supplies has grown considerably. Check out all of the links below for more unicorn ideas and freebies. Join the mailing list to have new ideas sent to your inbox.
[et_bloom_locked optin_id=optin_29]
To download the poster, click here: Dream Big Unicorn Poster.
The PDF poster will open in a new window. Right click on the poster and "save as" to save it to your computer.
[/et_bloom_locked]
Unicorn Party Supplies
[col1]
[/col1]
[col2]
[/col2]
[col3]
[/col3]
Unicorn Crafts
[col1]
][/col1][col2]
[/col2][col3]
[/col3]
Unicorn Party Food Ideas
[col1]
[/col1][col2]
[/col2][col3]
[/col3]
Similar Posts: