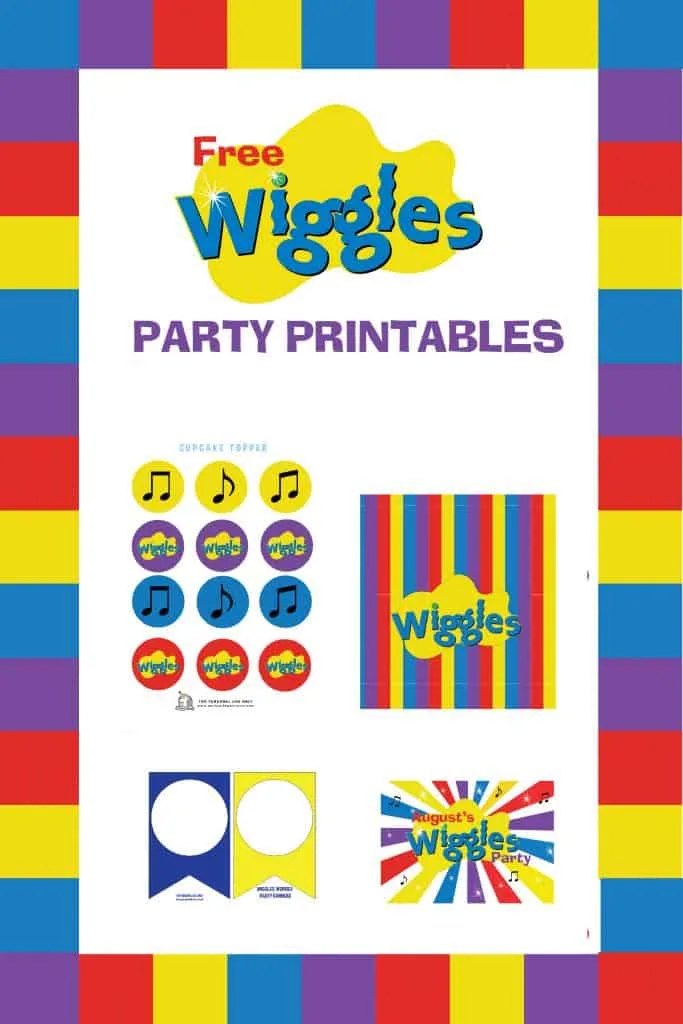 Hello. I am back today with some party printables that I am extra excited about. Today, it's all about yellow, red, blue and purple with these Free Wiggles Party Printables.
Who are the Wiggles?
If you are from Australia, you might not be able to imagine a world without the Wiggles, but I was recently shocked to realize most of my nieces and nephews back in North America had never heard of the Wiggles.
Having three small kids in Australia, we have pretty much had the Wiggles playing in reply for years. As one child grows out of it, another enters the Wiggles phase. From Rock-a-Bye Bear to Hot Potato, its the soundtrack to our lives.
If you are from North America and wondering what all the fuss is about, then check out the Wiggles to find out all about Anthony, Simon, Lachy, and Emma.
More Free Wiggles Party Supplies
If you are planning a Wiggles birthday Party then you should check out these other Wiggles Party Supplies that we have previously posted. Here is a quick rundown on what is available.
Wiggles Birthday Backdrop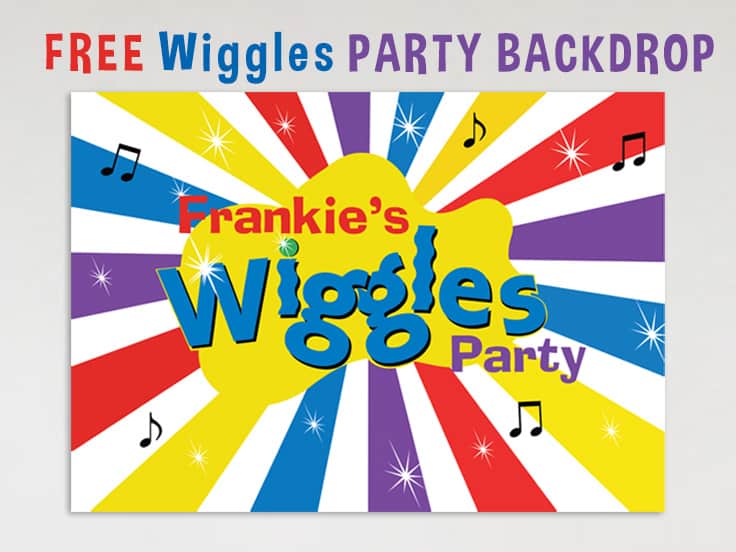 This free Wiggles backdrop matches today's set of printables and can be easily customized to match. Check out the Wiggles Backdrop post for all the details.
Emma Wiggle Party Supply Creator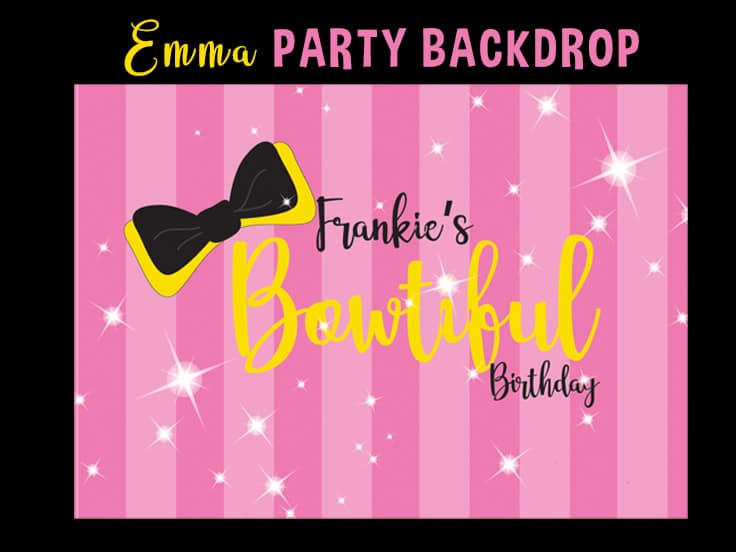 If your son or daughter is an Emma Wiggle fan, then check out this post! Using our online Emma Wiggle Party Supplies creator you can make your own Emma Wiggle party gear.
Wiggles Party Printables Set
Today's set of printables includes the following:
Wiggles Cupcake Wrappers
Wiggles Cupcake Toppers
Wiggles Chocolate Bar Wrappers
Wiggles Waterbottle Wrappers/ Napkin Wrappers
To download the set, just head over the Party with Unicorn's freebie library. By signing up for our mailing list you will get access to over 150 different party printables and craft templates.
Wiggles Chocolate Bar Wrappers
In today's set, there is a Wiggles Chocolate Bar Wrapper. There are many chocolate bars that you can use with these templates. We recommend the following varieties.
Aldi Choceur minibars
HERSHEY'S ® 1.55oz chocolate bar
HERSHEY'S ® 1.55oz Cookies 'n' Creme
NESTLES Crunch ® 1.55oz chocolate
If you need any instructions on how to work with these files, check this info on Customised Chocolate Bar Wrappers FAQs.
More Wiggles Party Supplies Ideas
If you are looking for some more easy Wiggles Party Ideas, check out my Wiggles Party Shopping list below. This list will give you everything you need to quickly and easily plan your Wiggles Party.
This post may contain affiliate links. See our disclosure policy for more details.
Wiggles Party Supplies Shopping List
A quick shopping list of all your Wiggles Party Supplies