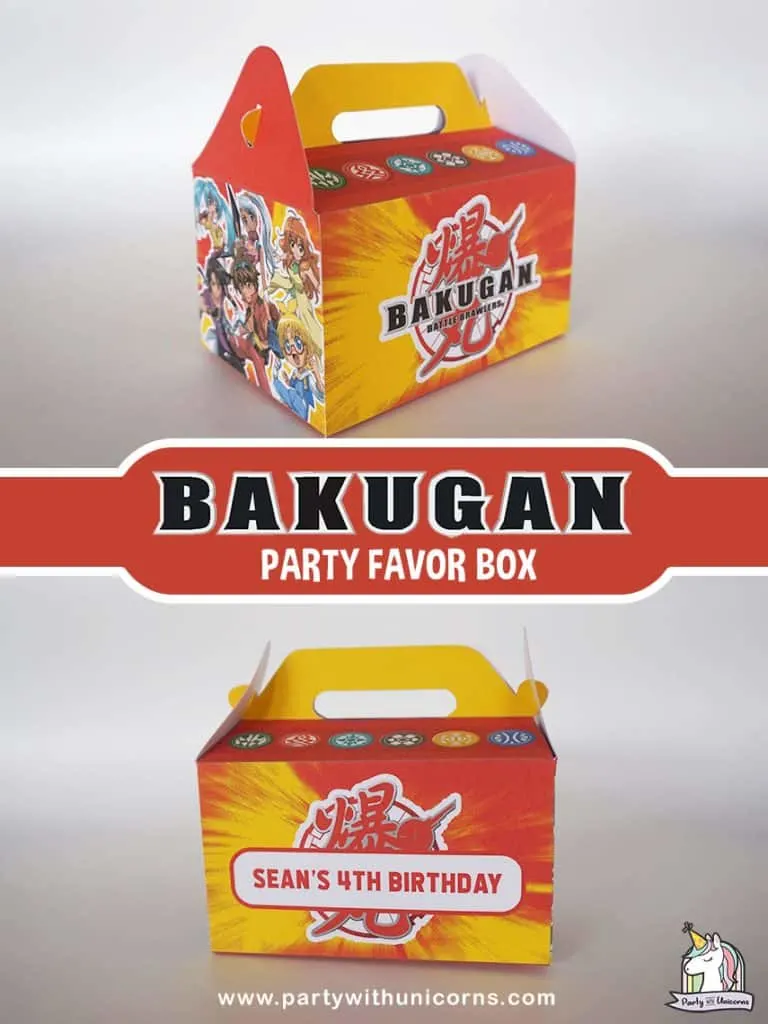 I'm back today with a new craft project for you. This time, it's a Bakugan themed post and we're making a favor box using my FREE Bakugan party favor box template.
What is Bakugan?
Bakugan is anime television series that is a reboot of the 2007–2012 series called Bakugan Battle Brawlers.
The show focuses on small plastic balls called Bakugan. The balls pop open and transform into small fighting creatures when they roll onto special spots on Bakugan Cards.
DIY Bakugan Boxes
These boxes are perfect for a Bakugan party favor or just as a cute way to store your child's Bakugan. I know that in my house, I find them everywhere! If your child is a fan, then I suspect you might too!
Let's start by gathering the supplies needed: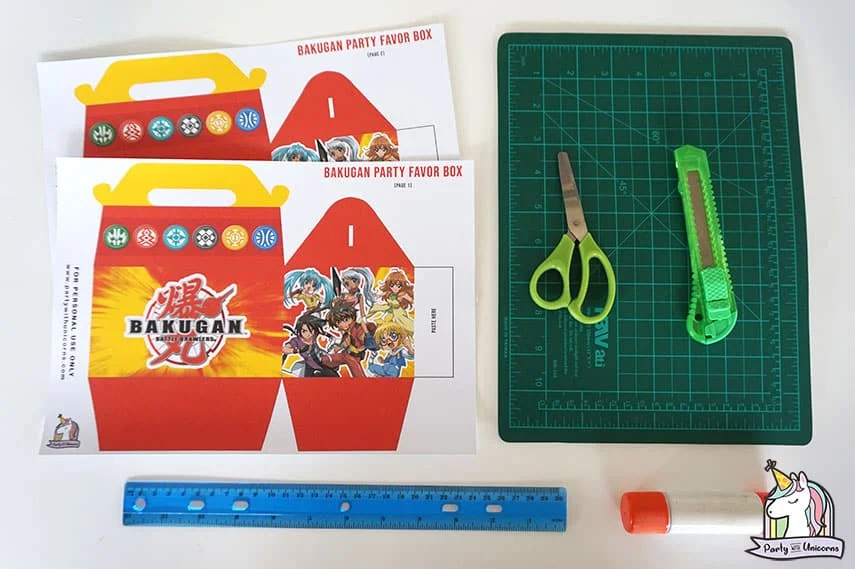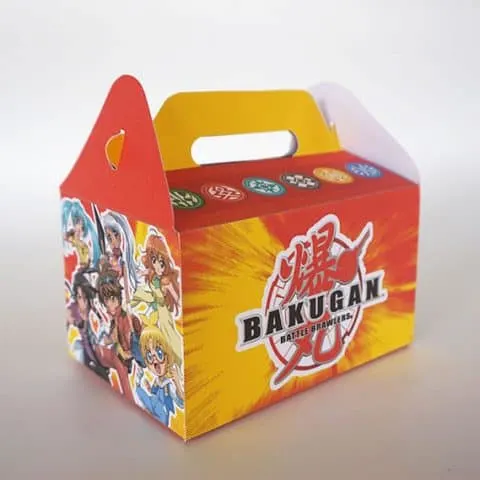 DIY Bakugan Party Favor Box
Cool Bakugan Party Favor Box
Materials
Tools
Scissors
Craft Knife
Cutting Mat
Ruler
Glue
Instructions
Download the FREE Bakugan Party Favor Box template. You can customize the template by opening the template file on Photoshop or Paint. Then add text. Print it out.
Cut it out.
Remove the white part from the template using your craft knife and cutting mat. This will serve as your box holes.
Fold the template to create flaps. Use your ruler to make a perfect crease.
Attach the two templates by gluing the flaps with "paste here" on each side.
Fold-down the bottom flaps and glue to secure.
Assemble the handle of the box.
There you have it, you're very own Bakugan Party Favor Box. This template is free and you can use it if you plan to throw a Bakugan-themed party for your son! Happy crafting.
Similar Posts: