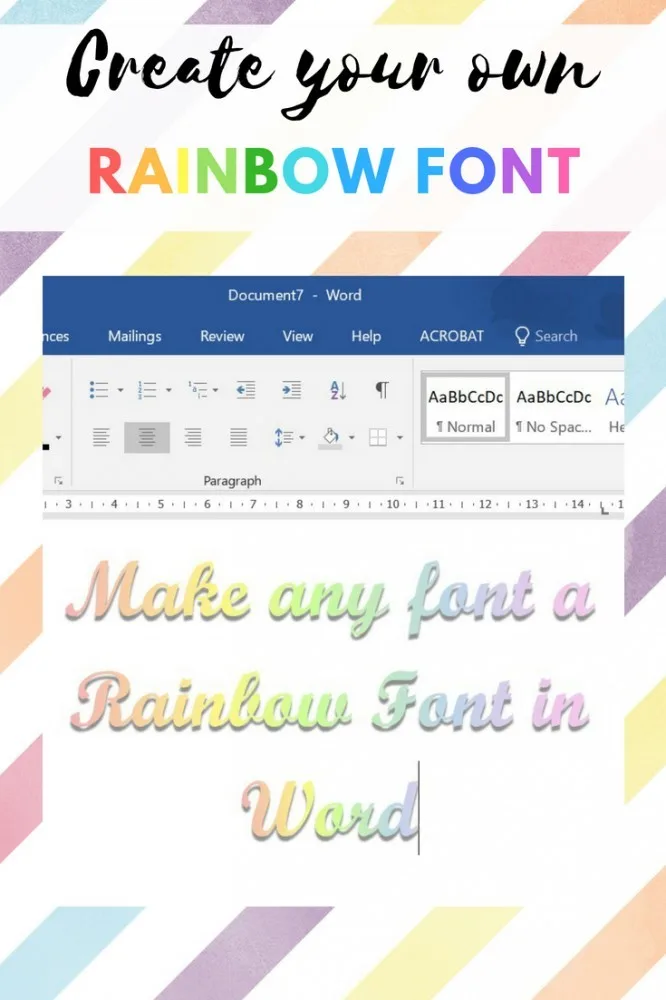 If you would like to add a little fun to your unicorn party crafts and creations, you can set up Microsoft Word documents to type with rainbow letters. This is an easy and cost effective way to make some DIY Unicorn Party materials at home.
Make Rainbow Letters in Word
1) First open a document in Microsoft word and type the word that you would like to show in rainbow text. For this example I am using the word "Unicorn".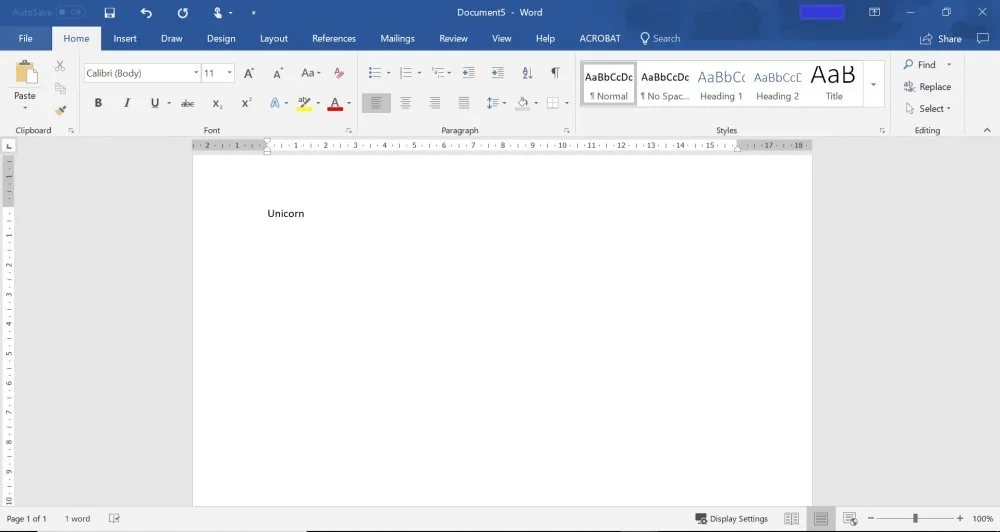 2) Right click your mouse and then highlight the text you want to recolor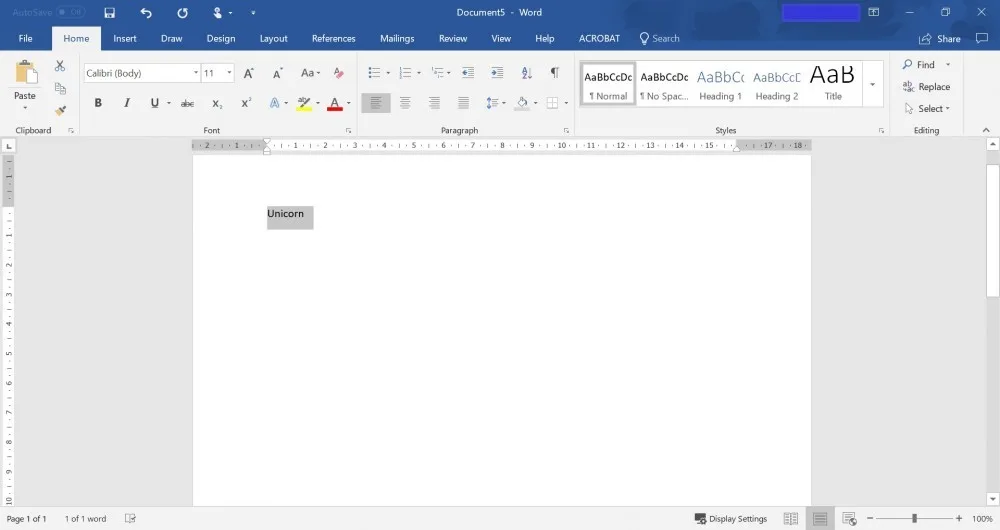 3) Right click your mouse to change the font color. In the color menu, select "Gradient" and then select "more gradients"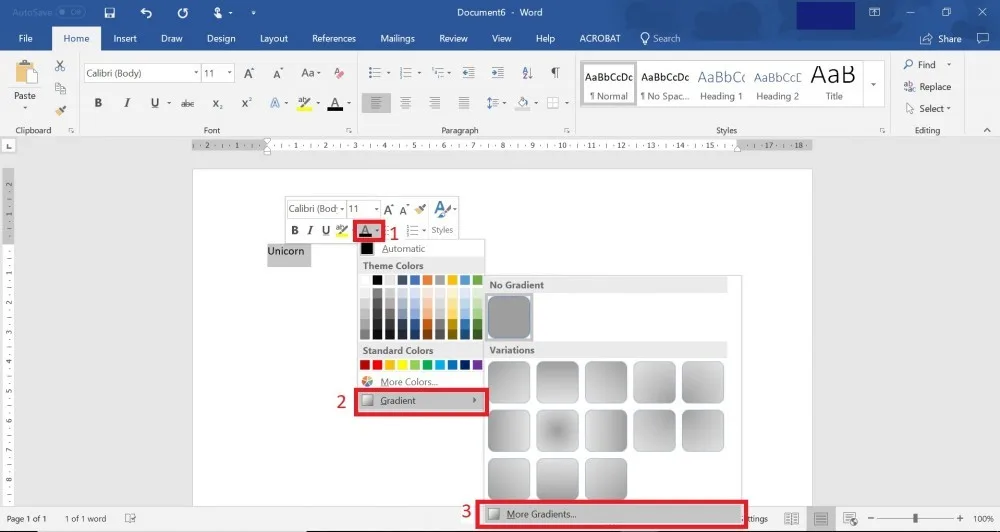 4) This will bring up the "format text effects" menu. Select "Gradient fill"option.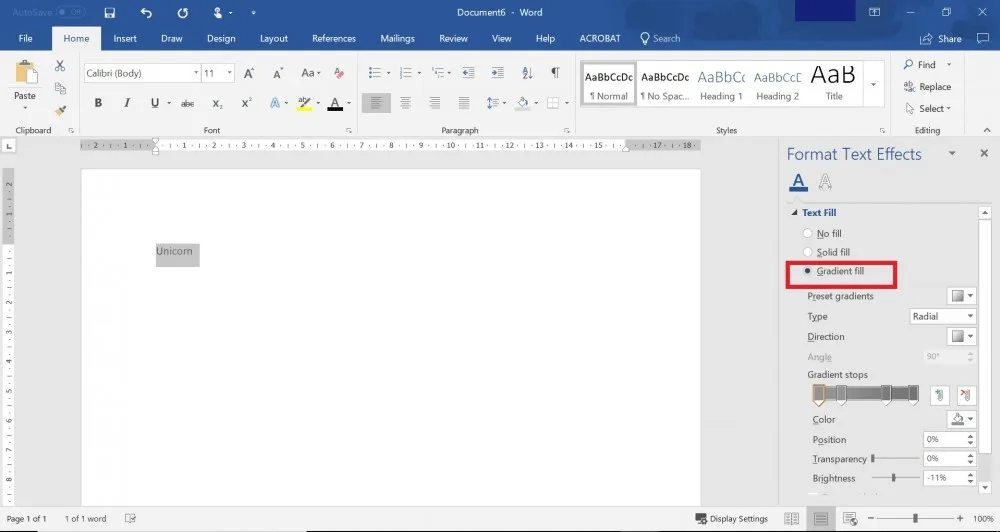 Within this menu there are a number of options you can play around with to change the look and feel of your text.
The Type field defines the direction to use when generating the fill.
The Direction field determines the progression of colors and shades.
The Angle field changes the angle the fill rotates This option is available only with the Linear Type.
Gradient Stops determine the position, color, and transparency of each sections within the gradient.
5) The stop field is what we will use to create the rainbow effect. The stop tabs will stop one color and start the next. The more stops, the more colors you can add. Currently in Word you have up to 10 stops or ten colors in your rainbow font. You can change the length of each color by sliding them. You can also add and delete stops by clicking on the little tab buttons with a "checkmark" or "X" next to the stop gradient stops.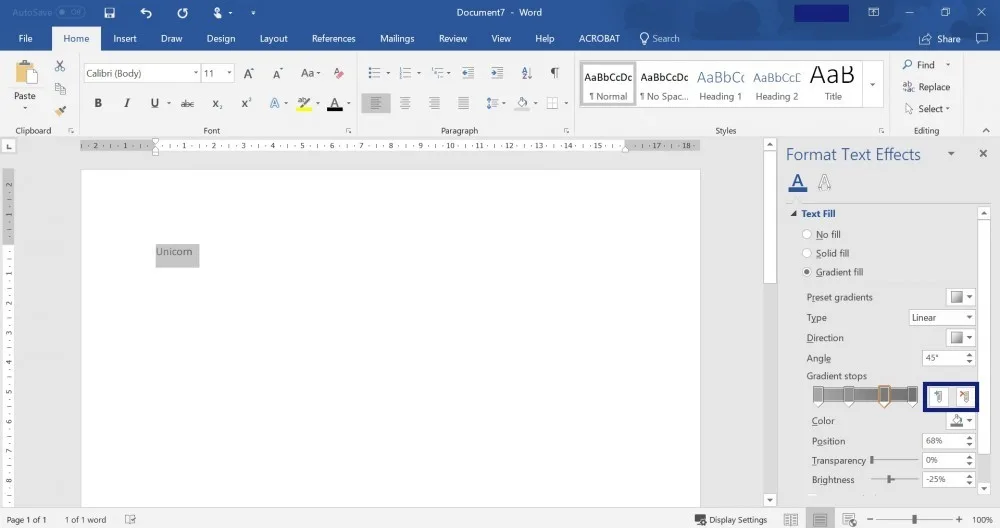 6) To change the color of a stop section, click the stop and select a color from the font menu below. This is will change the color of the selected stop section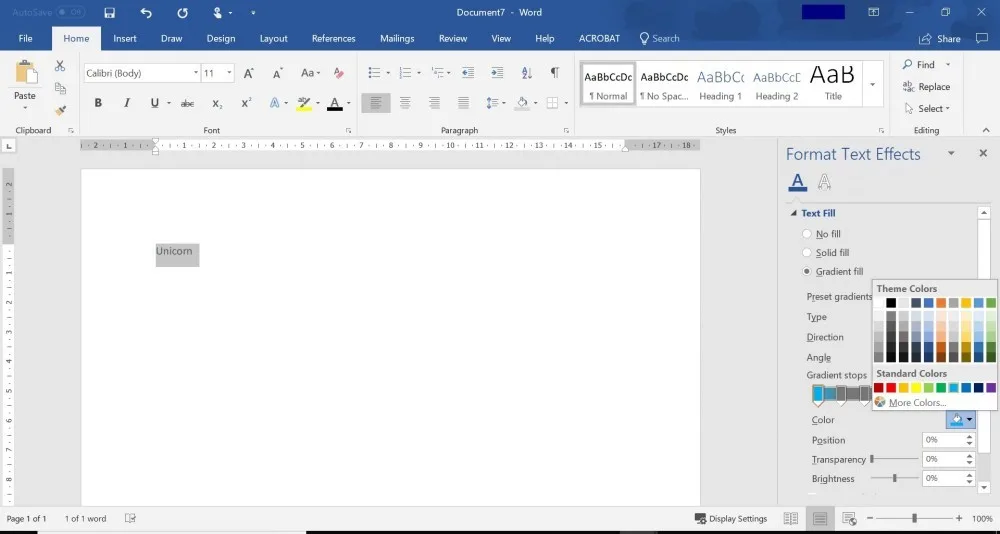 7) Go along and change the stop color for all the gradient stop sections. As you do this you will see that your original word is changing color as you change the gradients.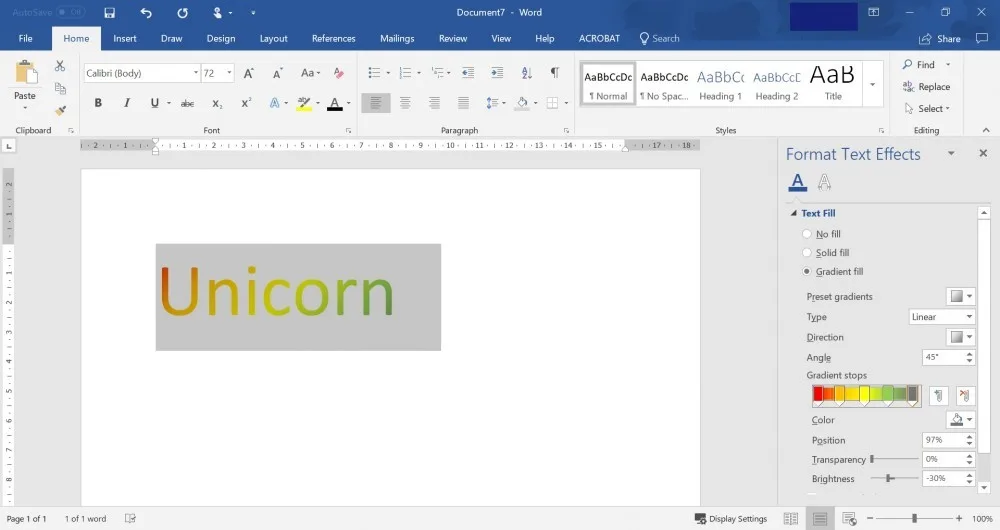 8) Once you are happy with your quantity of stops and selected colors, you can just freely type with your new rainbow font.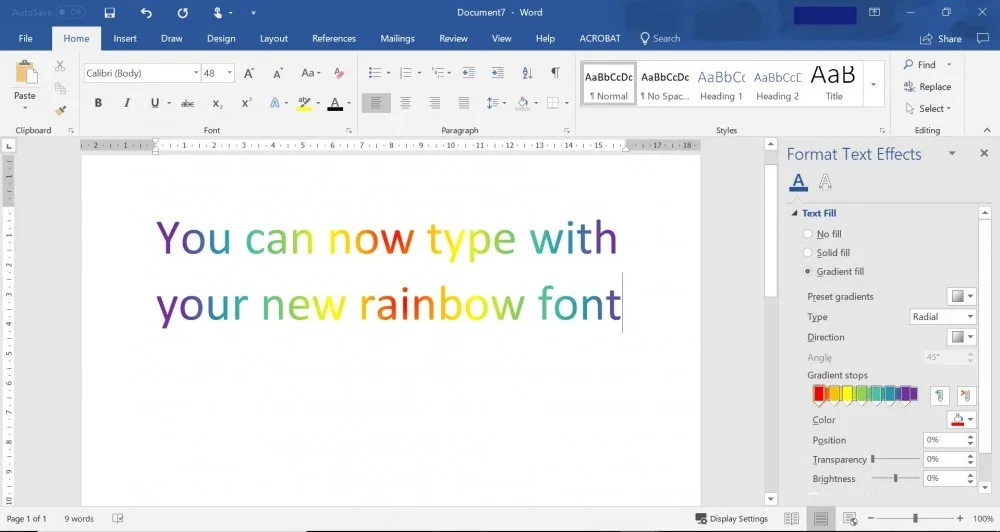 That's it, now you can make your rainbow letters in Word. The rainbow effect will work on any font selected so the possibilities are really endless. You can make rainbow bubble letters with one font or rainbow script letters with another. This is a great trick to make a custom unicorn party printables or custom printable party invitations.
Similar Posts: