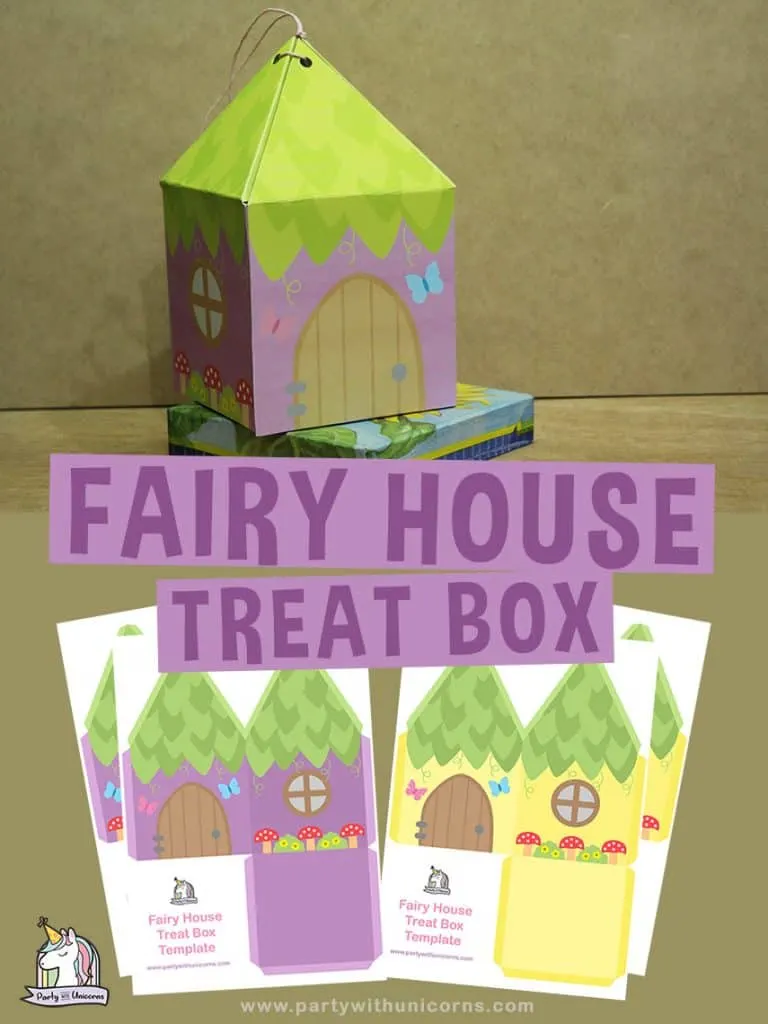 Hello, crafty parents! I'm back again with another craft tutorial and a free template to share with all of you. My oldest daughter has requested a fairy party this year, so I'm busy preparing everything to make her day magical. Over the comes weeks, I will be posting everything from her fairy party including invitations, decorations, fairy food ideas, and more.
Today I am posting templates for these DIY fairy houses. My plan for these boxes is that I will hang them in a small tree in our yard. Each guest will get the opportunity to select a fairy house to take home with them at the end of the day. If you decide not to use these as goodie bags, you can use these fairy party favor boxes as cute fairy party decor or hide them around your yard as part of a fairy scavenger hunt.
Fairy Party Favor Boxes Supplies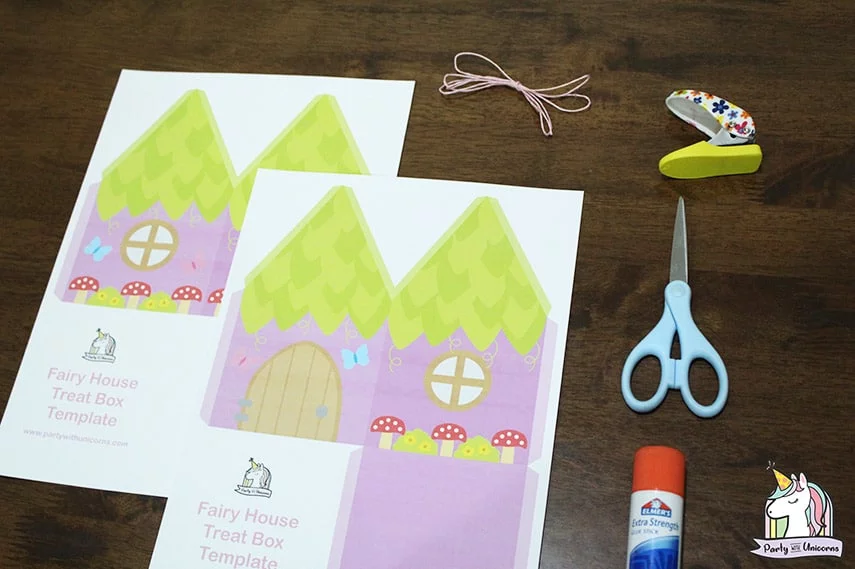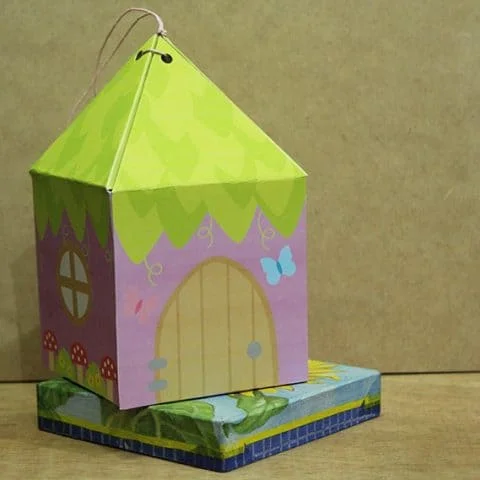 Fairy House Treat Box
Cute Fairy House Treat Box for Fairy themed Party
Materials
Instructions
Download and print the Fairy House Treat Box Template.
Cut it out.
Fold the flaps.
Using your hole punch, make holes on the upper part of each roof.
Connect pages 1 and 2 of the template by gluing the side flaps together.
Assemble the house box and glue all flaps together (except flaps on the roof part) to secure.
Insert string on each hole. Before closing down the roof, put your treats inside the box.
Tie to secure.
You can now hang your fairy house treat box wherever you want or you can use the string as handles.
And you're done! Use both template designs to have more cute fairy house treat boxes at your party. I hope you enjoy this craft tutorial. If you plan to throw a fairy party for your kid as well, feel free to use our template and tag us with your creations. We love to see what you create.
Similar Posts: