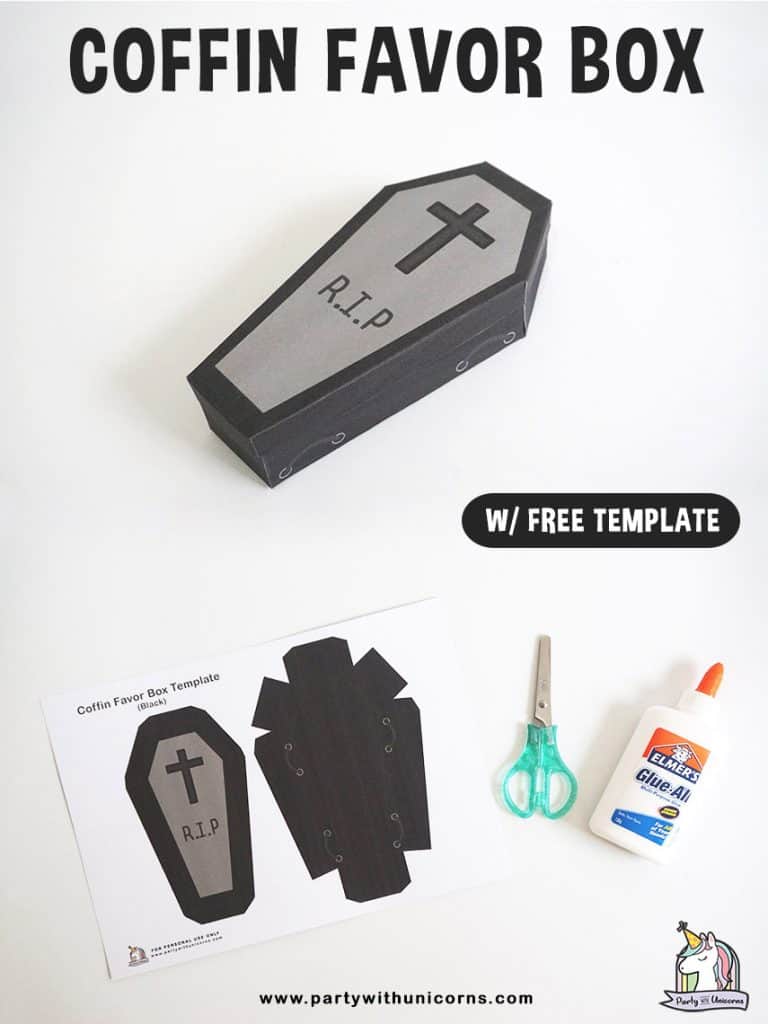 I'm back again with another Halloween craft to share! This time it's a fun Halloween treat box. If you plan to throw a Halloween party with your kids or just looking for a creative way to give a Halloween treat, then these Coffin favor boxes are perfect.
Coffin Favor Boxes Supplies
Let's start this craft project by gathering the materials needed: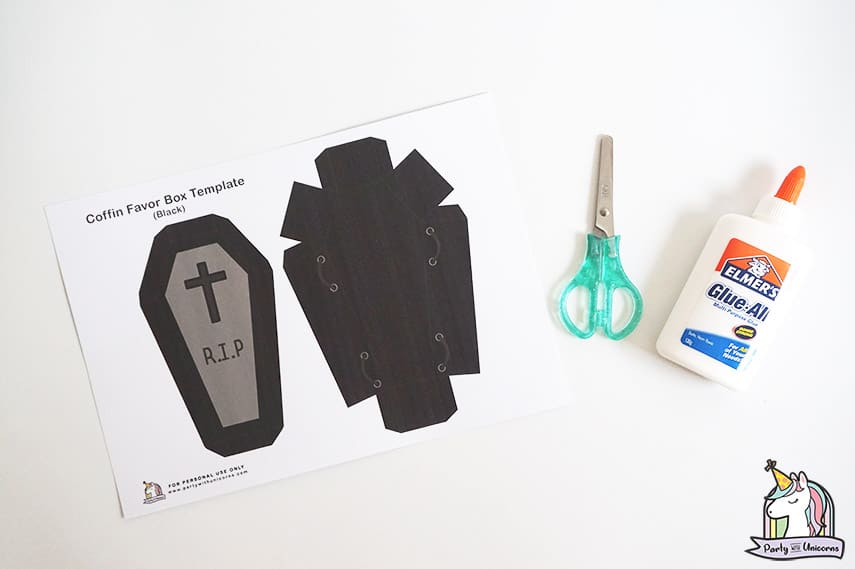 Printed Coffin Favor Boxes Template
Scissors
Glue
You can download the favor box template from the Freebie Library. By signing up to mailing list, you will gain access to our library and over 150 free craft templates and printables.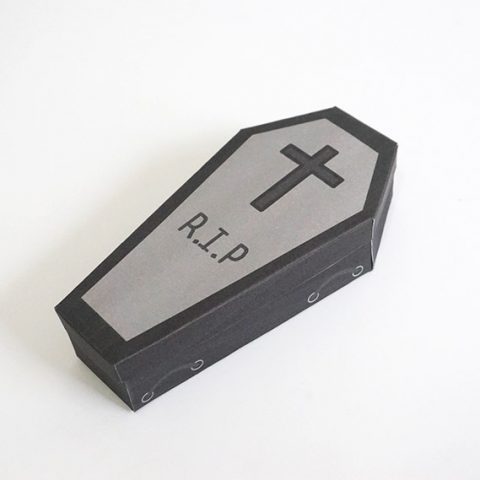 Coffin Favor Box
Free printable template to create a Coffin Favor Boxes for Halloween.
Materials
Printed Coffin Halloween Favor Box Template
Instructions
Download the free template from our Freebie Library and print it out.
Cut out the template.
Cut slits to create flaps.
Fold the lines.
Glue the flaps together to create the box and lid.
Cover the box with lid and your coffin favor box is done!
And there you have it! This template is super easy to make. Invite your kids to create this Coffin Favor Box with you this Halloween season.
More Halloween Craft Ideas
If you are looking for some fun Halloween craft ideas, check out these fun ideas: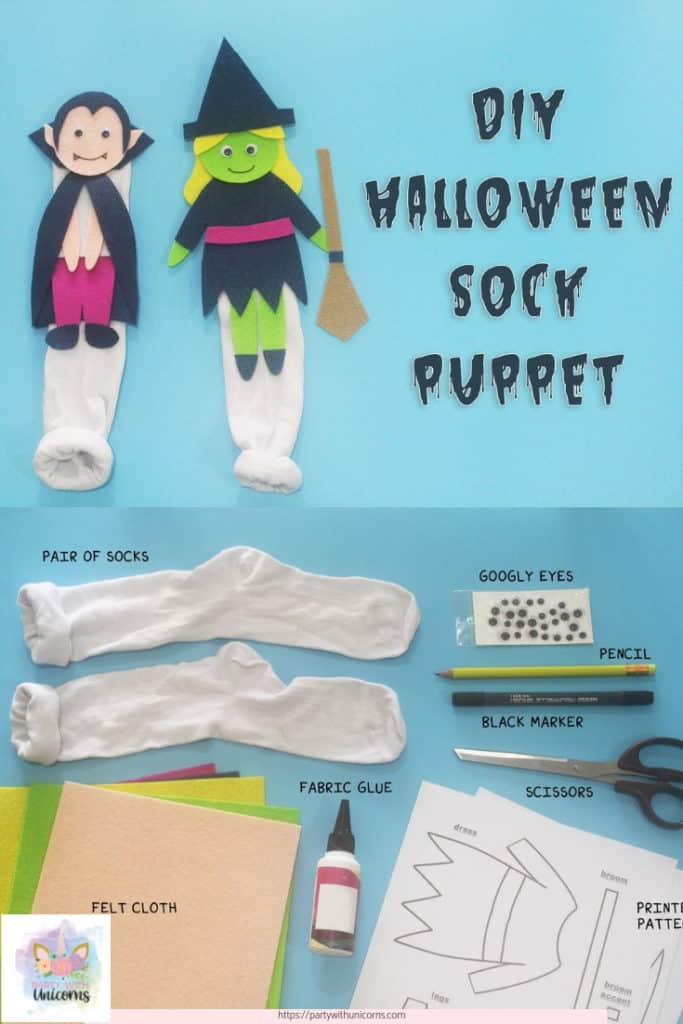 DIY Halloween Sock Puppet
Free templates available for DIY Halloween Sock Puppet. Using our printable templates and step by step tutorial, even young kids will be able to create a Dracula or witch puppet.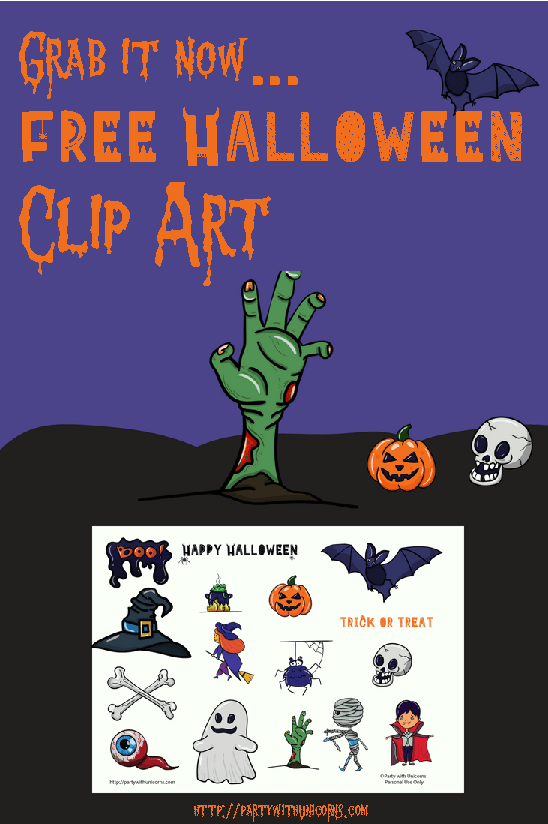 Halloween Clip Art
If you want to make your own creepy Halloween treats, download this Halloween Clip art to use in your creations. The files are completely free for personal use and totally creepy!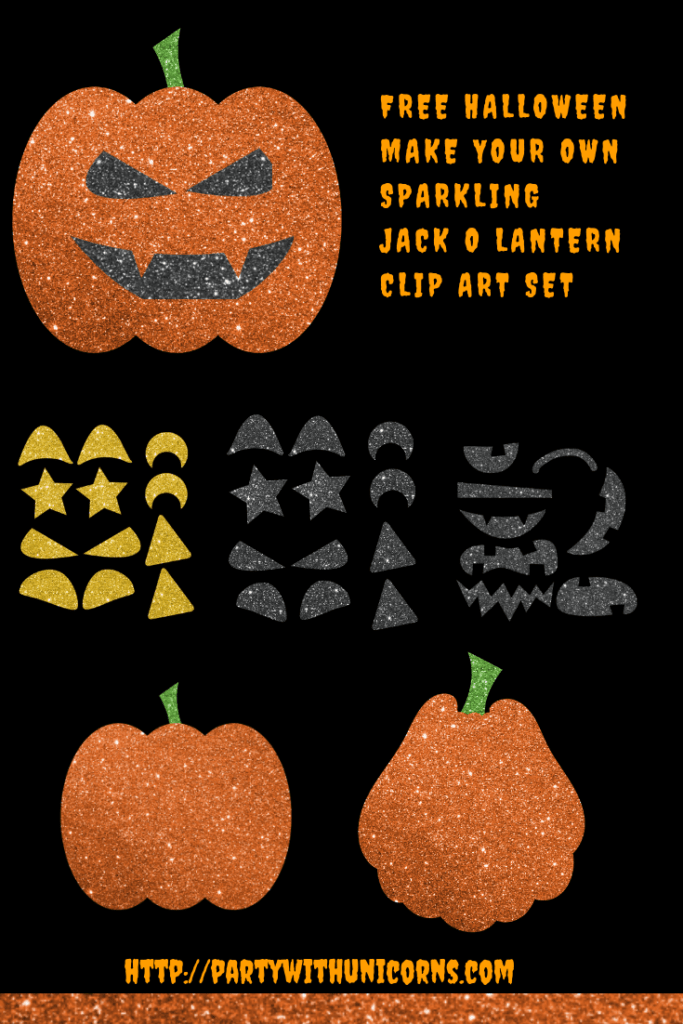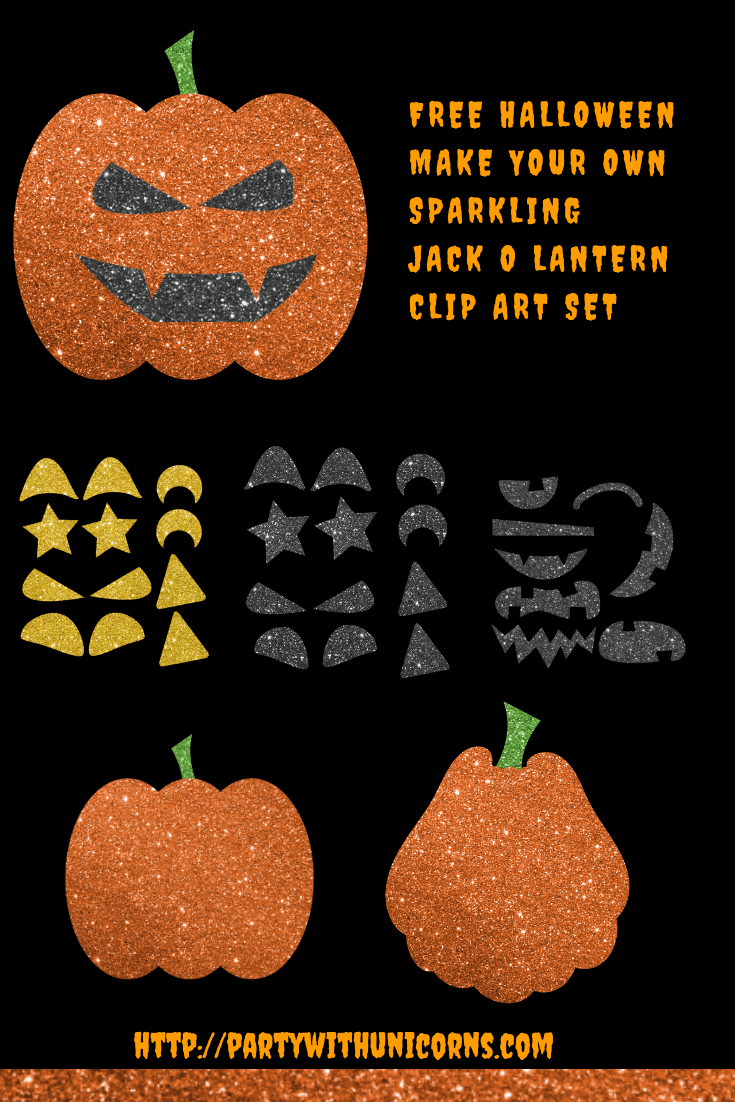 Jack-o-Lantern Clip Art
Download this free sparkling Halloween Jack-o_Lantern Clip art to design your very own Paper Jack-o-Lanterns. A fun craft for younger kids or perfect for families that are unable to carve or store real pumpkins.
Stay in the loop with all of ourFreebies!
We'd also love for you to follow along with us to be kept up to date what is new at Party with Unicorns. New printables, crafts, and clip art are being added every week. Follow us on Pinterest, Facebook, or Instagram to make sure you don't miss a thing.
Happy crafting!
Similar Posts: