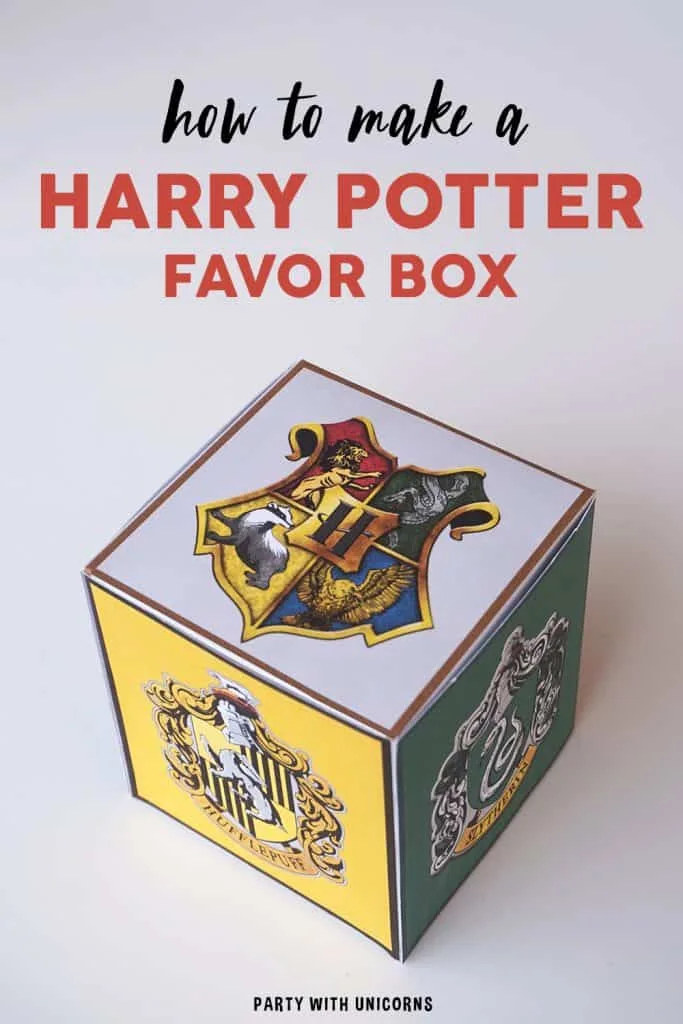 Hello, Potterheads! I welcome you to our brand new craft tutorial for today. We will be making a favor box inspired by the four houses of Hogwarts. This Harry Potter Favor Box is a perfect piece if you are planning to throw a Harry Potter party soon. Its also a perfect trinket box for any Harry Potter fan and would look great sitting on a bedroom shelf.
More Harry Potter Party Supplies
I created this template along with a set of Harry Potter Party Printables to help you out for your event. Be sure to check out these free supplies to help with your party planning.
Harry Potter Favor Box Supplies
Let's start with this tutorial, shall we? Supplies needed are the following: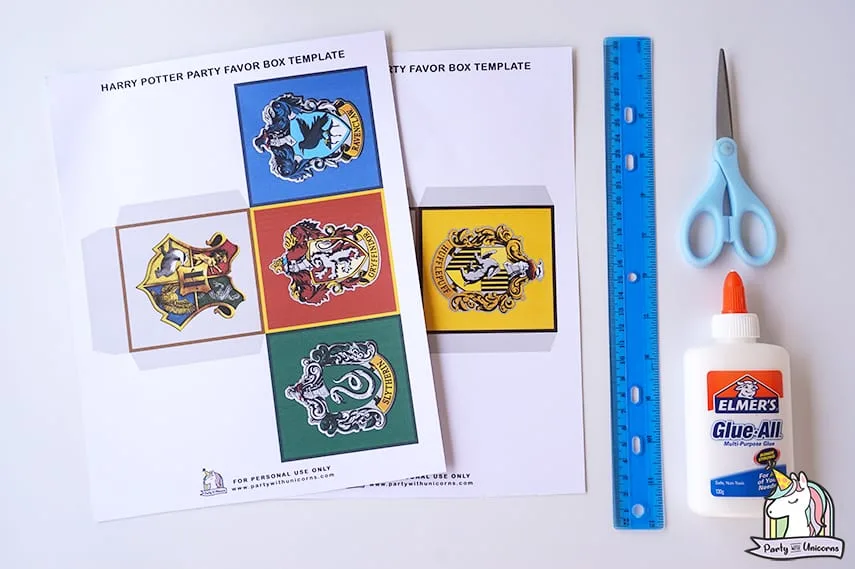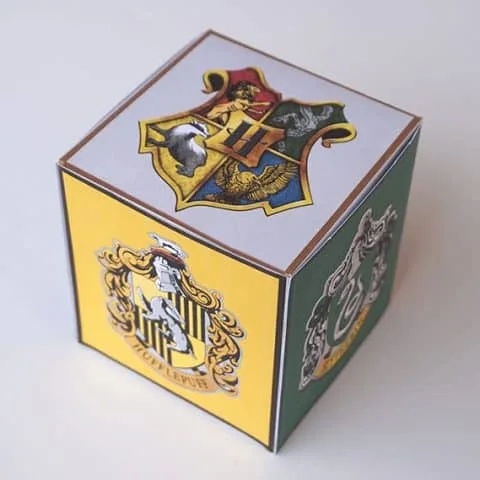 Harry Potter Favor Box
Easy DIY Harry Potter favor box. Download a free template and follow the step by step instructions to make this magic favor for your Harry Potter party.
Materials
Instructions
Download our FREE Harry Potter Favor Box template and print it out on cardstock.
Cut out the template.
Glue the left flap of the template page 2 to attach with template page 1.
Fold the template using a ruler.
Glue all the flaps together (except the flaps attached to the "Hogwarts" school logo) to create an open box.
Now it's time to fill in your favor box with some goodies. Close down the top part to finish the box!
Similar Posts: