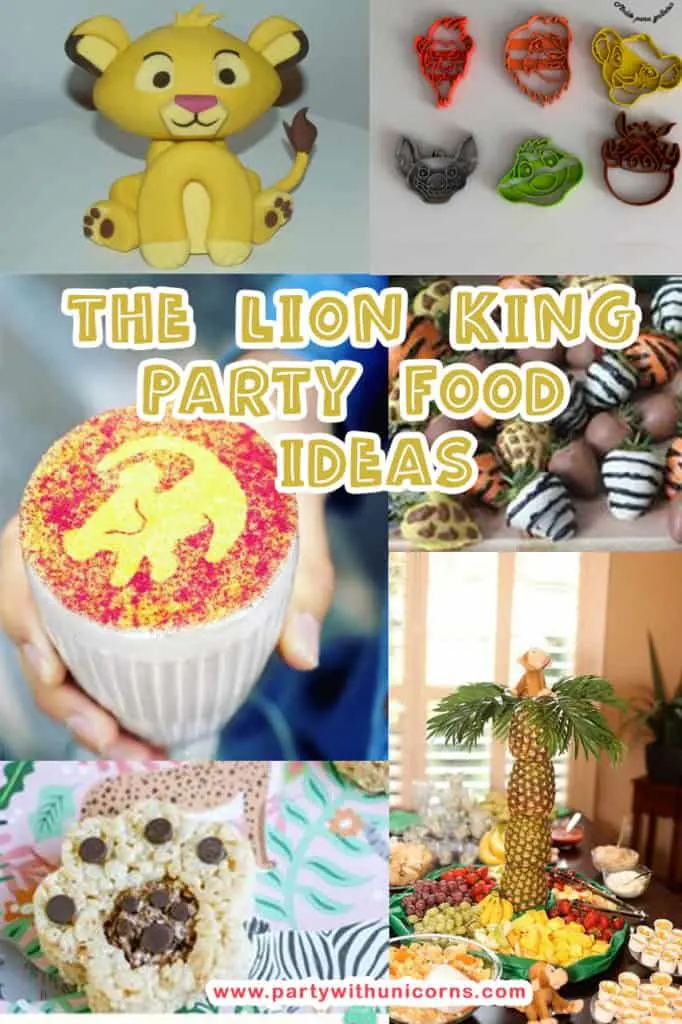 With the new Lion King movie currently in theatres, it has become one of the most popular birthday party themes this year for kids. Everywhere you look there is Simba, Scar, Mufasa, Zazu, Timon, and Pumbaa. For example, in Australia, one of the local supermarkets is giving away a small Lion King toy with every purchase over $30. These toys are so addictive for kids. Almost every child I know is pestering their parents every night to go to the grocery store. It is marketing genius and a parent's nightmare!
If your kids have caught the Lion King fever and you are planning a Lion King birthday party, then this post is for you. Here are some awesome Lion King Party Food ideas you can use for your event. If you are not planning a party, some of these ideas are also perfect for bringing a little extra fun to a family movie night watching the old cartoon classic.
Lion King Party Food Ideas
A list of food ideas that are perfect for A Lion King themed party. Many of these ideas are so cute they will make cute Lion King decorations too. With these ideas below, you are sure to have a Wild looking table full of delicious treats for your party guests.
There you have it, my favorite Lion King party food ideas. Do you have another amazing recipe idea that I have missed off the list? Leave us the details below so everyone can check it out.
I can't wait to see all of your amazing Lion King Parties this summer. Be sure to send through the pictures of your big event so we can ooh and aah at all your amazing work.

Similar Posts: