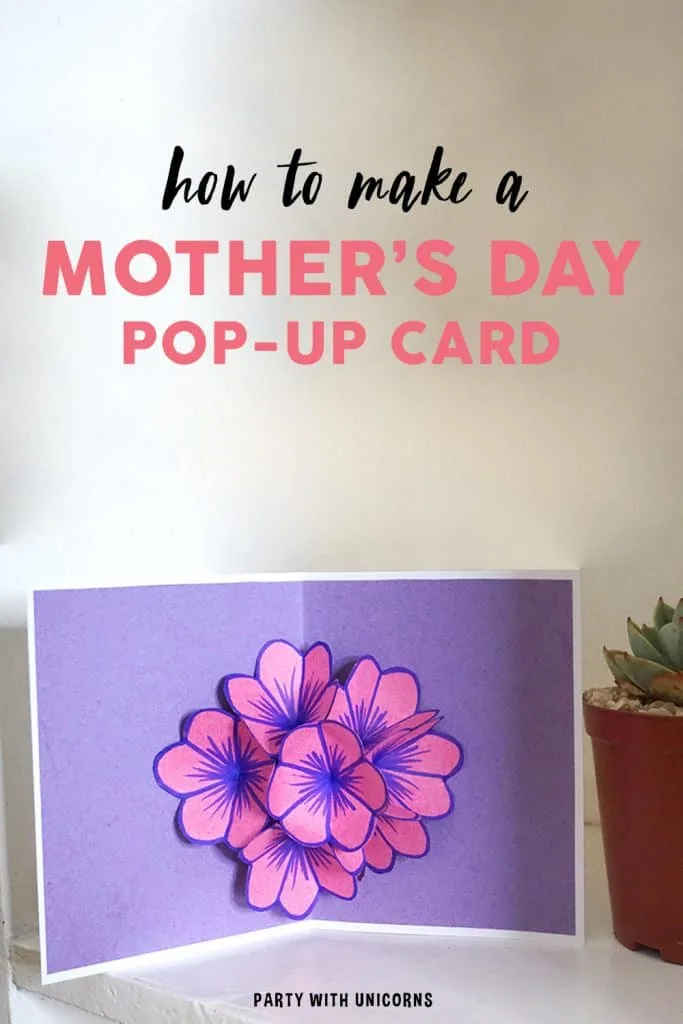 Hello, crafty people! I am back today with a Mother's Day pop-up card craft! This floral pop-up card is the perfect gift for mum, grandma or someone special on Mother's Day.
This tutorial is easy to to make and you probably have the supplies needed at your home already.
Mother's Day Pop-Up Card Supplies
Supplies needed for this project are the following: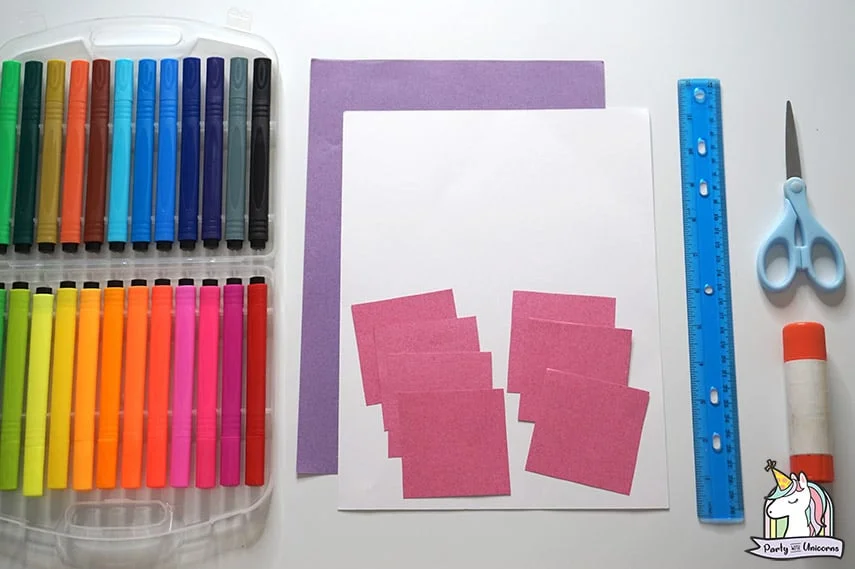 A4 Colored Paper
Letter-size Cardstock
7pcs 7x7in Square Paper
Ruler
Scissors
Glue
Pencil
Colored Markers
More Mother's Day Craft Ideas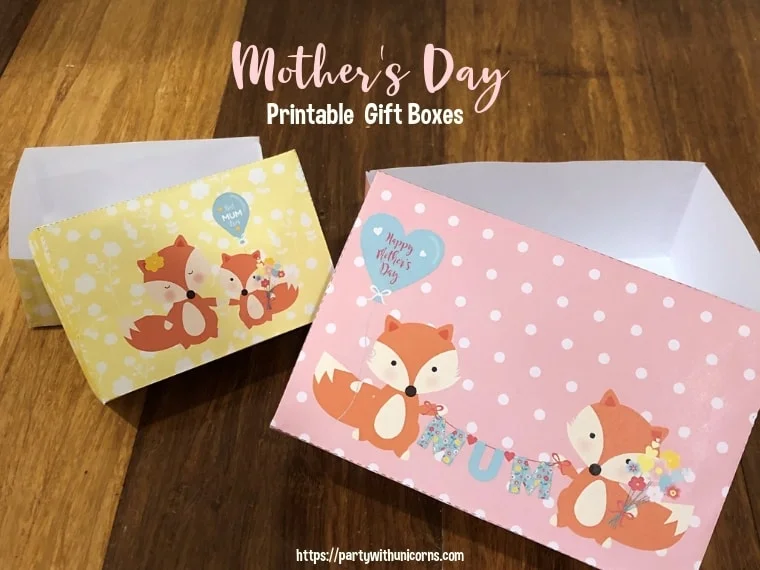 If you are looking for some more DIY ideas to go with your pop-up card, check out this DIY Mother's Day Box. This little box is the perfect way to wrap up a small gift. The post comes with a printable template and step by step instructions.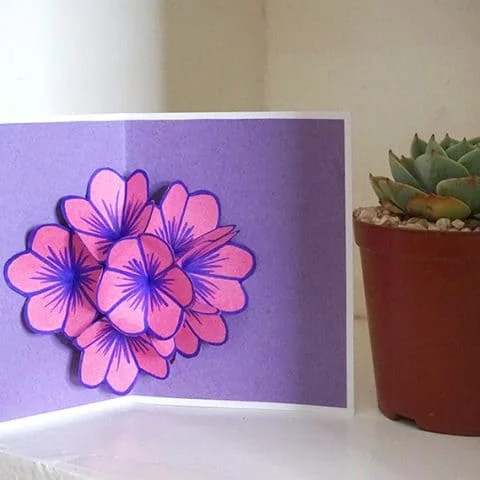 Mother's Day Pop-up Card
Beautiful pop-up card to make for Mother's Day
Materials
A4 Colored Paper
Letter-Size Cardstock
7 Pcs 7x7in Square Paper
Tools
Scissors
Ruler
Pencil
Colored Markers
Glue
Instructions
Start by making a triangle from your square paper by folding it diagonally.
Fold again to create a smaller triangle.
Then fold again to make the smallest triangle shape.
Using your pencil, draw a curved line onto the triangle.
Cut it out.
Open the folded paper and draw details of a flower using a marker. Leave two petals blank.
Cut out one of the blanked petals.
Apply glue to the remaining blank petal and glue it at the back of the next petal.
Repeat steps 1 to 8 to make a total of 7 flowers from 7 square papers (7x7inches).
Flaten all the flowers.
Mark 'x' on both sides of the first flower and apply glue. Glue 2 flowers on top of it facing different directions.
Now mark 'x' as seen in the photo below. Apply glue on the upper part of the petal only.
Glue another flower on top. Make sure the flower is the same position as the photo below.
Mark 'x' as seen in the photo below and apply glue again on the upper part of the marked petal.
Glue 2 flowers on top facing different directions.
Mark 'x' again and apply glue on top of the petals.
Glue the last flower on top.
Cut your Letter-size cardstock into half as well as your A4 colored paper and glue it together. You can cut your colored paper to fit inside the cardstock. Putting a margin is optional.
Now place the flowers on the middle part of the cardstock and apply glue on the marked area.
Do the same thing on the other side.
Using your colored markers, write a message on the front part of the card.
Open your card and you now have a floral pop-up card for Mother's Day!
There you go! Your very own beautiful floral pop-up card for Mother's Day! Happy crafting.
Similar Posts: