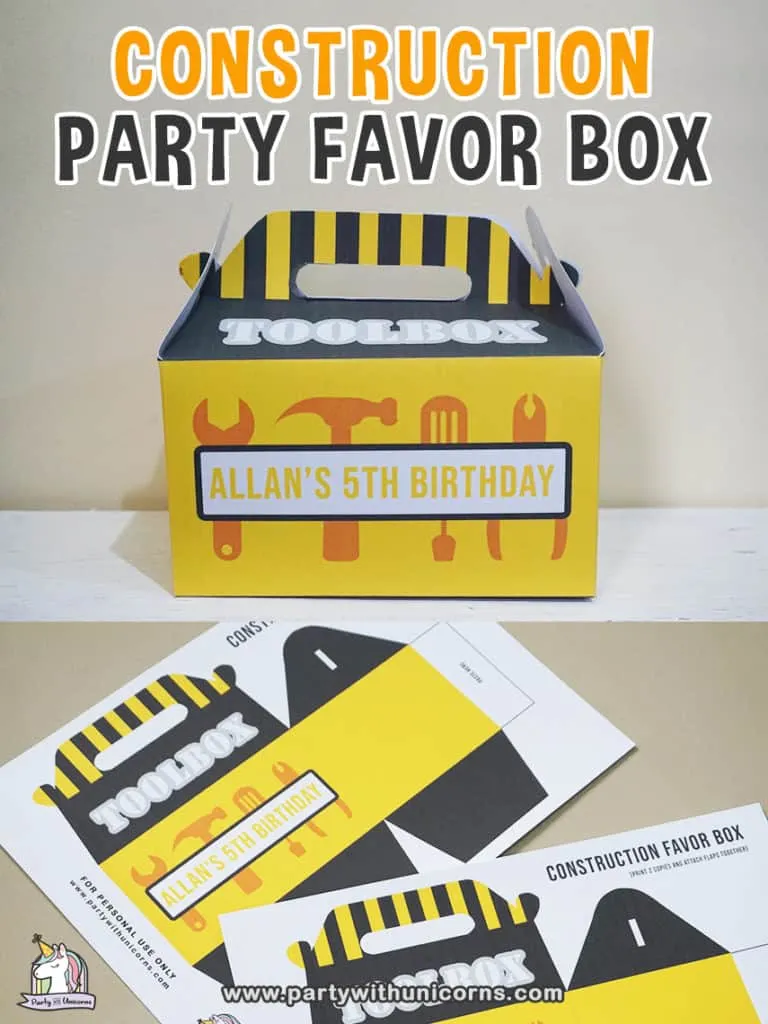 Today I am posting a Toolbox party favor for your Construction birthday. The template is FREE for personal use. It's also customizable which means you can customize it for your child's birthday or you could make one for each guest customized with their name.
Tip: Even if you are not hosting an event, this box is a great gift box for any child that is a construction fan. Customize the box with the instructions below and they will love it, they may even like it more than whatever is inside!
Instructions to Customize Your Toolbox Party Favor Box
ToolBox Favor Craft Supplies
Now let's gather the materials needed to create this fun toolbox: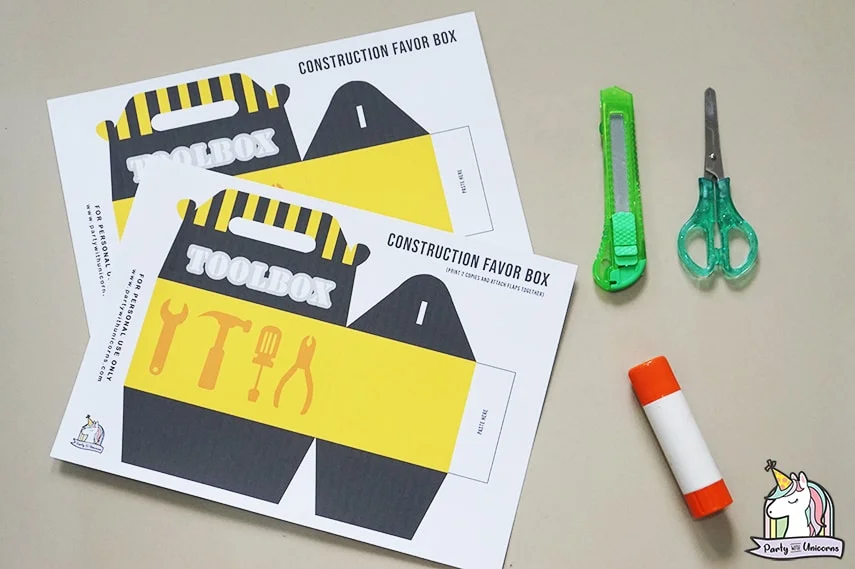 Scissors
Craft Knife
Glue
Ruler (optional)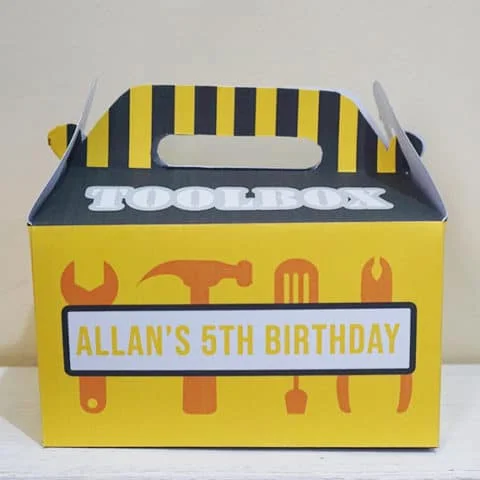 DIY Construction Party Favor Box
Free Construction Party Favor Box Template
Tools
Scissors
Glue
Craft Knife
Ruler (optional)
Instructions
Download the FREE Construction Party Favor Box template. If you want to customize the template, open the template file on Photoshop or Paint. Then add text.
Print the template on a cardstock paper (200gsm and up).
Cut it out.
Using your craft knife, remove the white part from the template. This will serve as holes.
Fold the template. You can use a ruler if you want.
Glue the two templates together where "Paste here" is seen.
Glue the bottom part to secure.
Assemble the handle of the box.
More Construction Birthday Party Ideas
If you are planning a Construction Birthday for your child, be sure to check out our entire list of construction birthday ideas. This list will give you everything you need to plan your event from invites, to decorations, to food, and more. The post also includes details on our free construction invitations, party printables, and coloring pages.
Happy crafting everyone.
Similar Posts: