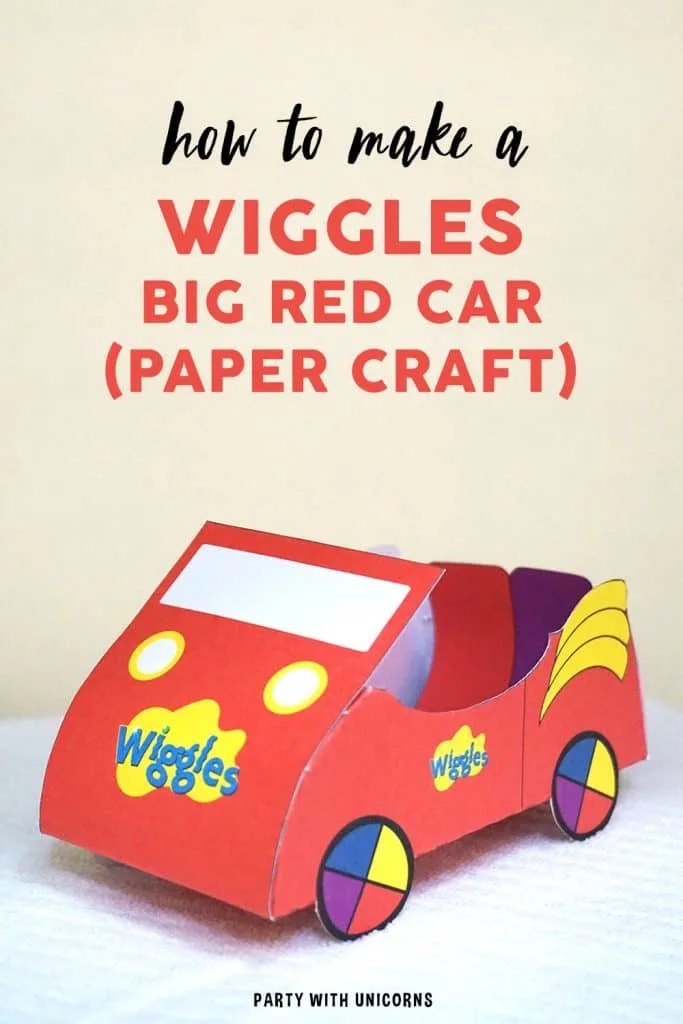 If you have been following Party with Unicorns for a while, you will know that The Wiggles are very popular in my house. Today I am posting a Wiggles Big Red Car Party Favor template.
This template was designed to be a party favor box to hold some treats at the end of a Wiggles party, but it makes a perfectly good DIY toy as well.
Wiggles Big Red Car Party Favor Supplies
Supplies needed for this craft project are the following: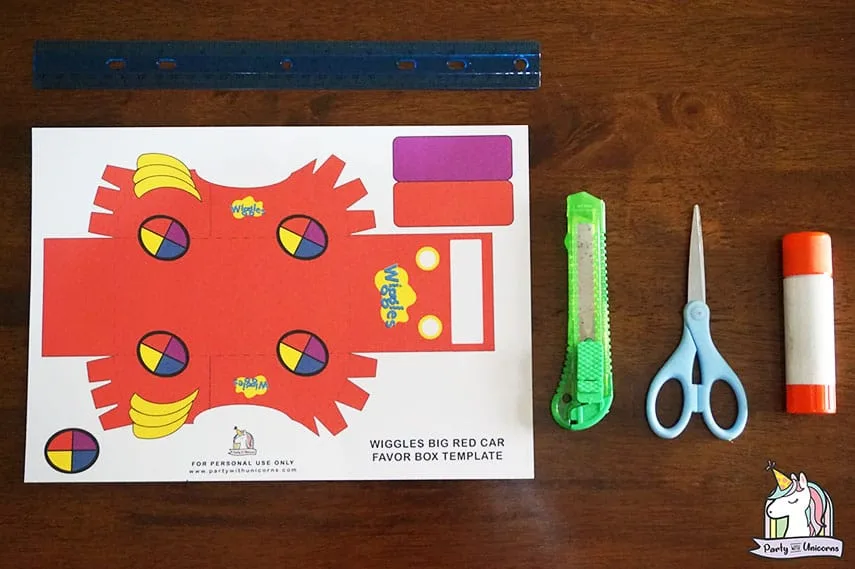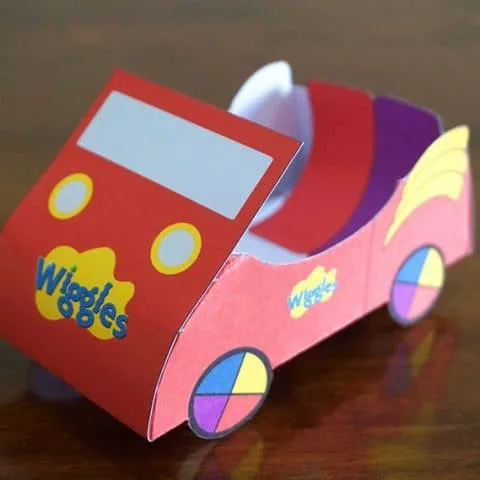 Wiggles Big Red Car Party Favor
Cute and easy Wiggles Big Red Car paper craft for kids.
Tools
Glue
Ruler
Scissors
Craft Knife
Cutting Mat
Instructions
Download our FREE Wiggles Big Red Car template and print it out.
Cut out the template.
Using your craft knife and cutting mat, cut the wheels out. Cut only the half part of the wheels located at the center part of the template.
Fold the lines using your ruler.
Glue the flaps together to form the car.
Glue the red & purple seat inside the paper car.
Leave it out to dry and enjoy your very own Wiggles Big Red Car!
Simple as that, you have made your own Wiggles Big Red Card. Now it's time for your child to play with their new car while listening or watching some Wiggles' song or fill it for your upcoming Wiggles Party.
Similar Posts: