Affiliate links may be sprinkled throughout the awesome, free content you see below. I'll receive a small commission if you purchase from my links (at no extra cost to you), which I'll totally blow on awesome things like adding more free content to this website. :)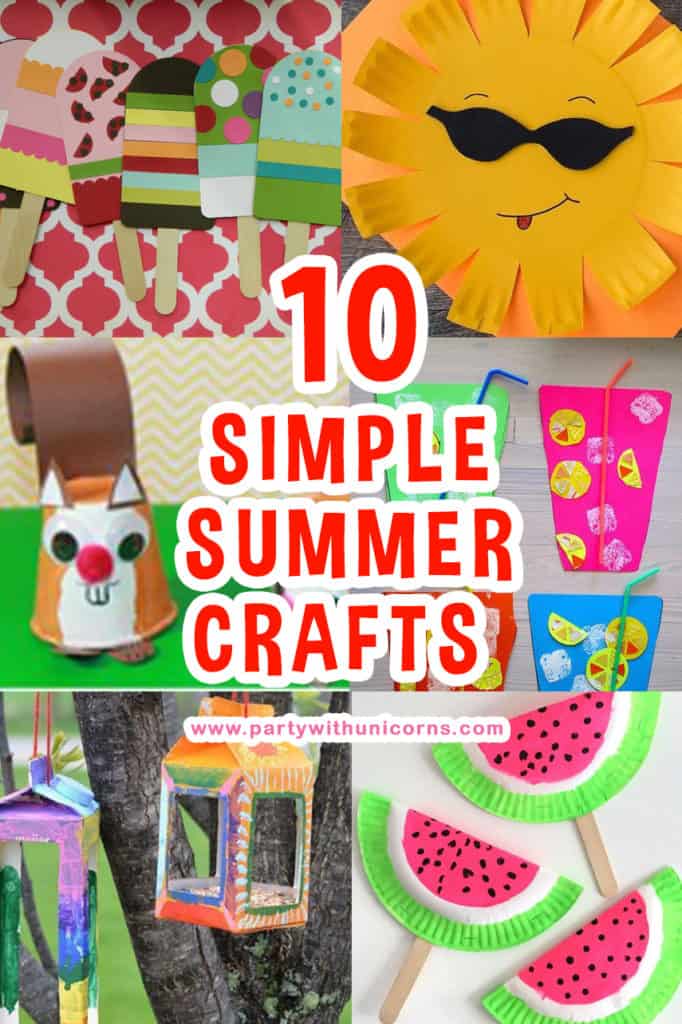 Well, it's getting colder in Australia, but warmer in North America. We are going to taking the kids to Canada this winter to enjoy some Canadian summer sunshine and so they can get to know my family and my home town. To get the kids excited about our trip and looking forward to some summer sunshine I've collected some of my favorite Summer Craft ideas that we can work our way through in the lead up to the trip.
I love doing summer crafts with the kids in winter here as its a great way to talk about their family in Canada and how the seasons are different on different sides of the world.
If you want to get more details about any of these craft ideas, click on the Pinterest image for each design and it will take you to the pin with all the details.
Before we dive into the list, I want to let you know about our freebie library. We have over 100 free kids crafts templates, printables and clip art for you to download and enjoy with the little people in your life.
Watermelon Paper Fan Craft
Thumbprint Pineapple
Cactus Pet Rocks
Paper Lemonade
DIY Birdhouse
Dixie Cup Squirrel
Summer Craft Idea – Paper Plate Sun
Popsicle Garland
Hanging Jelly Fish Craft
Hanging Jelly Fish Craft
So that's my collection of summer crafts to get you thinking of some creative ideas for summer. If you have other summer crafts that you can recommend please let me know if the comments below. I would love to add some new ideas to the list. Happy Crafting Everyone.