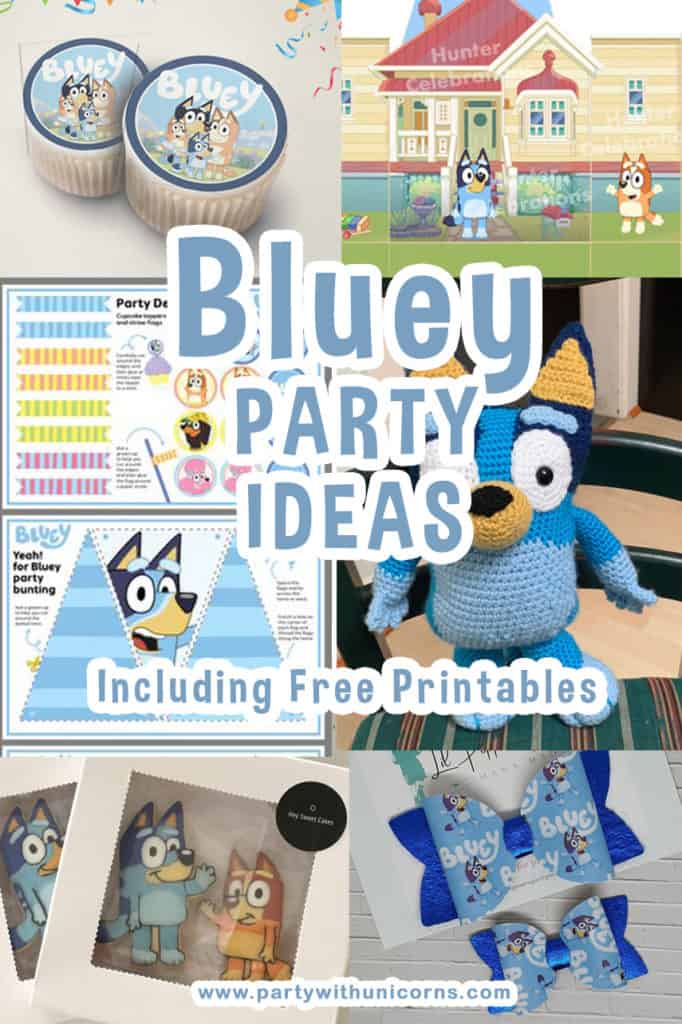 My kids LOVE the ABC show Bluey. Ever since the shows debuted it has been a staple in our house. To be honest, I think I might like it as much as the kids. It is amazing to have girl characters in Bingo and Bluey there are not just all about Princesses. Girls that play and get into as much mischief as the boys. I also love Bluey's parents. Anyway, enough gushing. I think we might be planning me a Bluey party this year too.
With my daughter's party approaching, I have started to collect ideas for her party. This post is a collection of my Bluey party ideas. I've managed to find a few different printables and some get unique products from Etsy. I'll continue to add to this list as I get closer to the date. I will also add any custom printables that I end up making myself.
If you have another great item for the list, please let everyone know in the comments below.
This post may contain affiliate links. See our disclosure policy for more details.
Photo Credit: www.pinterest.com
Download and print these Bluey and Bingo Dress Up Ears as the perfect costume addition for your party.
Photo Credit: www.pinterest.com
This printable Bluey Printable Memory Game is a great activity for a bluey party. The card can also be cut out and added to toothpicks to decorate a fruit plate.
Photo Credit: www.pinterest.com
Download these cute Bluey Paper Mask as a great party activity for the kids.
Photo Credit: www.pinterest.com
Download a free set of Bluey Party Printables. The Set includes Cupcake toppers, party bunting and straw flags.
Photo Credit: www.pinterest.com
Your party guests can create their own Bluey and Bingo with this printable template. All you need to do is download the template and save up your space toilet paper roles.
Photo Credit: Etsy
Printable DIY Party Boxes for a bluey party. Featuring Bluey and Bingo outside their beautiful Queenslander house
Photo Credit: Etsy
This cute Bluey stuffed toy would be the perfect gift for any Bluey fan. You can buy the pattern if you are feeling crafting or the finished product. if you need a little help to bring this idea to life.