Affiliate links may be sprinkled throughout the awesome, free content you see below. I'll receive a small commission if you purchase from my links (at no extra cost to you), which I'll totally blow on awesome things like adding more free content to this website. :)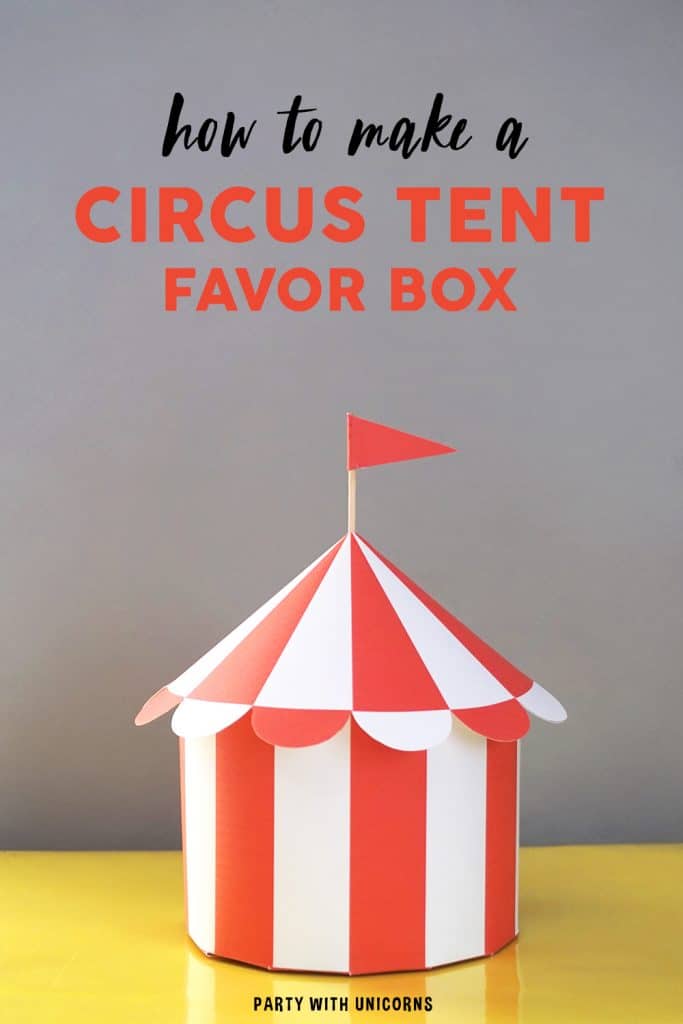 Today we are back with a circus-themed party favor. This favor is perfect for a circus or carnival themed party. There is nothing that screams circus, like the "big top" so today I am sharing a circus tent favor box.
If you are not planning any circus parties, this little box is also a great paper toy for your child to use with their animal toys. Tip – if you plan on using this as a DIY circus tent for your kids, try printing the template on an A3 paper. This will ensure that larger animals can fit in the tent. Also, remember to cut a door in the site for the animals to get in and out.
Circus Tent Favor Box Supplies
Let's start with this project by gathering the supplies needed: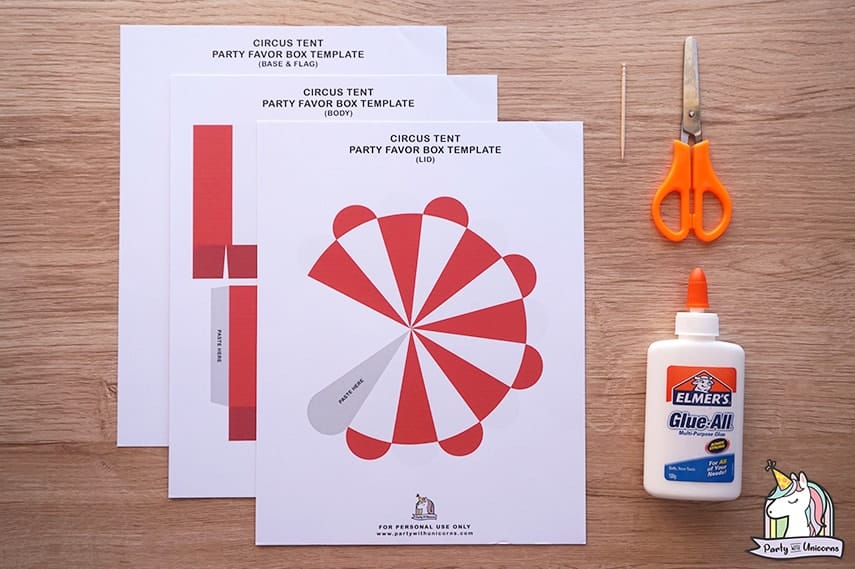 Printed Circus Tent Favor Box Template
Toothpick
Glue
Scissors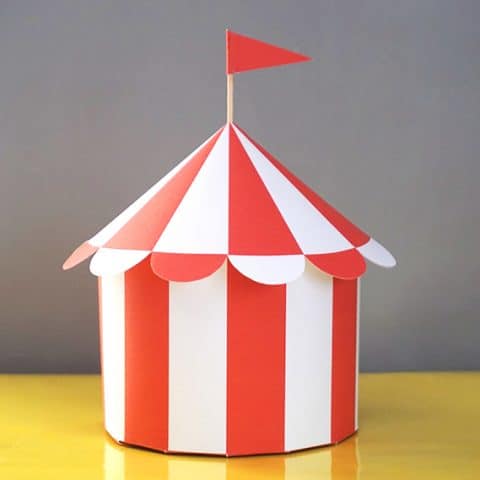 Circus Tent Favor Box
Cute Circus Tent Favor Box for Circus themed party
Materials
Printed Circus Tent Favor Box Template
Toothpick
Instructions
Download our FREE Circus Tent Favor Box template from the Freebie Library and print it out.
Cut out the template.
Apply glue on one side of the flap where "paste here" is seen to connect the two body templates.
Fold-down the bottom flaps of the body template.
Now connect the remaining body flap together to create a round shape.
Apply glue to the bottom flaps of the body and place the round shape base on top of it. The red part must be facing downwards and the white part upward.
Get your flag template and glue it to the toothpick.
Now get your lid template and cut a small hole at the center part. Make sure the hole will fit the toothpick when inserted later on.
Glue the flap of the lid together to create a cone-like shape.
Insert the flag in the hole of the lid. You can apply glue to secure the flag.
Cover the body with your lid.
That's it! I really love how this template turned out. Your kids will love making this Circus Tent as a paper toy or favor box for a Circus-themed party.
Free Circus Party Printables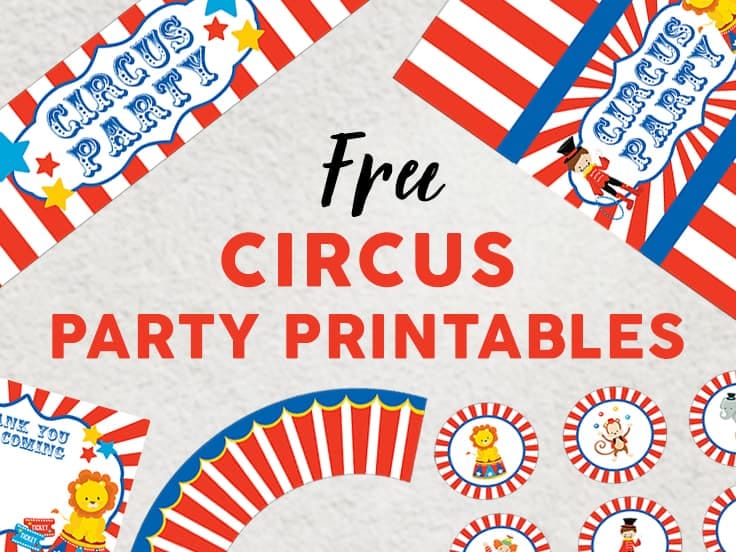 Don't forget to download our free set of matching circus party printables for your event.
Download the Circus Tent Favor Box
You can download today's free template from the Freebie Library.