Create this cute Cocomelon Favor Box to use at your Cocomelon birthday party.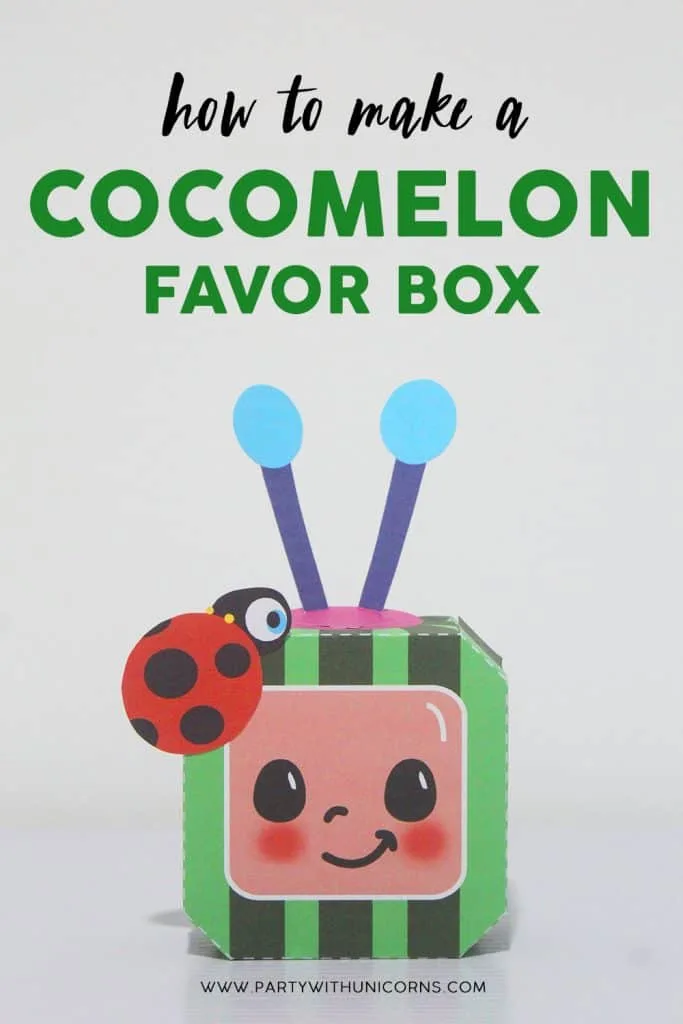 If you have a toddler or preschooler at home, I bet you know what Cocomelon is! This is very popular with kids and parents love them as well. That's why I know that throwing a Cocomelon-themed party for your little one will surely be a hit too.
I recently put together some Cocomelon party supplies for a reader, and I am adding this cute Cocomelon favor box to the set. This favor box is perfect for wrapping up some treats at the end of a Cocomelon party, or it could be a fun papercraft to display in your little one's room
Gather the supplies needed so we can start with the project: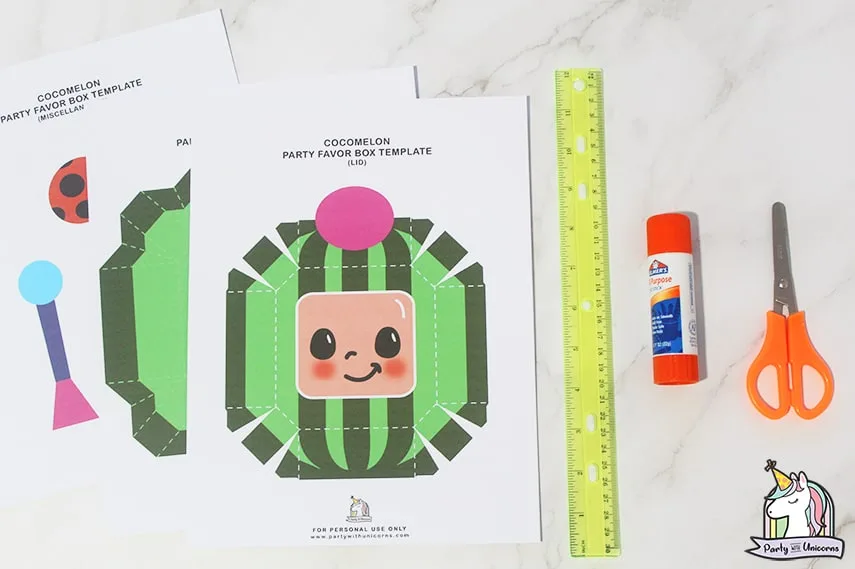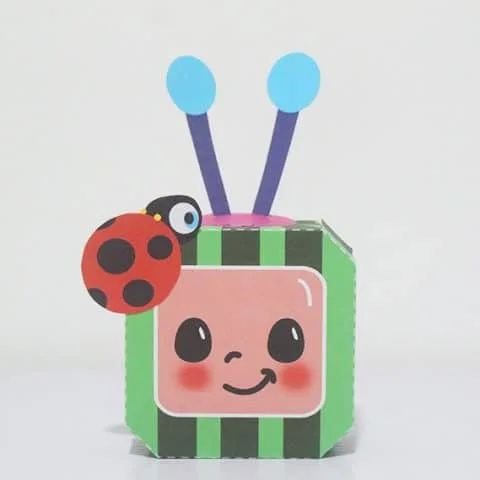 Cocomelon Favor Box
Create this adorable Cocomelon inspired favor box for your Cocomelon-themed party. Download our free Cocomelon favor box template and follow our easy step-by-step instructions on how to assemble this cute box.
Instructions
Download our FREE Cocomelon Party Favor Box template and print it out.
Cut out the template.
Cut the middle part of each v-shaped seen on the body template to create flaps.
Fold the lines for both lid and body template using a ruler to make a perfect crease.
Glue the flaps together to create the lid and the body.
Fold the pink part on the antennae template.
Glue it on top of the pink round shape found on the lid.
Glue the ladybug on top of the face part of the lid and cover your body with the lid. You're done!
More Cocomelon Party Idea
If you are throwing a Cocomelon themed birthday party for your child, be sure to download our Cocomelon Party printables set. This set is perfect for adding the Cocomelon theme to your party.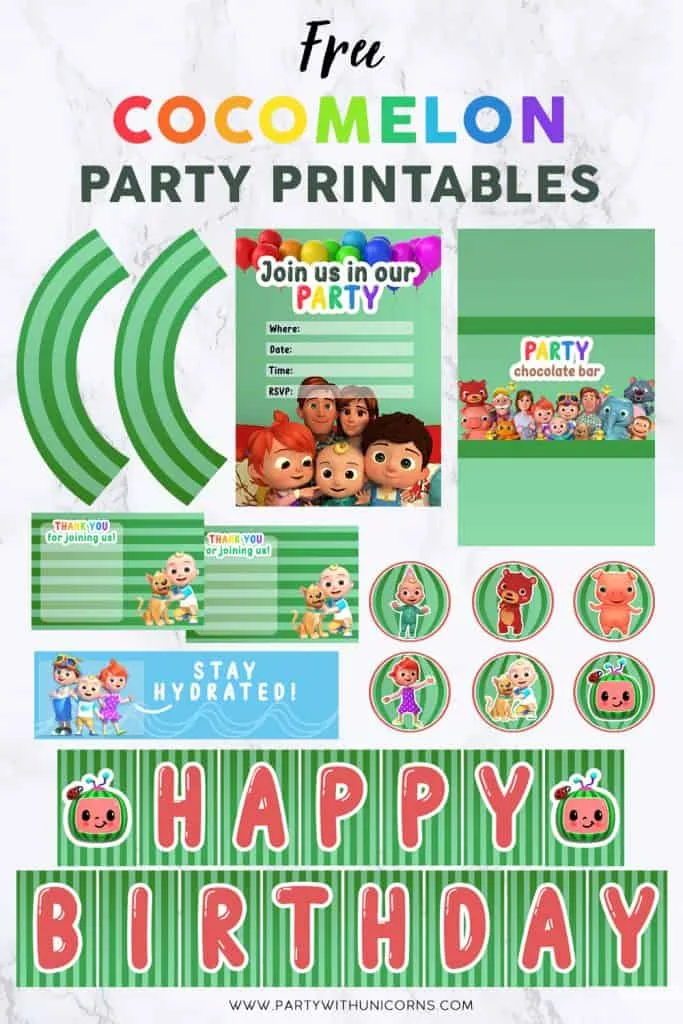 Similar Posts: