Are you planning a Farm-themed birthday party? Download our Farm Party favor box template that matches our fhttps://partywithunicorns.com/farm-party-printables/arm party printables, all for free!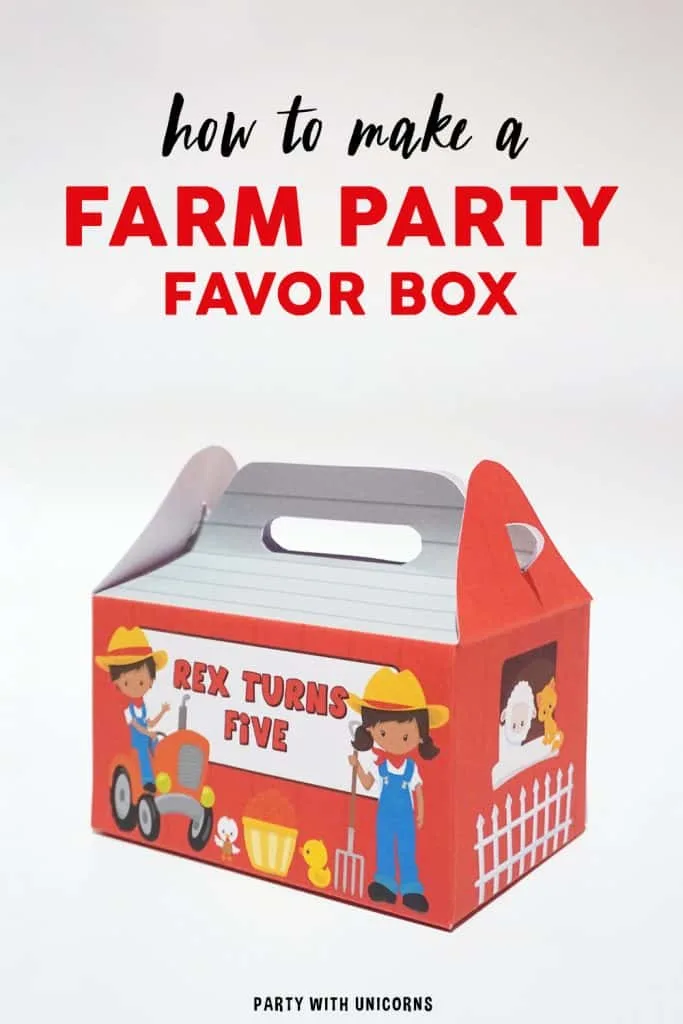 If you've seen our free Farm Party Printables, you bet we will create a matching favor box for it too! Just like we usually do in all our themed party freebies. We decided to make our Farm party favor box looks like a cute farmhouse or barn with all the animal friends you've seen in our farm party printables.
This favor box will definitely make your Farm-themed party more fun and memorable to your guests. If you're ready, let's begin with this project and gather the supplies needed: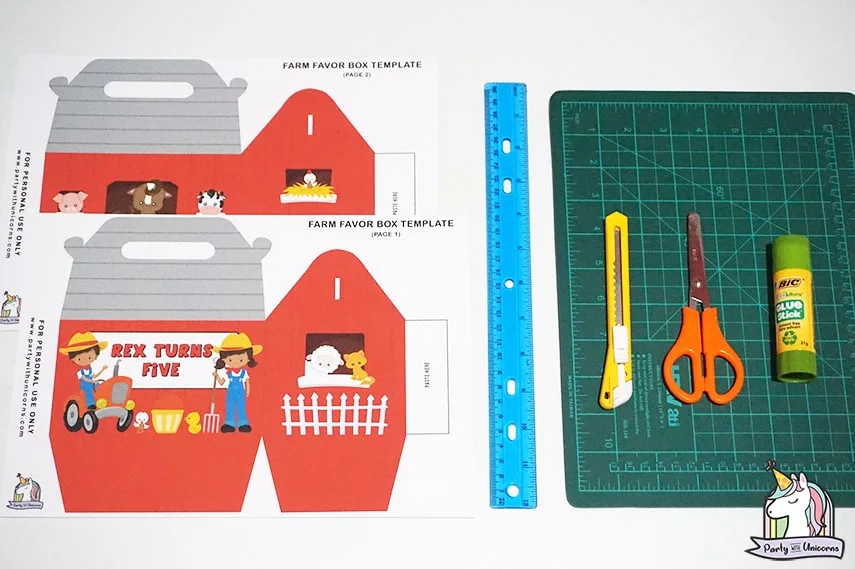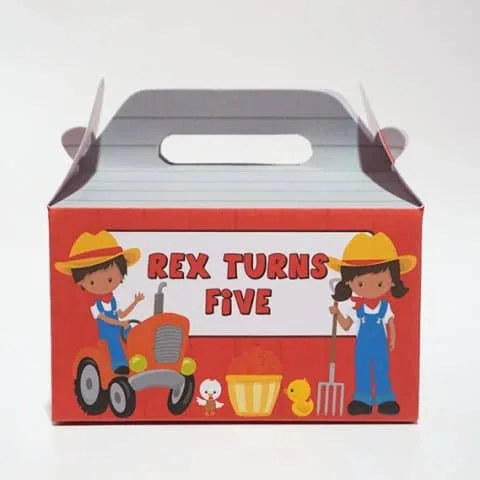 DIY Farm Party Favor Box
Customizable Farm Party Favor Box
Materials
Tools
Scissors
Glue
Ruler
Craft Knife
Cutting Mat (optional)
Instructions
Download our FREE Farm Party Favor Box template. You can customize the template by opening the template file on Photoshop or Word. Then add text. Print it out.
Cut out the template.
Remove the remaining white part from the template using your craft knife. This will serve as your box holes.
Fold the template and use a ruler to make a perfect crease.
Attach the two templates by gluing the flaps together where the "Paste Here" is seen.
Glue the other flap together.
Glue the bottom part to secure.
Assemble the handle of the box.
And there you have it! I hope you enjoy our simple craft tutorial for today and love our free Farm favor box template.
If you have other party themes in mind, let us know in the comment section below so we can cover them in the future. Don't forget to share our website and freebies with your friends and family too!
More Farm Party Ideas
If you are planning a Farm-themed party, we have more Farm party resources for you!
Download our FREE Farm Party Printables to use as party decorations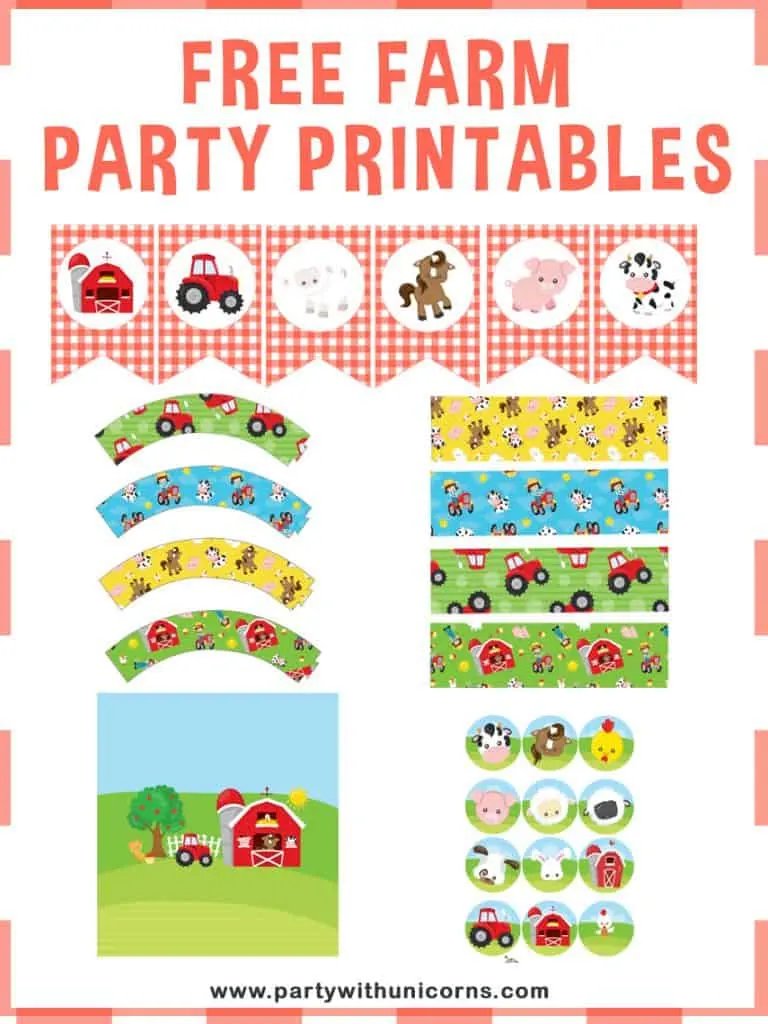 Read our Farm Party Ideas blog post to get more ideas on what to prepare on a Farm-themed birthday party!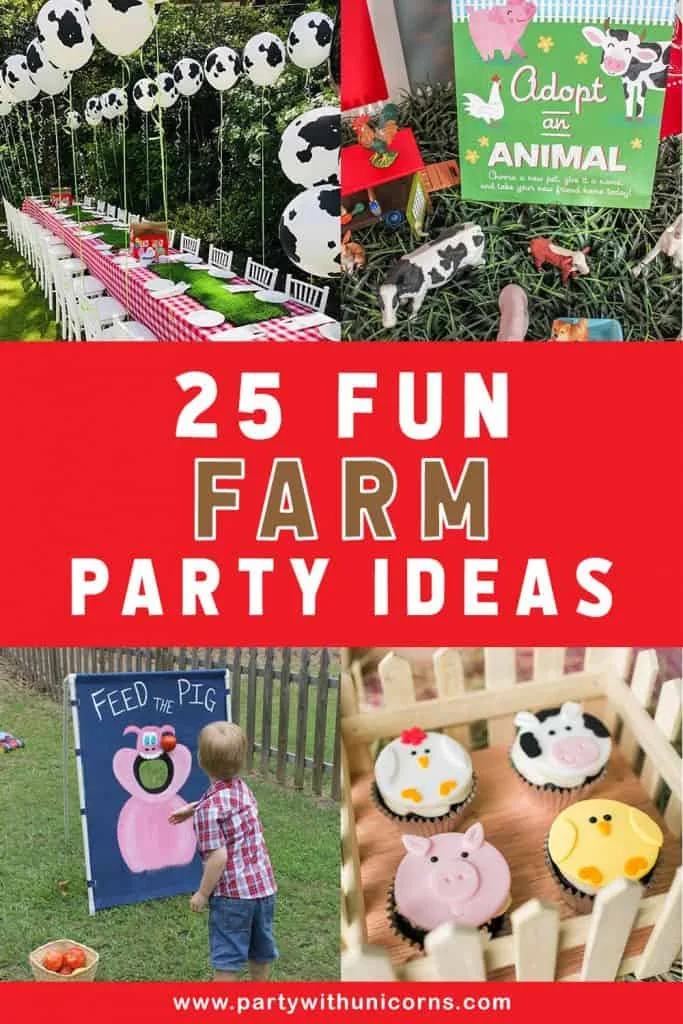 Similar Posts: