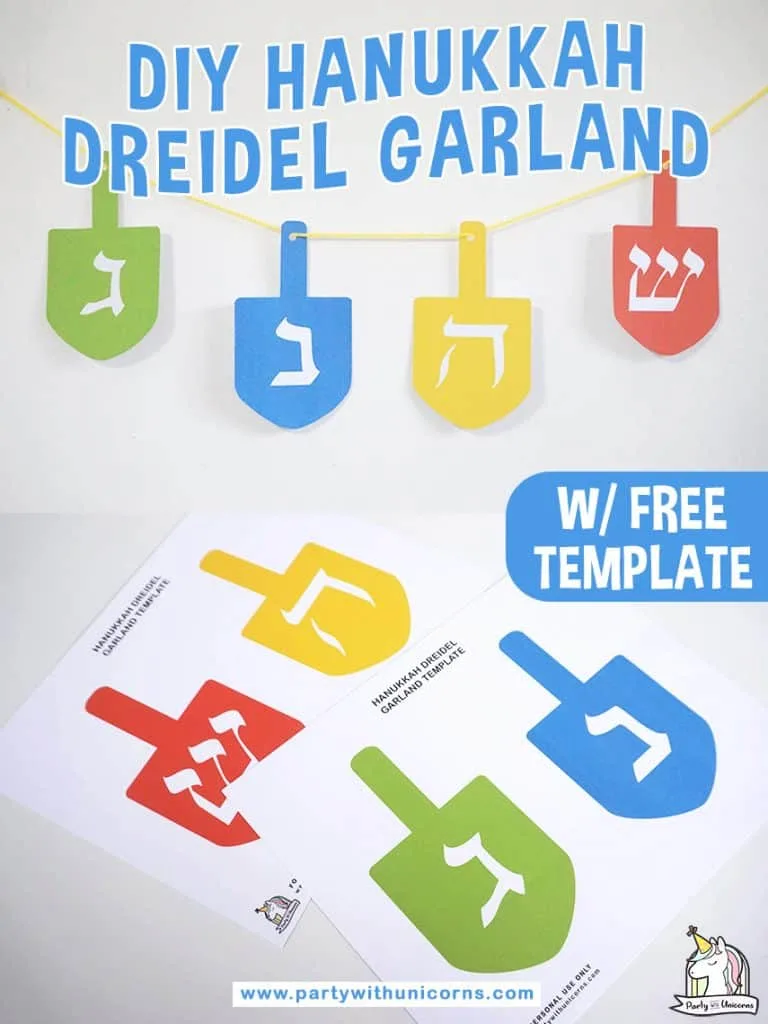 Here at Party with Unicorns, we are all about inclusion and celebrating diversity. As the stores get decked out in Christmas decorations, it can easy to forget that there are many other important events and celebrations taking place during that time of time.
Today, I'm happy to share our first DIY Hanukkah Decoration craft. Today's craft is a cute dreidel garland. This craft comes with a printable template to make it an easy craft for kids of all ages.
What is Hanukkah?
Hanukkah or Chanukah is a Jewish celebration also called 'Feast of Dedication'. It is an eight-day celebration to commemorate the rededication during the second century B.C. of the 2nd Temple in Jerusalem. Hanukkah is usually on the 25th day of Kislev, a month in the Hebrew calendar.
What is a Dreidel?
Dreidel is a common symbol of Chanukah. A dreidel is a four-sided spinning top with a different Hebrew letter on each side. Playing dreidel is a game of chance and a traditional activity during Hanukkah game
Supplies for DIY Hanukkah Decoration
Let's gather the materials needed for this craft: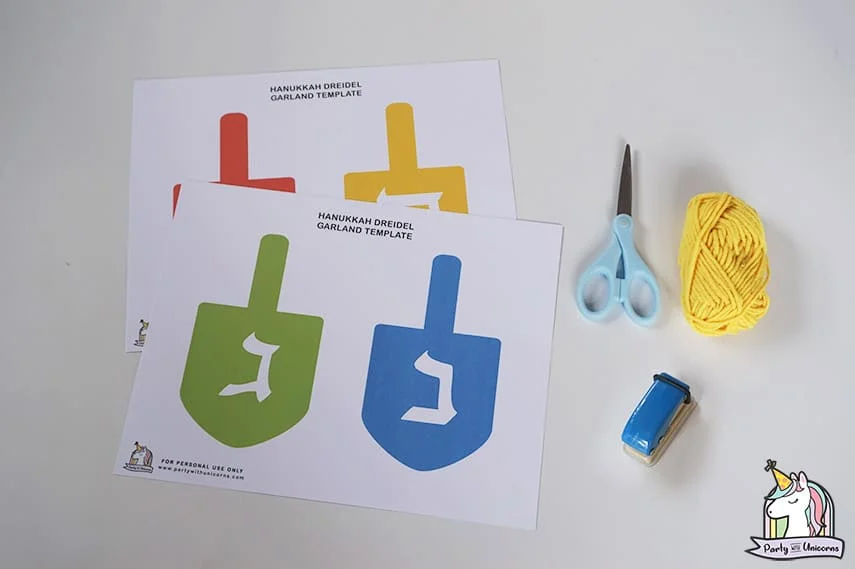 Scissors
Hole Punch
Yarn or any string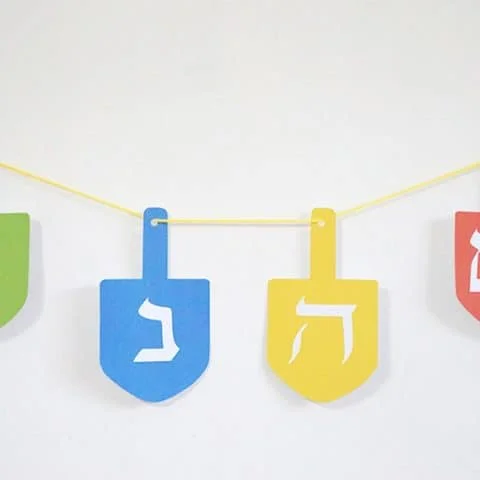 DIY Hanukkah Decoration - Dreidel Garland
An easy DIY Hannukah decoration craft for kids. This Dreidel Garland comes with a printable template making it a good craft for kids of all ages.
Tools
Scissors
Hole Punch
Yarn or any string
Instructions
Download our free Hanukkah Dreidel Garland Template.
Cut out all the Dreidels.
Punch a hole in the top part of each dreidel.
Insert string on each hole to create a garland. You can print as many dreidel templates you want to make your garland longer.
Hang your Dreidel Garland onto the wall and get ready to celebrate Hanukkah!
There you have it! This is an easy DIY Hanukkah decoration craft project that your kids can help you make to get your home ready for the Chanukah season. This dreidel garland will make your place more festive and your kids will be proud of how they help you out with the decoration for the Hanukkah celebration this year.
I hope you and your family have an amazing holiday season. Happy Chanukah.
Similar Posts: