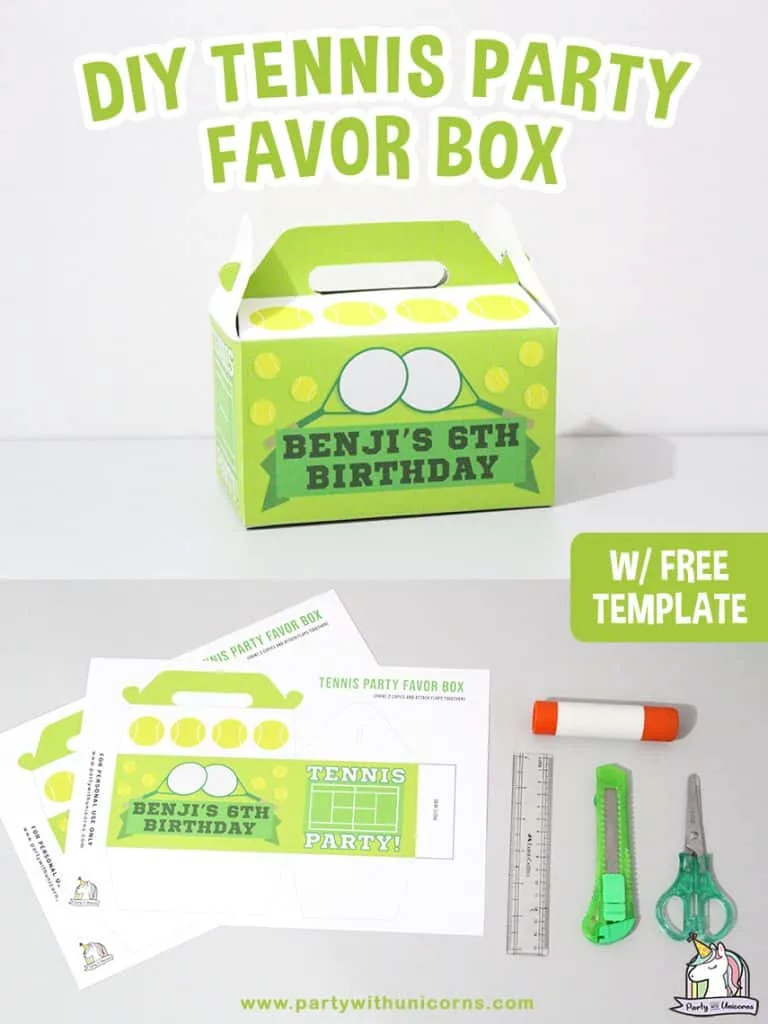 My son's birthday is coming soon and he has asked for a Tennis themed party! Which should be pretty interesting as he has never actually played tennis! I'll be sure to update you all on how the party goes.
Today I am sharing the Tennis Party favor box that I have created for his party. I am going to be using this box to send the kids home with favors at the end of this event. I also think this would be a super cute template to serve up a snack during the party.
Tennis Party Favor Box Supplies
Let's start by gathering the supplies needed: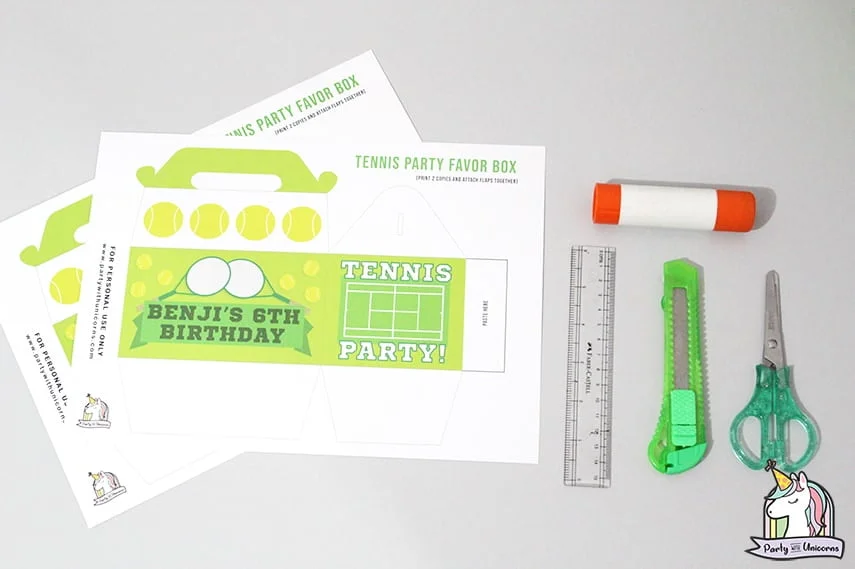 Feel free to resize this printable template if you wish to create a bigger box! Just remember to resize both pages. The template can also be personalized as per the step by step instructions below.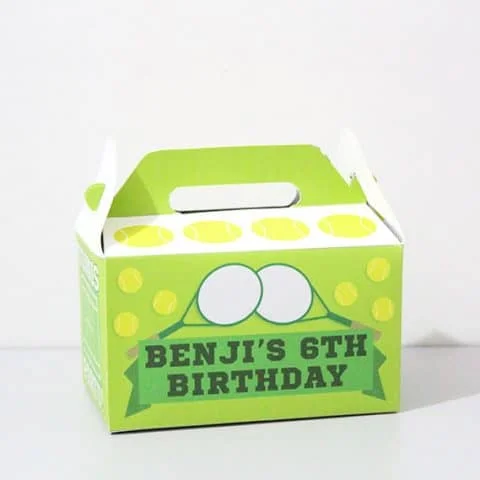 DIY Tennis Party Favor Box
Cute tiny favor box for a Tennis themed party
Materials
Tools
Scissors
Craft Knife
Ruler
Glue
Instructions
Download the FREE Tennis Party Favor Box template. You can customize the template by opening the template file on Photoshop or Paint. Then add text. Print it out.
Cut it out.
Remove the white part from the template using your craft knife. This will serve as your box holes.
Fold the template. Use a ruler when making a crease.
Attach the two templates by gluing the flaps together.
Glue the bottom part to secure.
Assemble the handle of the box.
And there you have it, your very own Tennis Party Favor Box! I hope you love this freebie and tutorial as much as I do.
Free Tennis Party Printables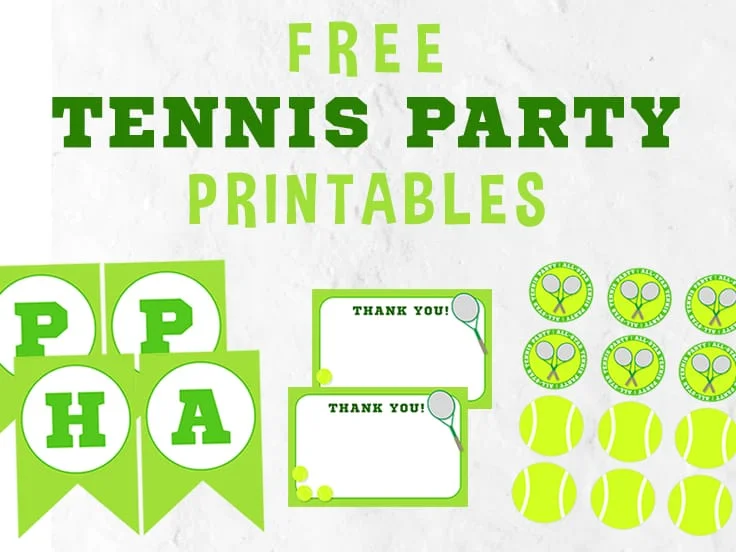 If you are planning a tennis party, be sure to download the matching tennis party printables. This free set of printables has everything you need to theme your party, including free invitations.
Enjoy using our free printables at home and don't forget to tag us with your creations on Instagram and Facebook so we can see it. Happy crafting.
Similar Posts: