Looking for free Woodland party resources? Download our Woodland favor bag template and use it for free at any event or party!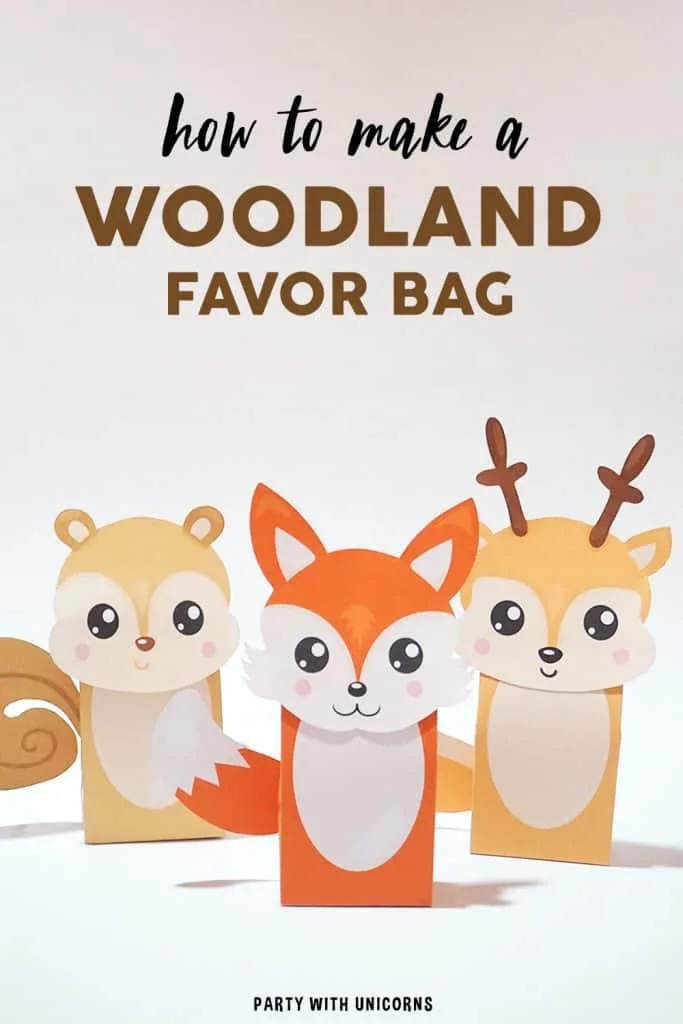 Hello, everyone! We are back with another free resource you can use. This time I made Woodland favor bag templates to match our free Woodland party printables set. What I like about this theme is that it feels rustic and enchanted. Which makes it so versatile for any gender and can be a perfect theme for a birthday party or baby shower.
Since we love cute animals seen in the woods like fox, deer, and squirrels, our templates for today are inspired by these wonderful creatures. Our template will be a perfect favor bag for your woodland party. But it can also be created as a regular craft project for your kids to try.
Here are the supplies needed: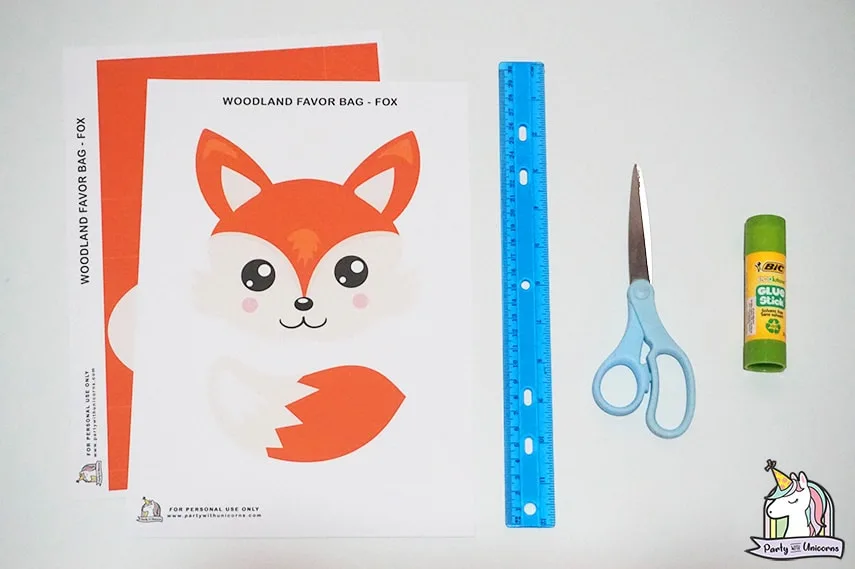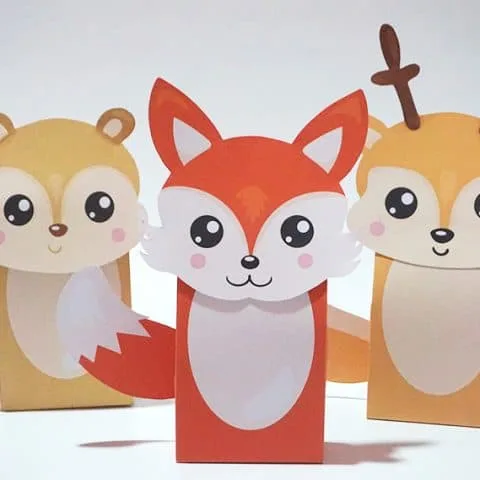 Woodland Favor Bag
Cute Woodland favor bags for Kids
Instructions
Download the FREE Woodland Favor Bag template and print it out.
Cut out the template.
Cut out the broken lines to create flaps.
Fold the solid lines. Use a ruler to create a perfect crease.
Glue the side flap together to attach both sides.
Fold-down the bottom flaps and apply glue to secure.
Create a v-shaped crease on each side of the paper bag and fill it in with goodies. Glue or tape to close.
Glue the other parts of the template (head and tail).
Complete making all the template designs to have a variety of Woodland Favor Bags for your kids and guests.
And there you have it! I hope you enjoy our simple tutorial on how to create these cute Woodland themed party favor bags!
More Woodland Party Ideas
Here are other Woodland party resources you can use at your event: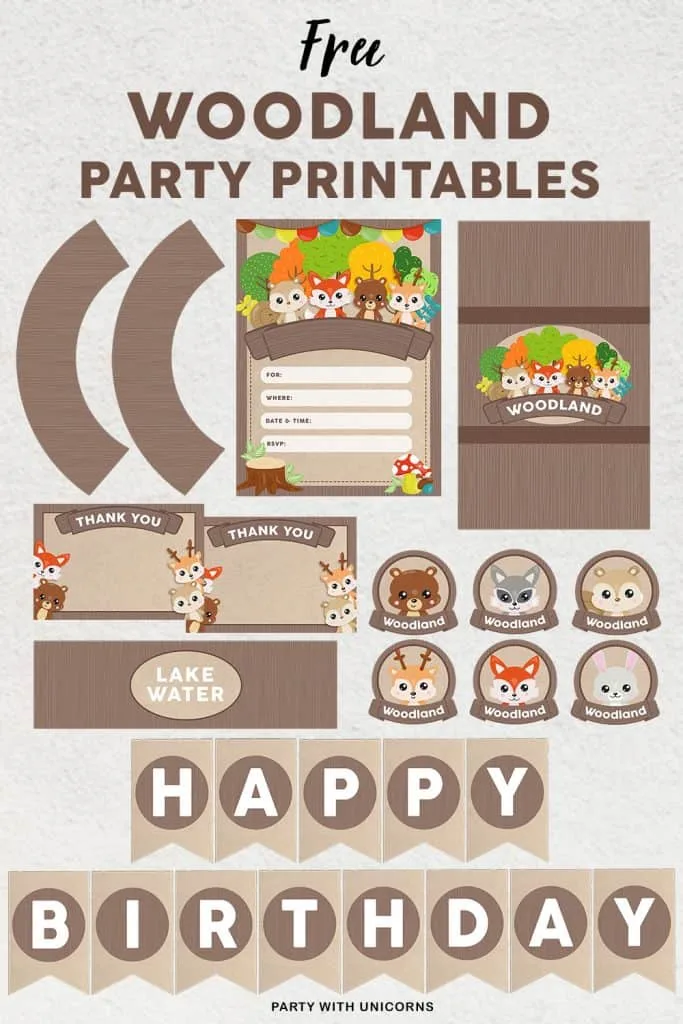 Similar Posts: