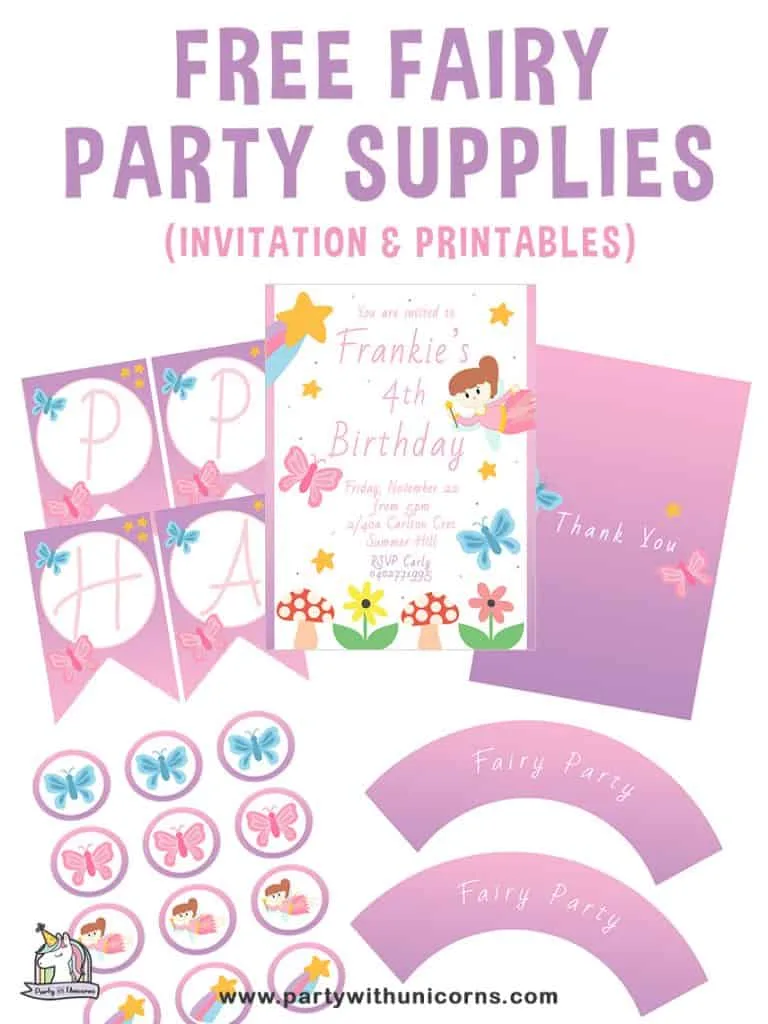 Today we. are back with some fairy party supplies. This set is from my daughter's recent fairy birthday party. I had so much fun planning her party, that I went a bit over the top. When I find the time, I will be sure to write an entire post on the event. In the meantime, here are the printables for you to use at your event.
Fairy Party Supplies
Today's set of printables includes the following:
Fairy Party Invitations
Fairy Birthday Banner
Fairy Cupcake toppers
Fairy Cupcake Wrappers
Chocolate Bar Wrappers
To download the set, click the button below.
Fairy Chocolate Bar Wrappers
In today's set, there is a matching "Thank-you" Chocolate Bar Wrapper. There are many chocolate bars that you can use with these templates. We recommend the following varieties.
Aldi Choceur minibars
HERSHEY'S ® 1.55oz chocolate bar
HERSHEY'S ® 1.55oz Cookies 'n' Creme
NESTLES Crunch ® 1.55oz chocolate
If you need any instructions on how to work with these files, check our Customised Chocolate Bar Wrappers FAQs.
Fairy Favor Boxes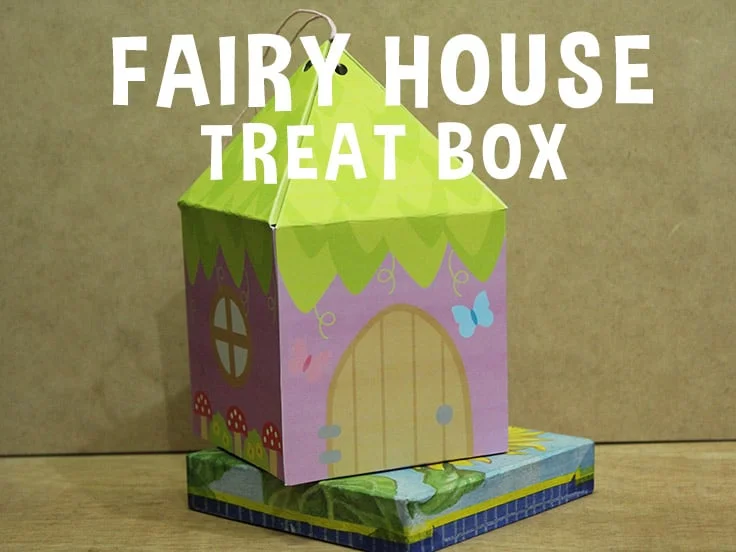 If you are planning a pixie party, be sure to download our DIY fairy favor boxes. These boxes are also from my daughter's party. Here is a sneak peek at how we used the boxes at her event.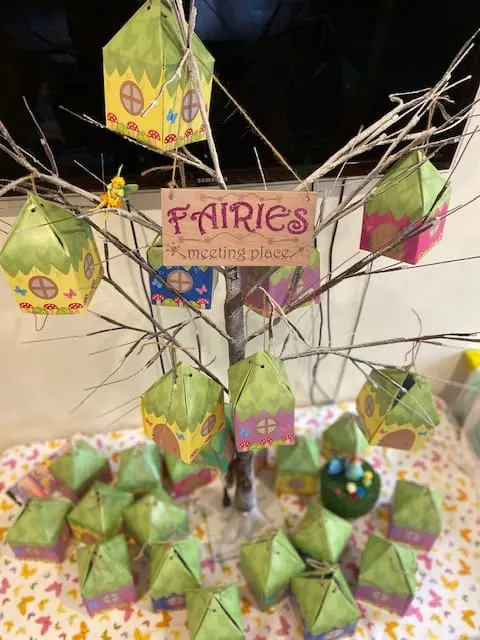 All of the kids loved picking their own fairy house to take home at the end of the night. I filled each house with a couple of small items and a mini chocolate treat.
Fairy Party Food Ideas
My final fairy party planning tip today is to check out our selection of Fairy Party Food Ideas. All of the items on this list are perfect for your fairy event and will bring your theme to life.
Okay, that is it for me today. Enjoy the fairy party supplies, and I will be back tomorrow with some more fun party ideas.
Similar Posts: