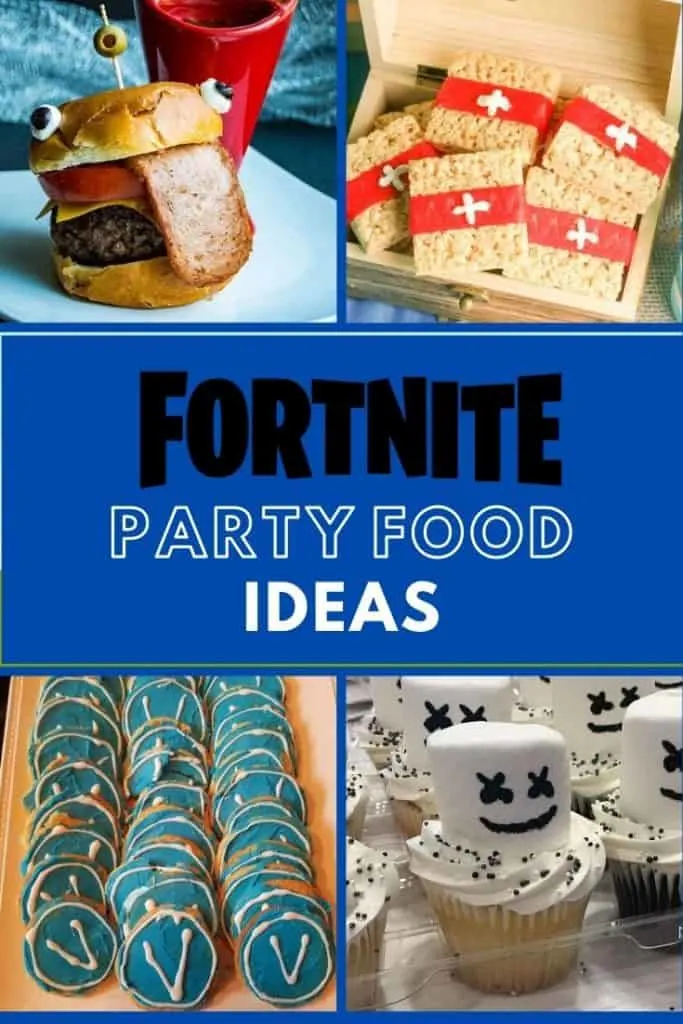 If you are planning a Fortnite party, then this list is for you! I've collected my favorite Fortnite party food ideas and Fortnite Recipes to help you with your party planning. One of the easiest ways to bring a theme to life at a party with the food. Be sure to see our post of Fortnite Cake ideas too.
Many of the ideas below come to life with the use of Fortnite signage and labels. Check out our collections of Free Fortnite Party Printables to help you bring the ideas below to life.
If you are just starting on your Fortnite party planning and need some more info on the game, be sure to check out the Epic Games Website and the Fortnite Wikipedia page. Those pages will provide all the background you need to determine what is emote, V-buck, Chug jug, and more.
Fortnite Party Food
If you are planning a Fortnite Party, check out these fun Fortnite party food ideas to use at your event.
More Fortnite Party Ideas
If you are looking for some additional inspiration for your event, then check out the following Fortnite Party Planning ideas: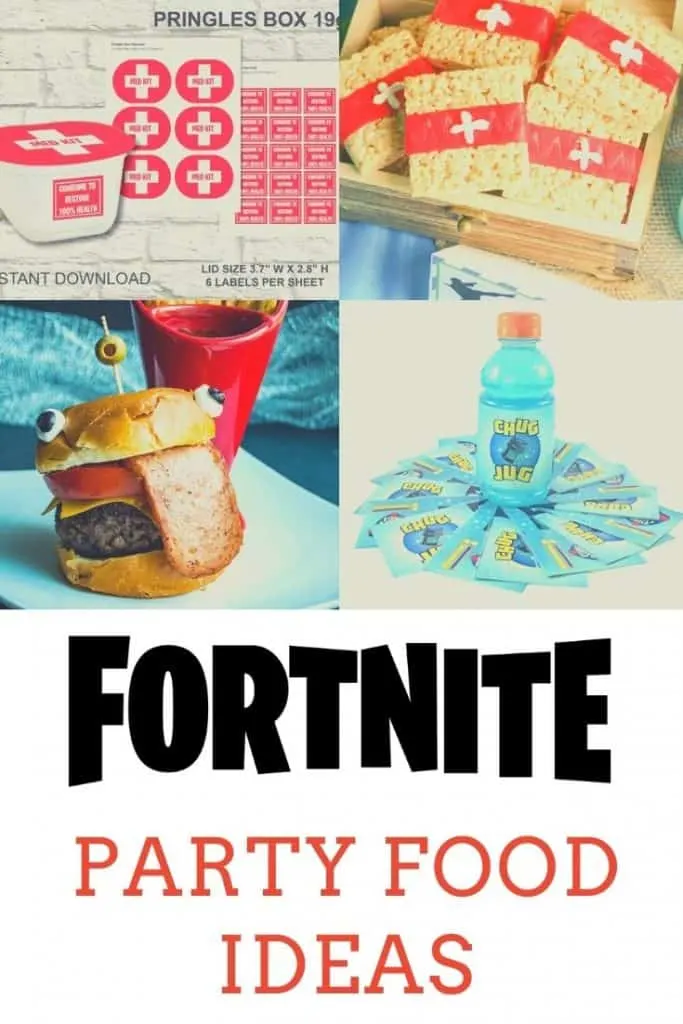 Similar Posts: