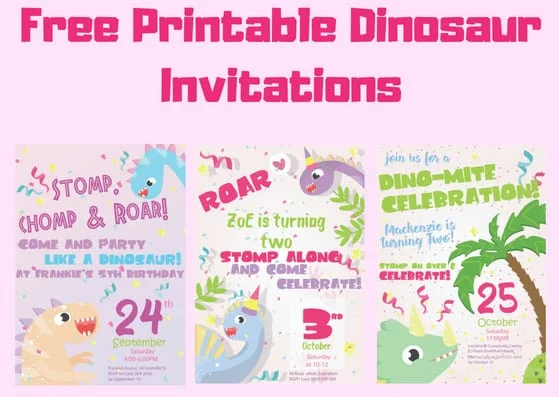 If your kids are anything like mine. you'll know that the roaring dinosaurs are not just for boys! Yes, boys do love dinosaurs, but girls do too! With that in mind, I hope you love today's free dinosaur birthday invitations. While the pastel colors can work for boys, these super cute Free Printable Dinosaur Birthday Invitations perfect for little girls that want to have a "roaring" birthday party.
What's Included With The Free Printable Dinosaur Birthday Invitations?
Included with today's Free Printable Dinosaur Birthday Invitations are 6 different templates. There are three templates that only need your party details added and three blank templates that you can edit how you wish.
If you need any help setting up the invitations, check out my instructions for how to customize party invitations online. These invitations are free for your personal use. Commercial use or resale is prohibited
To download the templates, click the big button below.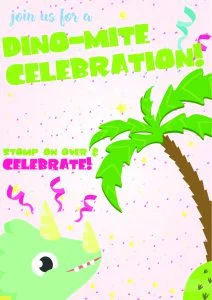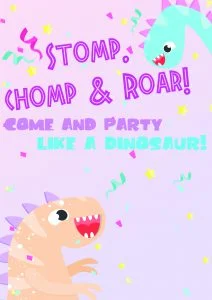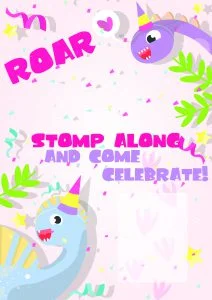 If you are planning a girls dino birthday party (or one for a boy too), here are some other great crafts to check out.
Dinosaur Costumes for Kids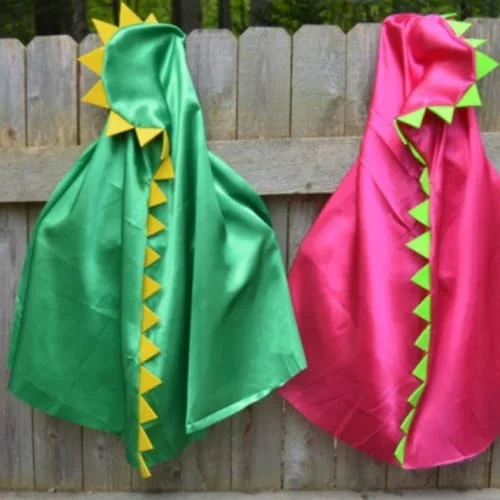 Who said capes are only for superheroes? Your little dino is going to love these personalized dinosaur capes. They are the perfect kid's dino costume, that will see your turn your little one's platy into a roaring and stomping around affair! The cape has sturdy felt spikes along with the hood and back and a Velcro tab at the neck to keep the cape securely in place. There are heaps of colors available and you can even get the capes personalized with each child's initials. The perfect favors for your child's dinosaur party guests.
Dino Sprinkler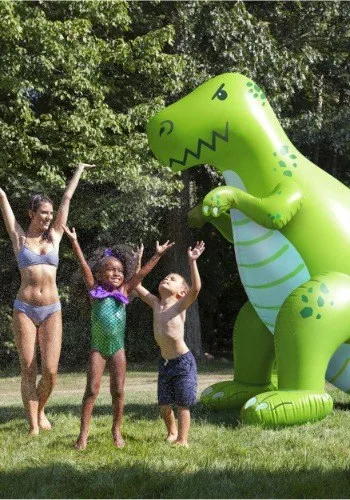 If you're planning a summer dino bash, then this giant Dino sprinkler from fun.com is a total winner. A great way to add to the dinosaur party decorations and keep the little t-rexes cool at the same time.
Dinosaur Birthday Balloons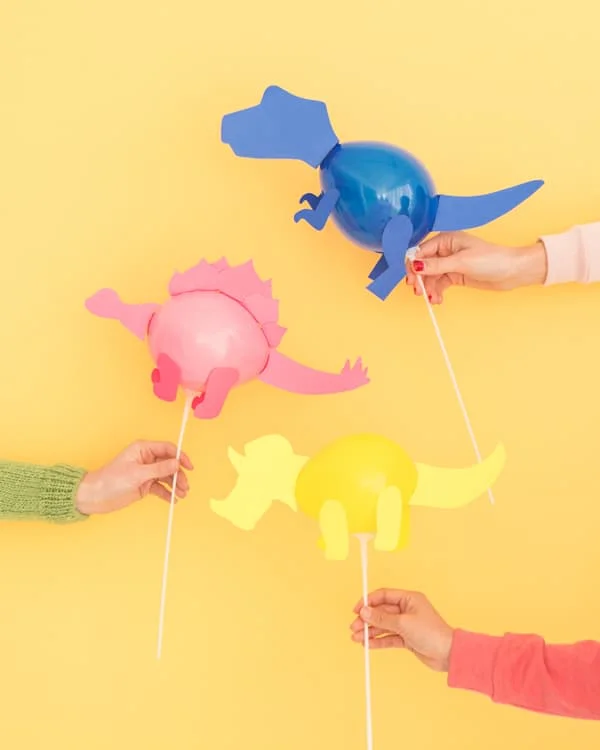 For the crafty types out there, these DIY dino balloons from Oh Happy Day are super cute and would be sure to be a hit at any party. The great team at Oh Happy Day even provide templates to make it super simple to have these air-filled Dino floating around your party.
Similar Posts: