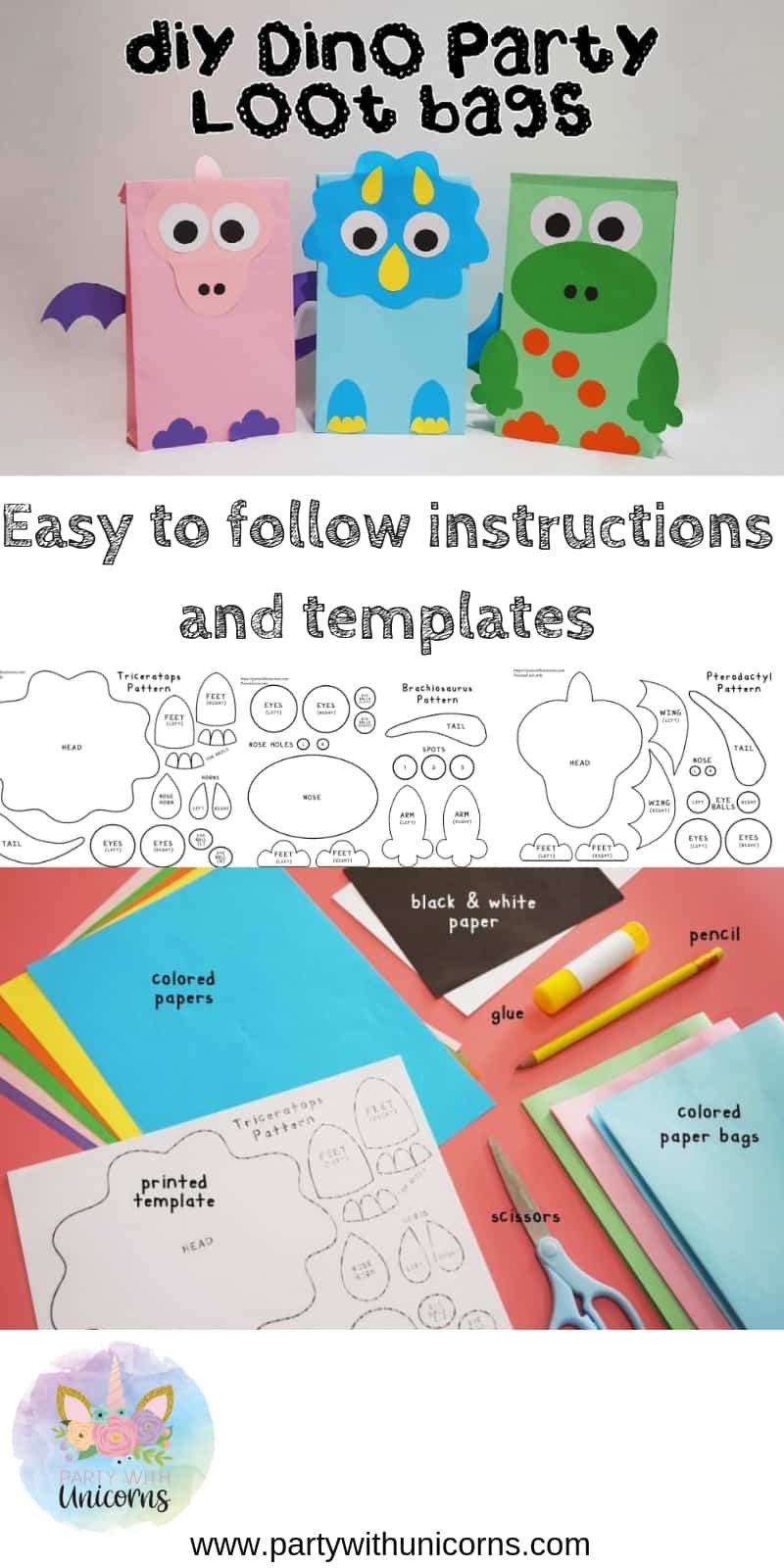 Dinosaur Themed Party Bags
Although the Mesozoic era had gone extinct already, the fascinations for dinosaurs are still alive and well in my house. They may be large and some are scary, but my little dinos ones sure love these guys. So if your little kiddo is a fan of these enormous prehistoric creatures and you are currently thinking of throwing a dinosaur birthday party, today's craft is sure to be a winner!
Today we are creating some dinosaur themed party bags for all of your dinosaur birthday party favors. This DIY project is very easy to make and the materials needed are cheap and can be easily found in any craft stores. Your child can also help in making this one. It will be a perfect addition to the party and a great way to get your child involved in the planning of their party. Sometimes I find that I get so busy planning their parties that I often don't find opportunities to get my kids involved in the preplanning stages of their parties. I have found over the years that they love to craft as much as I do and they love the chance to contribute, so this could be the perfect opportunity. Are you ready? Gather the supplies now and let's start.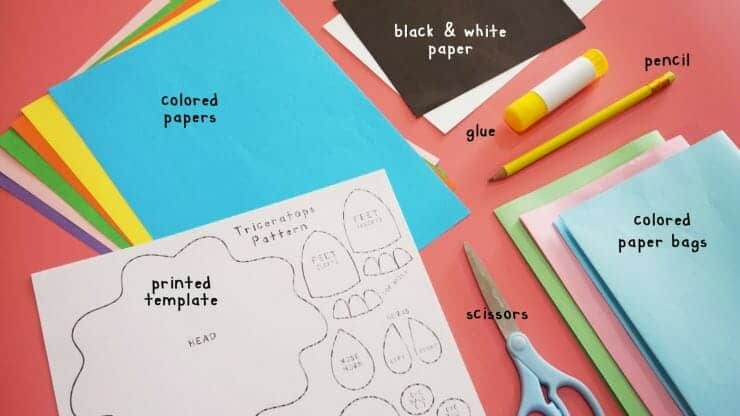 Printed pattern (download the template below)
Colored paper bags
Colored paper
Black and white paper
Scissors
Pencil
Glue
Dinosaur Themed Party Bags – Step by Step Instructions.
Download the free Dinosaur Party Bag Template and print it out. Once you click on the link, the template will open in a new window. Right-click on the image and click "Save as" to save the template to your computer.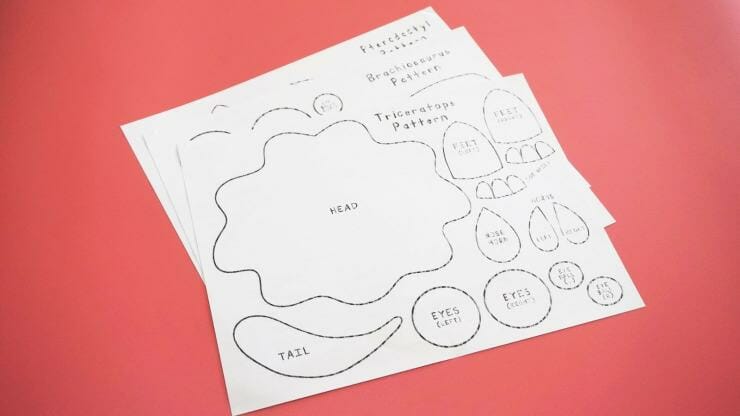 2. Cut the pattern and group it according to its placement.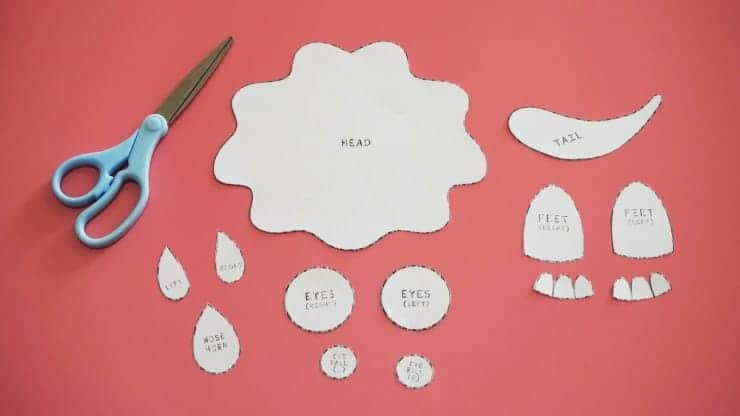 3. Trace the pattern into a colored paper. You can use different papers for the templates (example: a white piece of paper for the eyeball and black paper for the nose holes).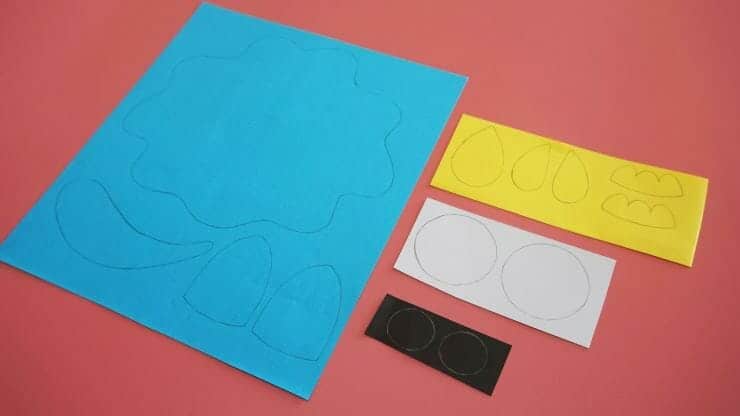 4. Cut it out all of the shapes.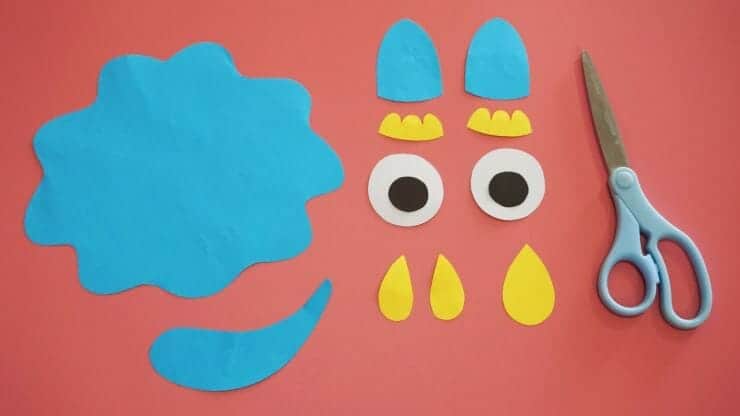 5. Get your colored paper bag and fold one inch on top.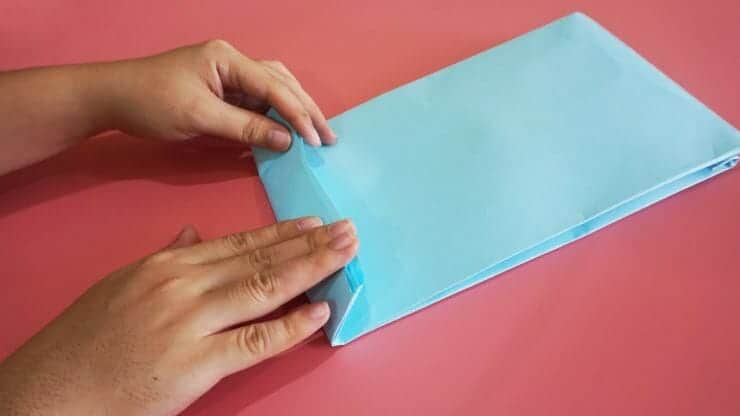 6. Glue the patterns onto the front part of the colored paper bag.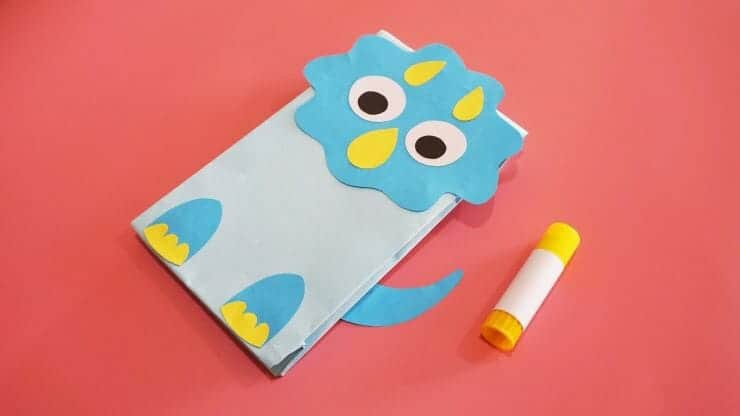 7. Use other dinosaur patterns to create different kinds of dino party loot bags!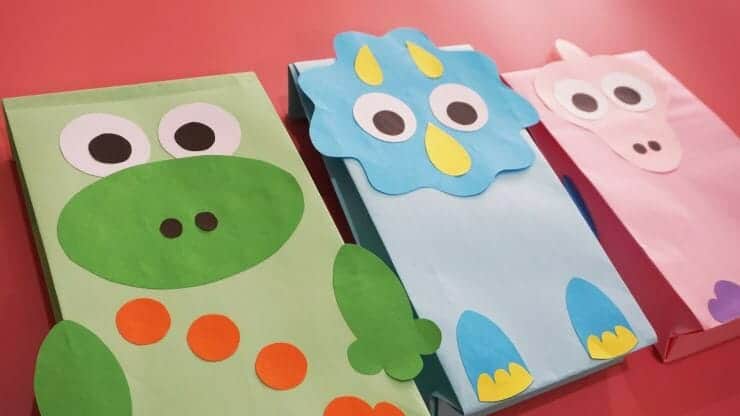 Rawr! Your dino party loot bags is now ready to be filled in with goodies!
Dinosaur Birthday Party Favor Ideas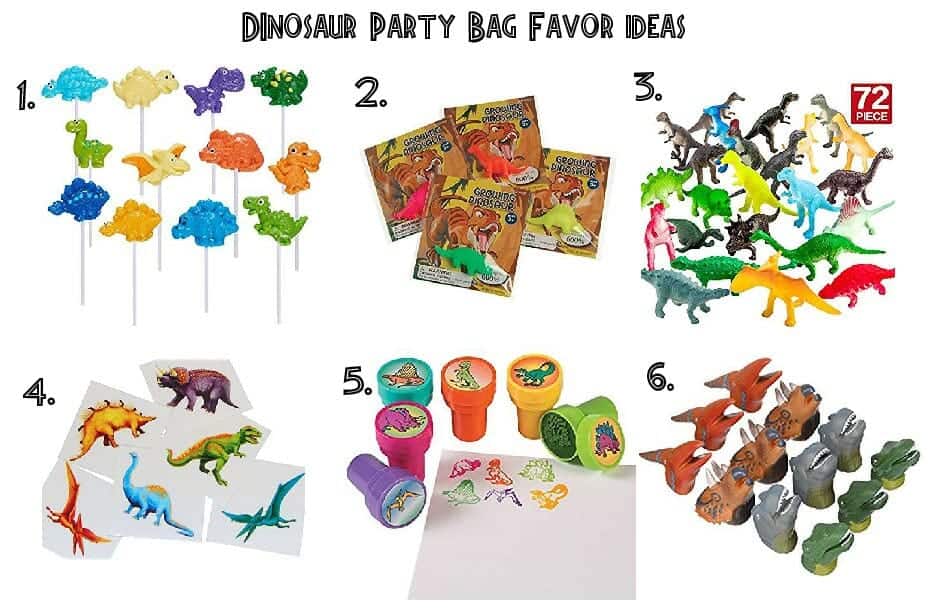 To stick with your dinosaur themed party, here are some excellent dinosaur party favor ideas to fill those cute bags:
Prextex Dinosaur Lollipops. These super cute detailed dinosaur shapes are sure to a hit with any little dinosaur fan. They come in bags of 12 so can be easily divided between the bags
Water Growing Dinosaurs. These little guys are great goodie bags, and the best part is they grow up to 600% their original size. They also come in boxes of 12.
ValeforToy 72 Piece Mini Dinosaur Toy Set. This set of 72 dinosaurs is perfect for sharing with your guest. Each guest could get a couple of dinos, perfect for post-party playing!.
Fun Express Cool Dinosaur Tattoos. Is it even a loot bag without a temporary tattoo? With six dozen to use, this set of tattoos can be used during the party, and you will still have enough to include in the take-home party bags.
Rhode Island Novelty – Set of 24 Assorted Colorful Dinosaur Stampers. Super cute dino stamps for the arts and crafts fans out
there.
Rhode Island Novelty Dinosaur Finger Puppets – Set of 12.
Dinosaur Party Printables Set
Since originally posting this invitation, we had added a new Dinosaur Party Printable set. The set includes dinosaur invitations, dinosaur cupcake topper, and wrapper, dinosaur thank you cards, dinosaur water bottle label, and dinosaur chocolate bar wrappers. Here is a sneak peek at the fun dinosaur design.
To start planning for your dino-inspired bash, be sure to check out our free Dinosaur Birthday Party Invitations.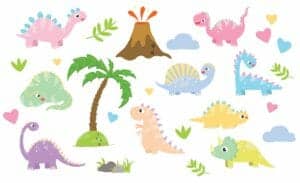 We have recently published an adorable collection of dinosaur clip art for you to download. These images are all high-res PNG files with transparent backgrounds.