Looking for Unicorn party decorations? You can use our free Unicorn Party Printables set at your next unicorn party. The set includes unicorn party banners, unicorn party invitations, and more!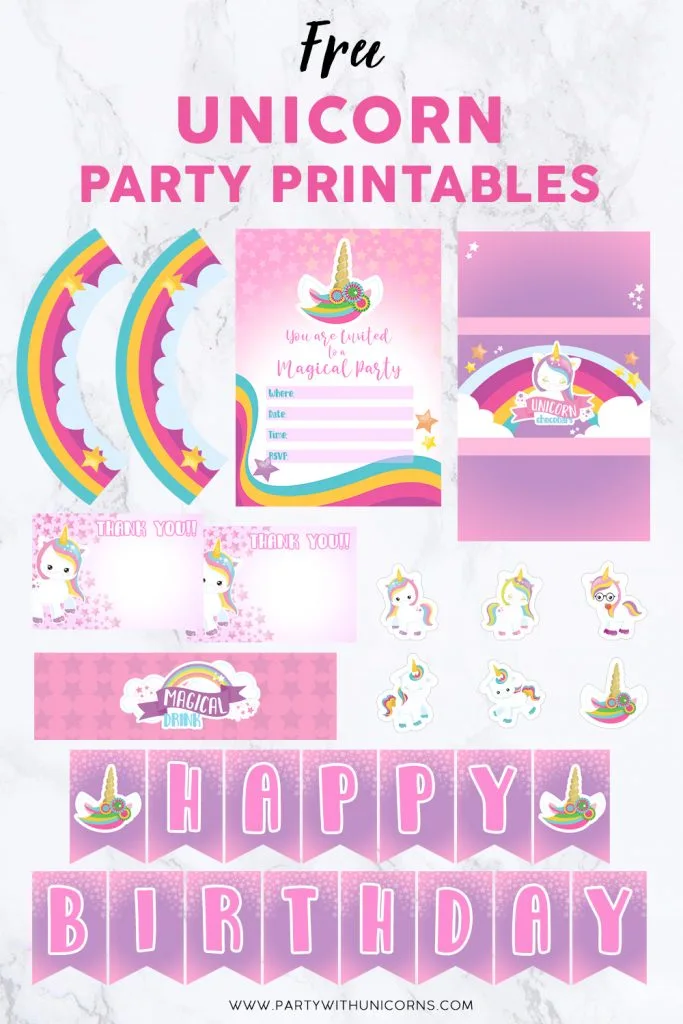 We all know that the Unicorn party is a fun and magical theme to use in celebrating our kid's birthday. These adorable magical creatures are every little girl's favorite, my girls included. Today I will share a set of Unicorn Party Printables that you can use for free if you plan to throw a unicorn party at home.
Unicorn Party Printables Set
Here is what included in the set today:
Download the Unicorn Party Printables
Today's set is available for download using the button below.
Similar Posts: