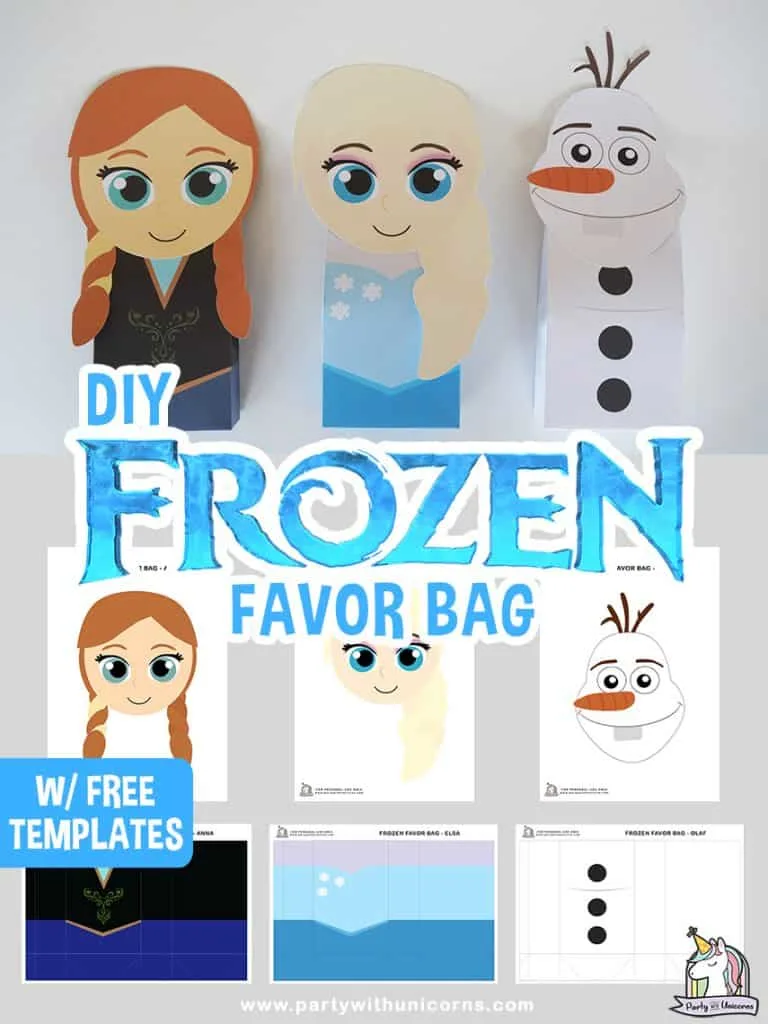 Disney's Frozen took over our world, sometime around my daughter's second birthday. She instantly fell in love with the characters of Elsa and Anna, the soundtrack from the movie has been on repeat in our car for years and countless videos have been watched YouTube. My daughter was a bit delayed in her speech and for a very long time, her only word was "Anna".
This November, Disney will release in theaters Frozen 2. I am sure many parents are feeling the same way I am about the new movie, excited to have some new content but slightly dreading having Elsa and Anna on repeat for the next 12 months!
I've decided to embrace the fact my daughters are going to crazy for anything Elsa and Anna! To be honest, I even got a bit of nostalgia when my younger daughter finally got into the original movie. Someone the soundtrack had become a part of our family history!
I decided to create some Frozen favor bags to help get my girls to get excited about Frozen 2. At this point, I am not really sure what we are going to do with them yet, but maybe I will give the girls some little treats in them when we finally go see the movie! If you are planning a Frozen Birthday Party, then these bags are great party favors to send home with your guests at the end of the day.
Supplies for Frozen Favor Bags Craft
Let's start by gathering the needed supplies: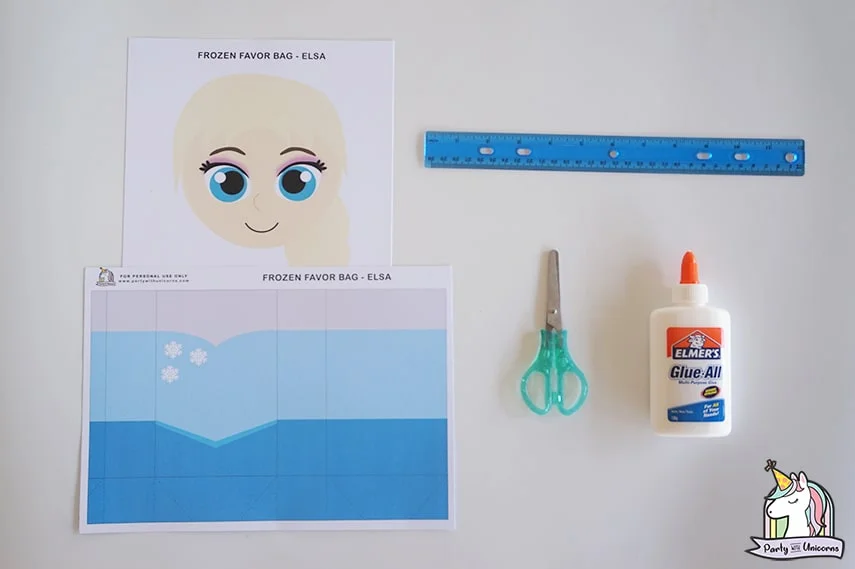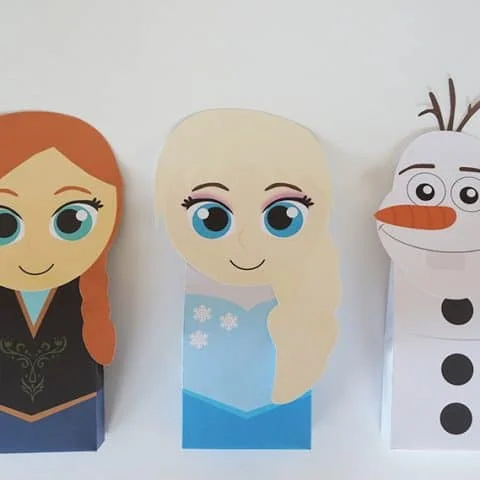 Frozen Favor Bag
Cute Frozen Favor Bag for kids
Materials
Instructions
Download the free frozen favor bag template and print it out.
Cut out the template.
Cut out the broken lines to create flaps.
Fold the solid lines. Use a ruler to create a perfect crease.
Glue the flap together to attach both sides.
Fold-down the flaps on the bottom part of the bag and glue to secure.
Create a v-shaped crease on each side of the paper bag and fill it in with goodies. Glue or tape to close.
Glue the head on top of the body.
And your own Frozen favor bags are done! This will be a perfect addition if you plan to throw a Frozen themed party for your little one. They also make perfect gift bags for any Frozen fan.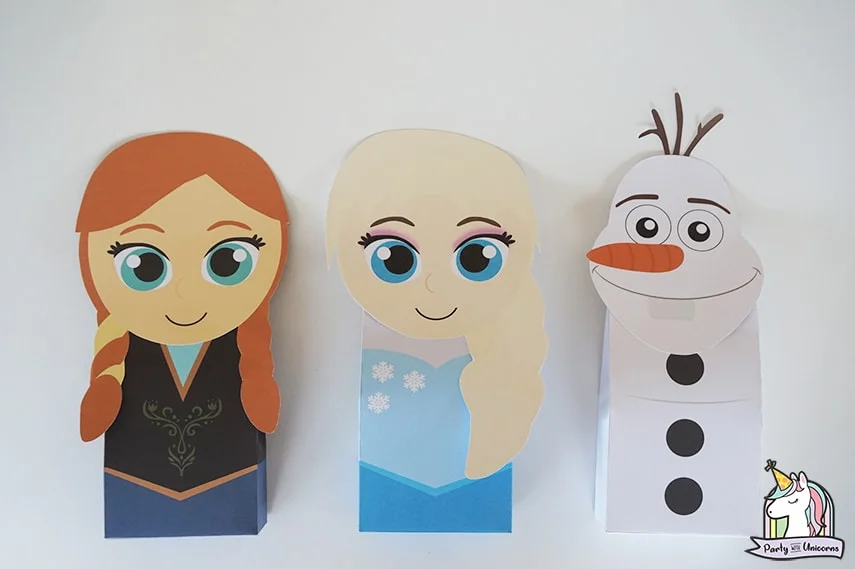 We always love it when you tag us in your party photo so we can see your adorable Frozen party bags. Happy crafting everyone!
Similar Posts: