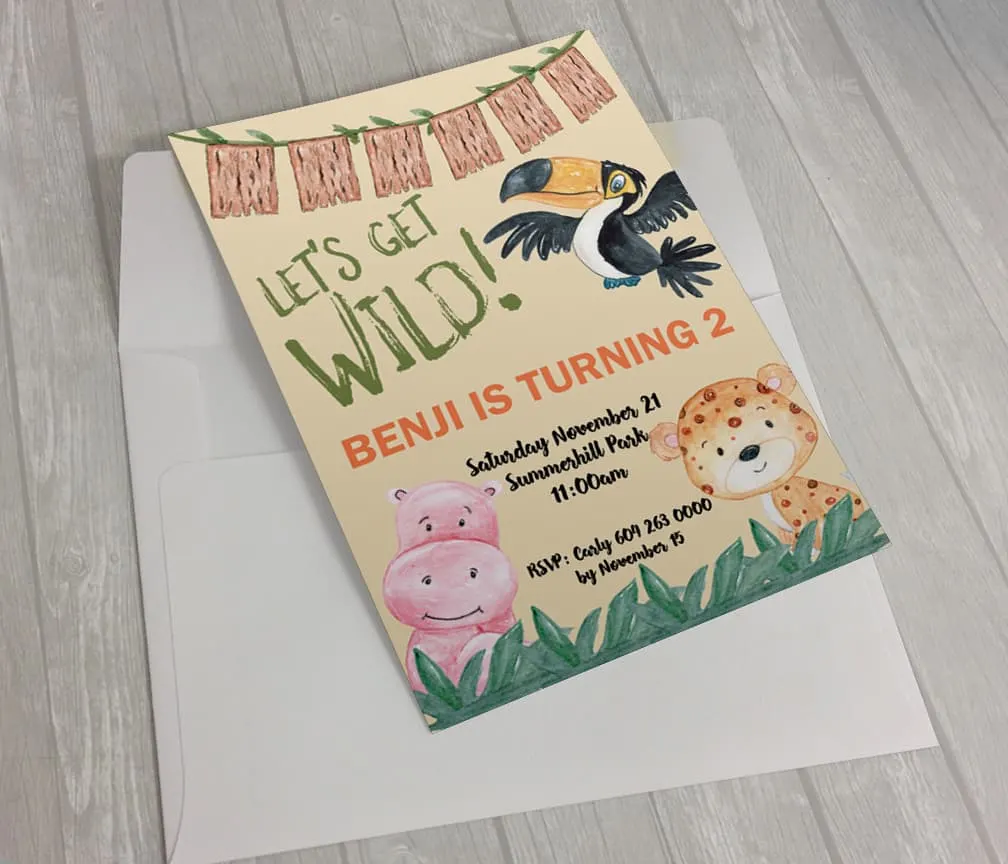 This week's Friday Freebie is "Go Wild" jungle birthday party invitations. This invitation that would be perfect for a jungle, animal or safari party. These themes work for everything from a cute first birthday to an older child's party who is a fan of animals. My kids have always been big fans of animals so animal birthday parties have always very popular in our house. These invitations were done with a clip art set from Creative Fabrica which is available for purchase on its own or as a part of their subscription service.
Customized Party Invitations – How it works
This invitations are editable PDFs so you can update the invitation to reflect your parties details and then print on your home computer or you can print at a local printer. The invite is actually 5" x 7" so I often print the invitations at a local photo centre with a matt finish. They look professional, are super quality and where I live, they are cheaper than printing professionally. Depending on what type of printer you have at home, it might actually be cheaper than the link or toner!
Once you download the PDF, you will need to open in the latest version of Adobe reader. You will be able to edit all of the party specific items highlighted in blue in the image below. You will not be able to edit the graphics or items not highlighted in blue.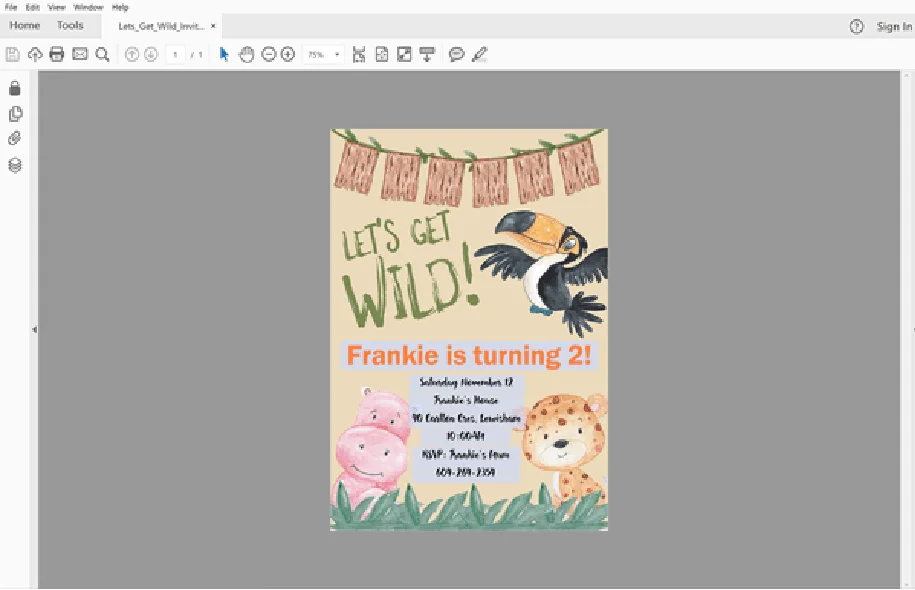 To edit the PDF all you need to do it place your curser in the text line that you want to edit and delete the existing text.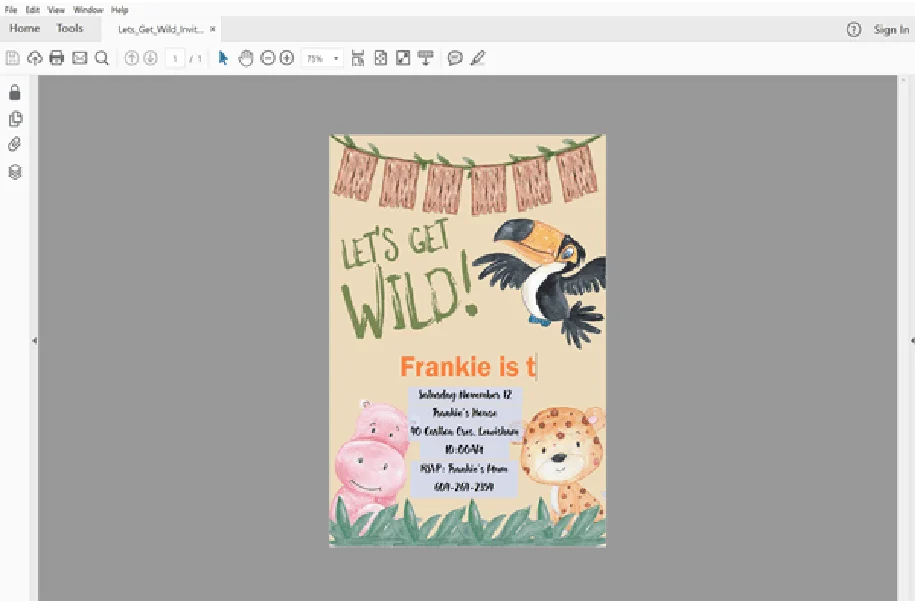 Once deleted you can just type your own text in its place. When you remove your cursor from the text, it will be highlighted in blue again. This blue highlight will not show up when you print.
\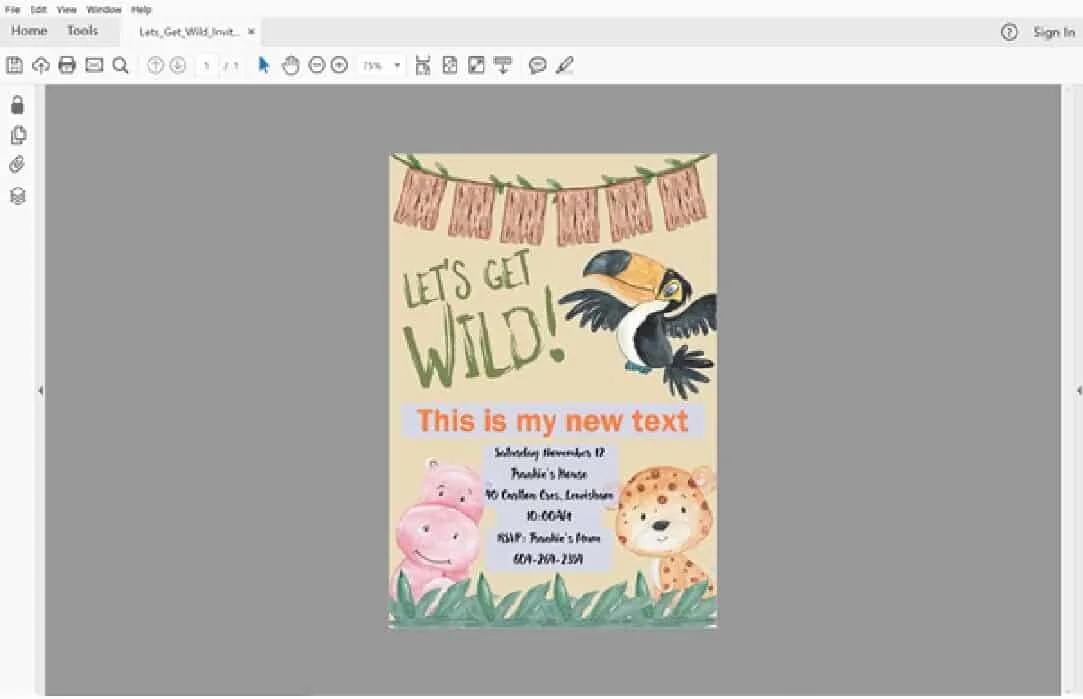 So it's as easy as that, you update all of the text and then save and print. If you have any trouble or just want some help, I've put this invitation up for sale in the Party with Unicorns Etsy store and I am happy to update it will all of your details for $3. I also do matching personalized party bags if you want to get the birthday girl or boy or their guests something special to remember the day by!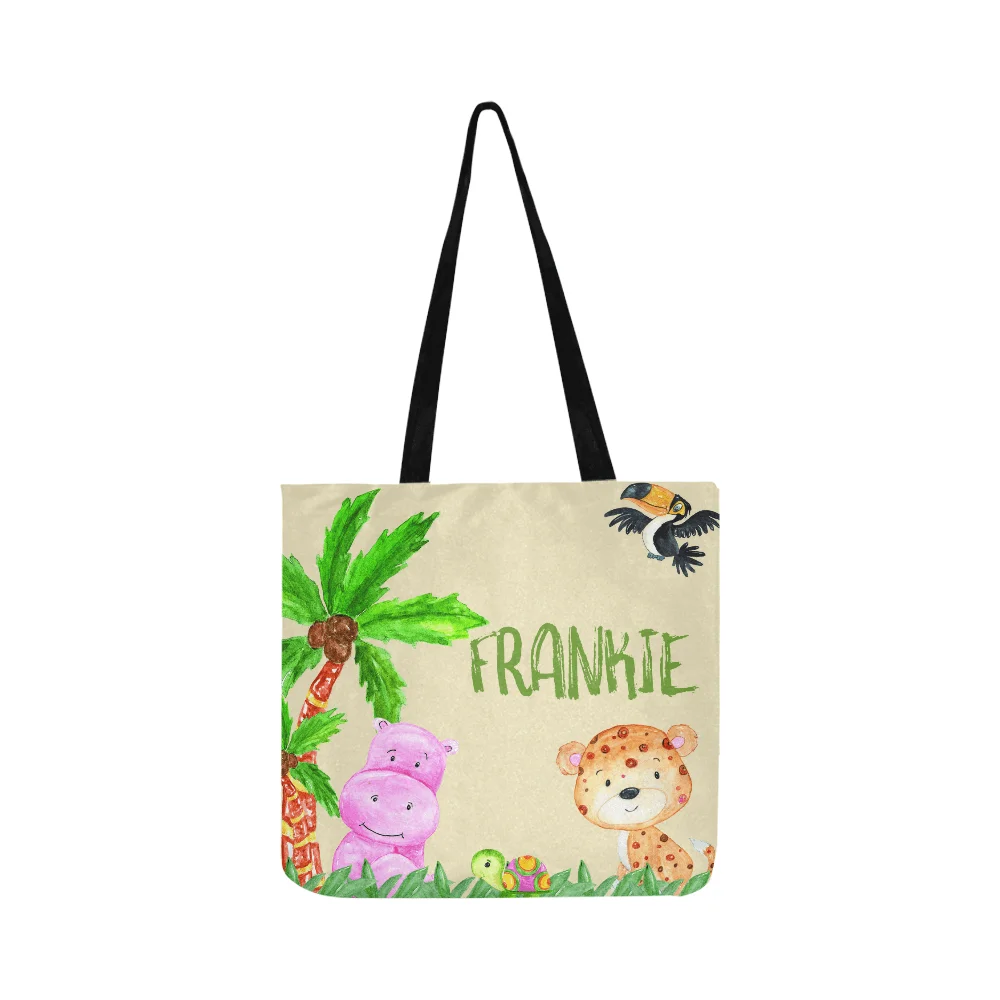 Be sure to sign up to our newsletter and I will let you know when some more coordinating party printables become available.
Download Your Jungle Birthday Party invitations
To download the invitation file, click the button below. Once the file opens in a new window, just right click and select "Save As" to save the document to your computer. I hope you love it!
Similar Posts: