Looking for free Nutcracker-themed party resources? Download our FREE Nutcracker Party Favor Box to use for your party, can also be a fun Christmas activity with the kids.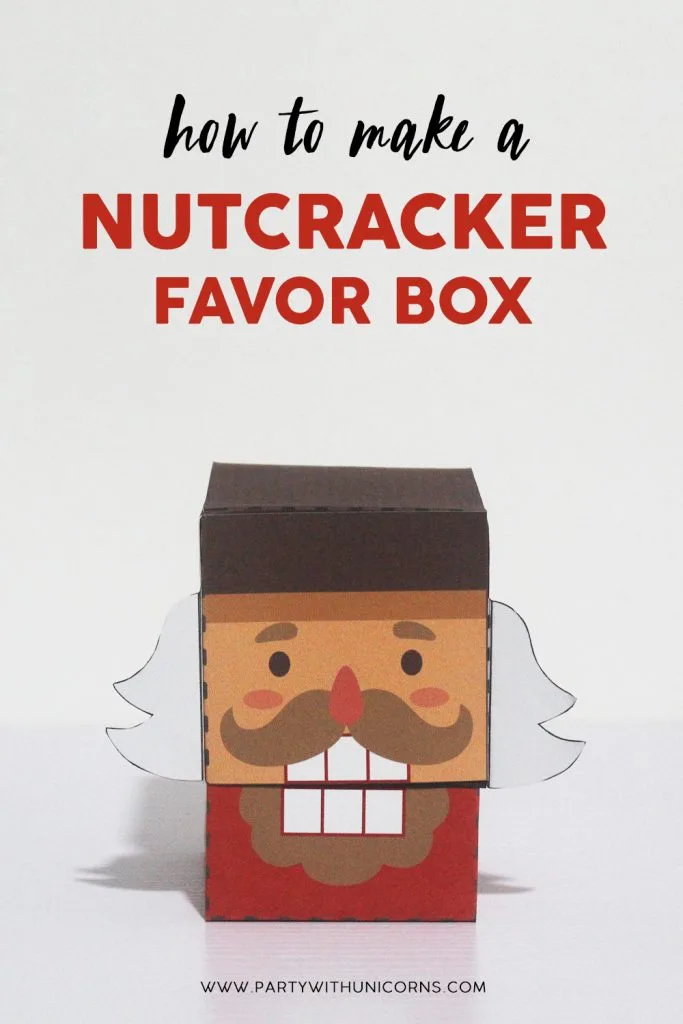 The Nutcracker dolls originated from Germany and were often given as gifts, and at some point, they became associated with the Christmas season. A Nutcracker is said to represent strength and power. There is also a two-act ballet called The Nutcracker where the main idea is all about children and the magic of childhood.
Today we have created a favor box inspired by The Nutcracker, a perfect theme party, especially during this holiday season. You can also make this as a Christmas favor box or decoration.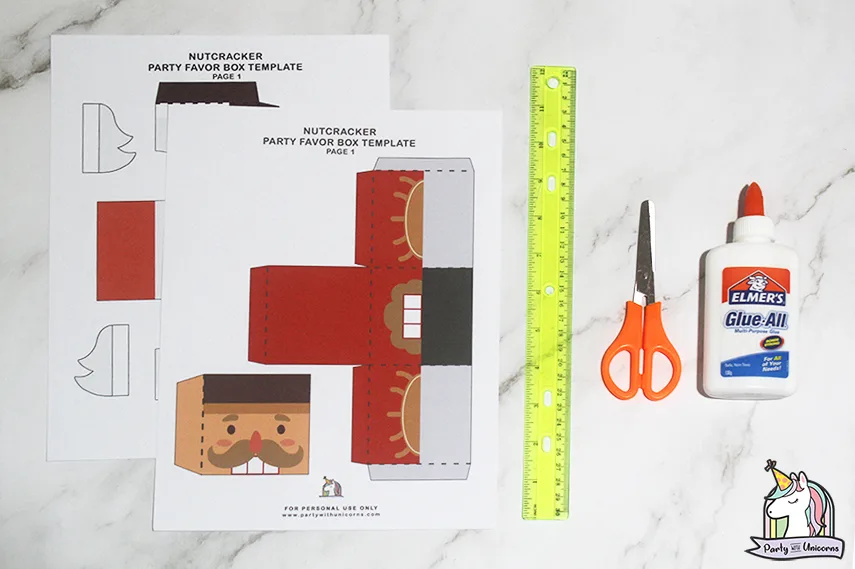 DIY Nutcracker Favor Box
Create this adorable Nutcracker favor box for your next Nutcracker-themed party. Perfect to fill in with nuts or candies for the kiddos!
Instructions
Download our FREE Nutcracker favor box and print it out.
Cut out the template.
Fold the broken lines to create flaps. Use a ruler to create perfect creases.
Assemble the body by gluing the side flaps together. See photo for reference.
Then assemble the top part of the body by gluing the side flaps together.
Glue the nutcracker face on the open area.
Then attach the two templates together by gluing the back part.
Fold-down the flaps of the nutcracker's hair.
Glue both hair on each side of the box. And you're done!
More Nutcracker Party Ideas
Download our FREE Nutcracker Party Printables that match our Nutcracker favor box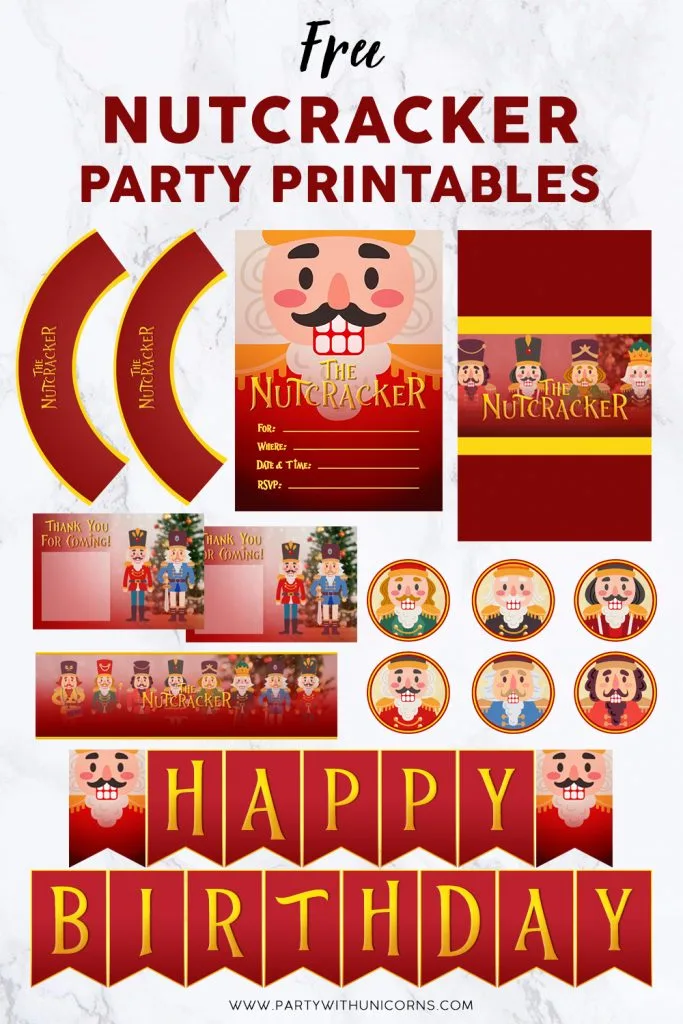 Similar Posts: