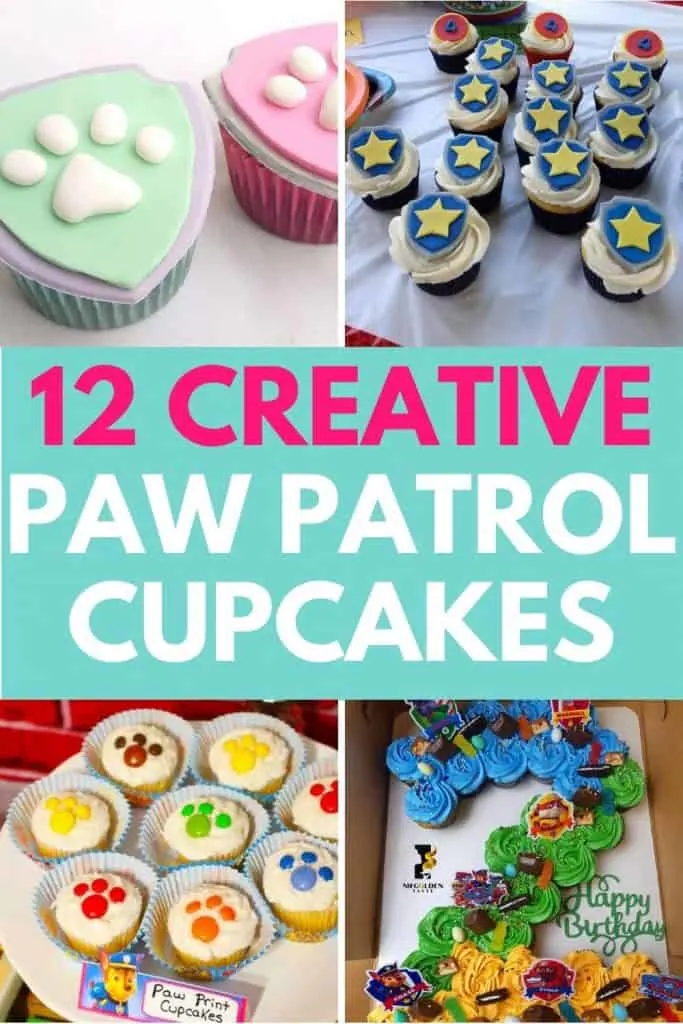 Do your kids love Paw Patrol? Are you planning a Paw Patrol Birthday party? If you are looking for Paw Patrol cupcake or paw patrol cakes inspiration, then you've come to the right place! Check out these fun Paw Patrol cupcakes or skye paw patrol cake for decorating ideas. We also have some cupcake supplies, and tutorials to help you with your preparations Whether you're looking for a paw patrol cake for a boy or girl, there's something on this list that will make sure your mighty pups are ready to go, go, go.
As you look at all of these amazing cupcakes remember "no job is too big, no pup is too small".
Paw Patrol Cupcake Ideas
Are you planning a Paw Patrol birthday party? Check out these fun Paw Patrol Cupcake ideas, supplies and how-to videos get you started. Your guests are going to love these sweet treats.
Photo Credit: momsandmunchkins.ca
These cute puppy paw print cupcakes are great for beginners. You can serve these cupcakes in Paw Patrol Cupcake liners to add to the theme too!
Photo Credit: www.pinterest.com
If your child is a Marshall fan. get them "fired up" with these cute Marshall cupcakes. This Marshall Emblem cookie cutter will help you achieve outstanding results!
Photo Credit: www.pinterest.com
This colorful cupcake cake is a great way to add some color and fun to your table. The figures on the cake are non-edible paw patrol toys and the cupcakes are covered in buttercream frosting. In our house we have some dairy allergies, so for this cake, I would leave a chocolate cupcake or two unfrosted as a path.
Photo Credit: www.pinterest.com
Photo Credit: n.m.goldentaste_tobago
Number cakes with the age of the birthday boy or girl is always a hit. Printed cupcake toppers are an easy way to theme up a number cake.
Photo Credit: magicoabril
If you little girl or boy is a fan Skye or Everest, then a pastel pallet is perfect.
Photo Credit: lifeasageorgiabell.wordpress.com
This fun cupcake scene uses a toy lookout tower and pups. If your child already has the Paw Patrol tower toy, it could be a great way to save money. Alternatively, buying the tower for this cake will give your child a special toy to remember their big day!
Photo Credit: www.pinterest.com
These dog bone cupcakes are a simple solution, they look great and your party guests will love them!
Photo Credit: www.pinterest.com
These colorful dog bowl cupcakes are sure to please any girl or boy.
Reusing a small toy is a simple way to decorate your cupcakes. The kids will be so excited to receive a little toy they could take home with them.
Paw Patrol Cupcake Supplies
Photo Credit: www.etsy.com
If you are up for a little DIY, this fondant cutter set will help you create perfect enables for all of the pups including Chase, Rocky, Marshall, Syke, Rubble, Zuma, and Everest. If you plan on making a cake, then these badges would also work great as a cake topper!
The perfect way to display your cupcakes
Photo Credit: www.etsy.com
This edible sprinkle mix is filled with bones, making it perfect for a Paw Patrol cupcake
Photo Credit: www.etsy.com
If you want the fondant look but don't have the time to do it yourself, then consider ordering premade Fondant toppers of your favorite pups.
A cupcake decoration and paw patrol Favor all in one
Paw Patrol Cupcake Tutorials
If you want to have a go at making some fondant Paw Patrol cupcakes, check out this tutorial for step by step instructions.
Paw Patrol Party Ideas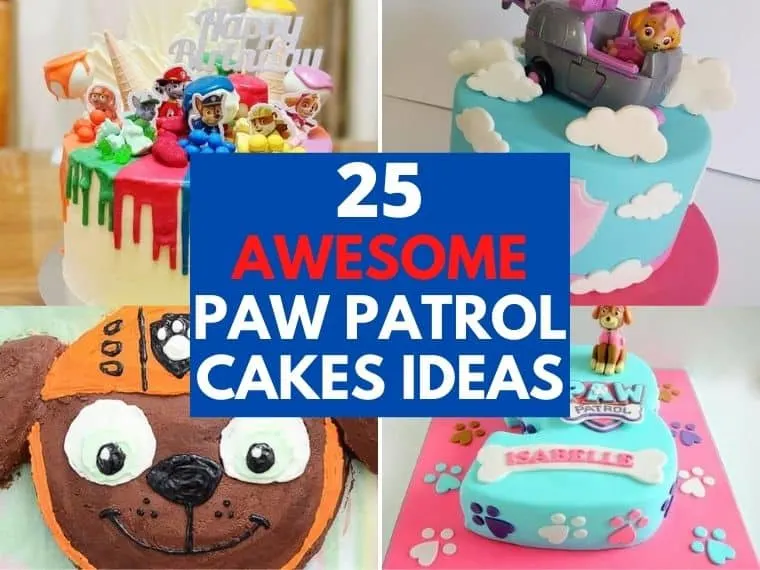 Paw Patrol is such a fun theme for kid's parties. Boys and Girls love these mighty pups and there are tons of great party ideas available to delight your young party guests. Be sure to check out all of our Paw Patrol birthday party ideas for your party planning.
Here at Party with Unicorns, we have everything covered from Paw Patrol birthday supplies available, Paw Patrol birthday cake ideas, party favor ideas, party decorations, and supplies to create something special for your birthday boy or girl.
Similar Posts: